Karan Johar was spotted in the national capital a few days ago, Johar was seen attending a dinner with the Mega Rich in the heart of Lutyens Delhi with Sanjay Nigam, the founder of India Fashion Awards and a businessman. According to the information received the evening was regarding Fashion Entrepreneur Fund, a new venture by Sanjay Nigam which is worth well over 200 Crore. The dinner was hosted by Varun Jaipuria, Whole Time Director of Varun Beverages, and it was attended by the panelists of the same. Thus hinting at KJo's involvement with Nigam's FEF.
The list of attendees for the evening included names like Ravi Jaipuria, the Chairman of RJ Corp, Naveen Jindal, Chairman of Jindal Steel and Power Limited, Vagish Pathak, Chairperson of India Fashion Awards, Fashion Entrepreneur Fund and Member of UP Legislative Council, Sashikant Chaurasia, the owner of Kamla Pasand, Sameer Modi, Executive Director of Godfrey Phillips India, Dr. Trehan, Managing Director of Medanta, Darshan Mehta, President of Reliance Brands Limited, Neeraj Singla, Managing Director TRDP Happy World, Robin Raina, the CEO of Ebix Inc., Akash Kapoor, Director of Elan Group, Balram Garg, owner of PC Jewelers, Sandeep Jain, Director of Vega, Aman Chauhan, Director of Mitsubishi IAPL group, JJ valaya, a fashion designer, Vartika Singh, actress and so on,
Fashion Entrepreneur Fund, the highlight of the evening, is a funding platform created by Sanjay Nigam that will be investing more than 20 Crore in Fashion based startups, this venture was created by Nigam with an objective to help the industry members give shape to their dream businesses. Sanjay Nigam, the man behind FEF and India Fashion Awards, has been a part of the fashion industry for 2 decades and has created wonders like India Bridal Fashion Week, Times Fashion Week, India Showcase Week, Show Director's Night, and La Finesse and so on.
Backed with such notable identities, Fashion Entrepreneur Fund is ready to change the game of the industry and we look forward to it.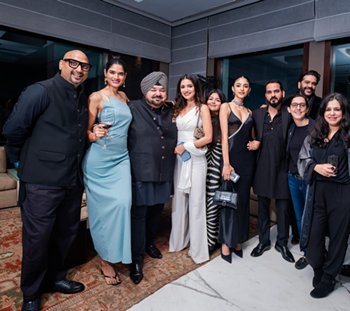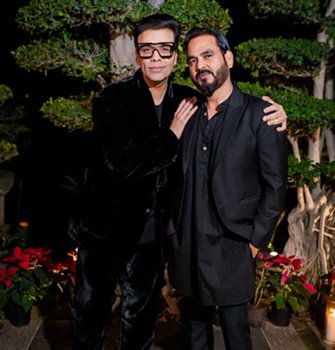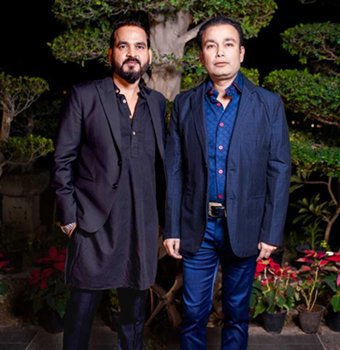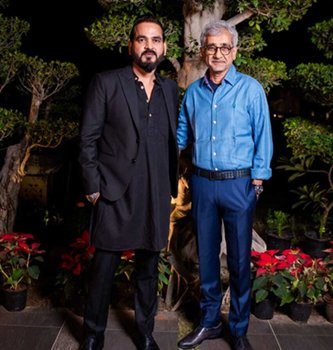 Karan Johar Spotted With Sanjay Nigam And The FEF Panel