AWADH ART FESTIVAL (AAF) – the 5th edition of AAF was recently held at Visual Arts Gallery, India Habitat Centre, New Delhi from 2nd to 6th February 2023 –  A fabulous  5 day  immersive experience for ART AFICIONADOS  and all ART LOVERS  !
Culture plays an important role in the development of any nation. It represents a set of shared attitudes, values, goals and practices. Culture and creativity manifest themselves in almost all economic, social and other activities. A country as diverse as India is symbolized by the plurality of its culture.
The 5th AAF was planned to take art to a more creative level to commemorate 75 years of independence and the glorious history of it's people, culture and achievements. This exhibition show cased contemporary, abstract and figurative arts in various mediums of 82 artists from all around India and Bangladesh. More engaging features ( i.e. Story Telling by Kamini Jauhar,  Art Talk by the famous Manuu Mansheet and his team of experts, Re Living Batik by Vinay Singh and The Story of Calligraphy by Raghunita Gupta ) were introduced to help build cultural awareness and help artists from all over India to come together, interact, get inspired and thus expand the scope of their own art form.
It was indeed wonderful to see the 5th AAF was bless by the powerful presence of Dr.Sonal Mansingh, Mrs. Ratan Kaul (the festival advisor to AAF), Mr. Suvir Saran ((the Collaborator to AAF), H. E  Mrs. Daniela Sezonov Tane (Ambassador of Romania to India), Mr. Uday Mahurkar, Mr. Sunit Tandon, Ridhima Kansal, Maneesh Baheti, Ajay Jain, Dr.Blossom Kochhar, Mr. Kamal Modi, Mrs. Anita Singh  and Ms. Gunjan Goela.Furthermore, the most interesting thing was to see Artists like Sakti Burman, Jatin Das and Subodh Gupta musing at the art works and taking time to interact with all artists and AAF team members Rritu Goel, Rashi Paliwal, Ratnpriya Kant, Sharad Gurav, Satish Patil, Neerajj Mittra, Santanu Ganguly and Arka Pradhan.
Awadh Art Festival is a contemporary art fair and an initiative to promote young, lesser known and seasoned artists by providing them a versatile exhibition space from where they can come into direct contact of art buyers, art galleries, art connoisseurs and all other constituents of art market. It acts as a facilitator, which enables cross – pollination across cultures. The ability to have this position makes the Awadh Art Festival the core of where societal transformation can take place. AAF has the power to advance culture and civilization by provoking thought, introspection and discussion – which in turn leads to change.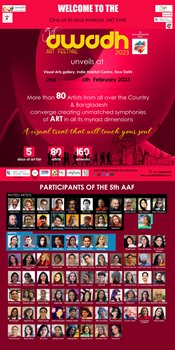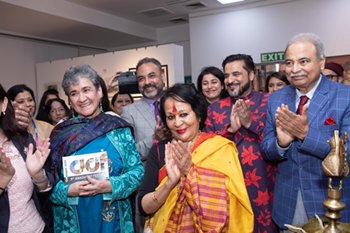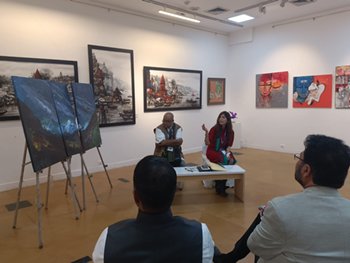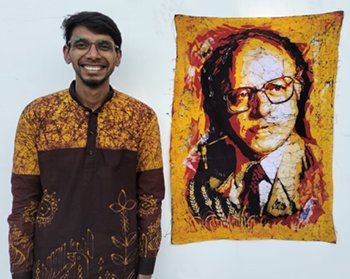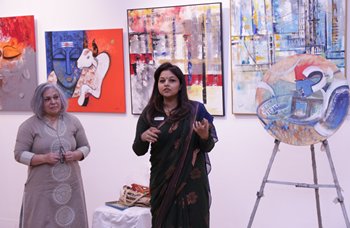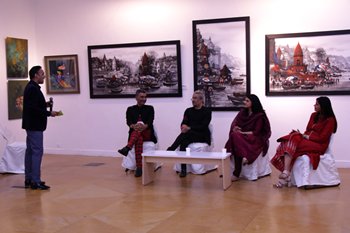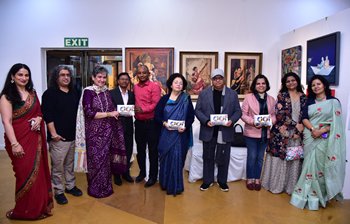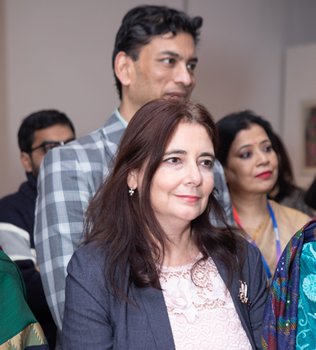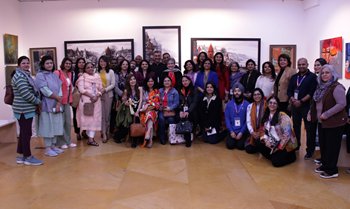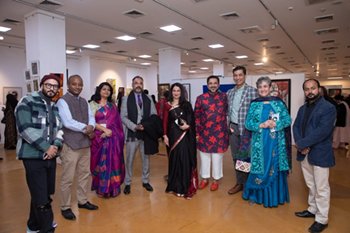 AWADH ART FESTIVAL – The 5th Edition Of AAF Was Recently Held At Visual Arts Gallery New Delhi