C2B ki founder Sonniya N Guptaa ji ki soch unki mehnat unki lagan se Nirmaan huaa 'C2B Voices'munch kaa, Jo naye Singers ko apnaa talent dikhaane ka maukaa deta ha.
C2B voices un gaayko ke liye ek aisi Padaav hai jahaa naye ubharte gaayak apne sangeet ka safar tay karke yahaa is munch tak pahunchkar dobara kisi pehchaan ke mohtaaj nahi rehte. Online singing reality show ka sabse badaa munch C2B Voices kayi shandaar singers ke saath apne season 2 mein aise aise pratibhaashaali singers ko lekar aayaa jinki aawaaz seedhaa dil par dastak deti hain.
Sangeet ke is sabse bade reality show ko uski manzil tak pahunchaane mein Sonniya ji ka saath diyaa hai C2B Voice ke Executive Producer & Hollywood Film Maker Vijay Mirchandani ji ne.
C2B voice Season 2 ka grand finale 9th october 2022 ko Mumbai mein kiyaa gayaa jise host kiyaa tha jaani maani adaakaara Khushbu kamal aur Joy Banrejee ne .
C2B Voice Season 2 ek aisa Unique Online singing Reality show jisme 162 alag alag desho'n se 7000 se bhi zyada Contestant ne is C2B season 2 ki trpohy ke liye kadi mehnat ki aur gaayan apni gaayan partibha se Jury ko impress kiyaa .
Studio Round mein sabhi Contestant ne bahut achaa Perform kiyaa magar itne kade mukaable ke chalte Judges ne Contestant ko 3 category mein chuna , jisme male Female aur Juniors . Judges ne 18 final contestant chune jinme
Antriksha Sawal
Tapti dass , Arijit Deb , Rakshak Bhatt ,
Charul singh , Sahil khan ( Visually Impared)
Khushi Singh , Vikas Sharma , Yashshri Karmarkar ,
Sakshi Biswas , Piyush Kumar , Mehak , rohit , M.Ram
Vikas Malviya , Pankaj Devda , Pooja Tiwari ,
Kundan karoop .
in sabhi 18 Finalist ne Jury Members ke saamne apna best Performence dekar is munch ki shoba ko badhaayaa , jury Members mein
Jolly Mukharjee ( Singer of Chandani fame)
Sonia Gupta ( CEO/founder of C2B voice )
Hadi Ali Abrar ( Bollywood Film Maker )
Vijay Kumar Mirchandani ( Award winning hollywood film maker/ Producer )
aur Jayant Hundar ( Amazon Best Selling author)
jo is shoe ke Cheif Guest bhi the
Top 5 Contestant mein se Sahil Khan from Junagarh (Gujrat ) , Rohit From dholpur (Rjasthan) , Sakshi Biswas From Kolkata ( Female) , Yashshri karmarkar From Aurangabad (Female) aur Khushi from New Delhi
in sabhi Top 5 Contestant ne munch par Original Song gaayaa . Ye Sabhi singers Jo bhaarat ke alag alag Shehro'n se aaye the inhone C2B Season 2 trophy ke liye munch par apni best se best Performance di jisme se Judges ko winners ka chunav karne mein bhi mushkil aane lagi ki kise chuna jaaye aur kise chhoda jaaye magar phir bhi top 3 Contestant ka chunaav kiyaa gayaa
is poore Compitition ke dauraan Consistently Performing ka special prize Mumbai ki Antariksha from mumbai ko diyaa gaya unhe Naurish Mantra ki taraf se 5000 rupay ka gift hamper diyaa gayaa
C2B season 2 ke Final winner the
Khushi (Junior Category )
Sakshi Biswas ( Female Category )
aur Sahil Khan ( Male Category )
in sabhi winners ko Rays Healer ki taraf se ek ek laakh rupay ka gift Hamper diya gayaa aur Music Video bhi Promote kiyaa gayaa.
C2B Voices ki khaas baat yeh hai ki pehli baar kisi reality show mein winner ko prize ke taur pe mauka mila hai Bollywood film mein aur hollywood project mein playbck singig karne ka.
Programme ke anth mein winners ke liye ek special announcement bhi ki gayi Hollywood Producer Vijay Mirchandani ji ke upcoming Hollywood Project mein winner Rohit Ko gaane ka Mauka diyaa jaayega , magar jaise ye hi kaafi nahi thaa judges aur Vijay Mirchandani ji Yashshree ki aawaaz se bhi kaafi prabhaavit hue aur Unhone Yashshri ko bhi apne Hollywood Project mein gaane ka mauka dene ko kahaa .
Winner Sahil Khan Bollywood director Hadi Ali Abrar ji ki upcoming film mein gaane ka mauka mila unki gaayki ne na kewal judges ko balki show mein upasthit sab logo ko prabhavit kiyaa .
In sabhi singers itna bade Munch par puraskaar lete aur apne sapne ko sach hote hue dekhte hue Nishabd aur bhaavuk ho gaye .
Is Show ko Orgnaized kiyaa tha is C2B Voices ki Founder Sonniya N Gupta ne in Collaboration with Award winning Hollywood Nirmata Vijay Mirchandani ji ki 16th street Production Company ne .
in association with Chalo Film Banaaye Production & Directed By Hadi Ali Abrar , Gift Sponsors By Rays Healer , Sopas & More , Naurish Mantra , School of Wisdom , Make up By Lakme acadmey Ghatkopar & costume By Anuradha Khurana .
C2B Voice Season 2 Show Hamaare liye lekar aayaa behtareen se Behtareen Singers ke Ru ba Ru hone ka mauka jahaan 46 naye original geet bane aur sabhi kalaakaron ne Hollywood aur Bollywood ki bade bade diggajo'n ke saamne apni singing art se sabka dil jeet liyaa .
https://www.youtube.com/shorts/s6DxSm8PJiE
Ye Show bahut jald TV par Prasaarit Hoga .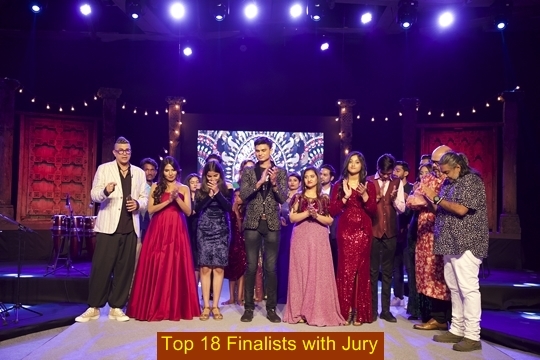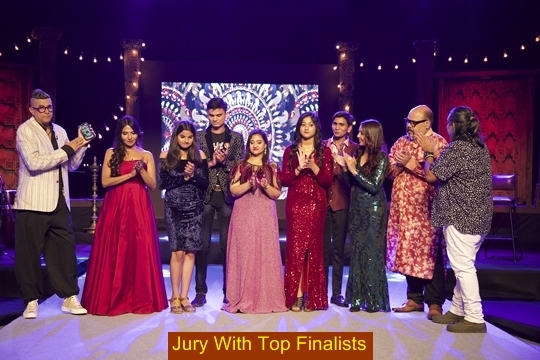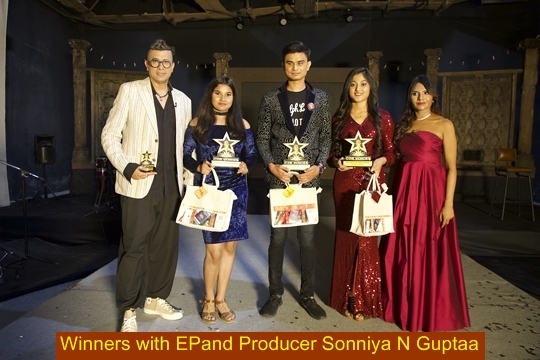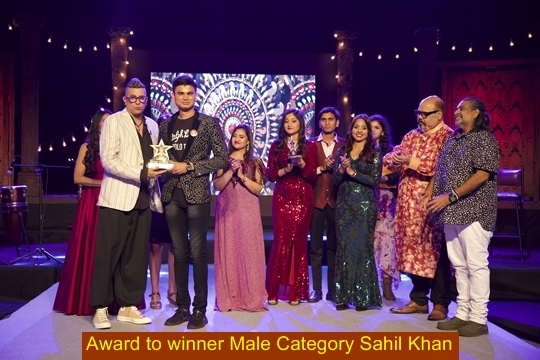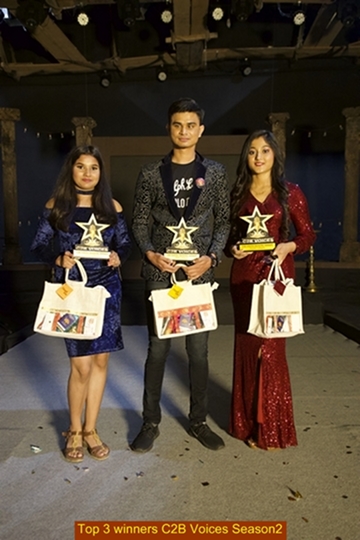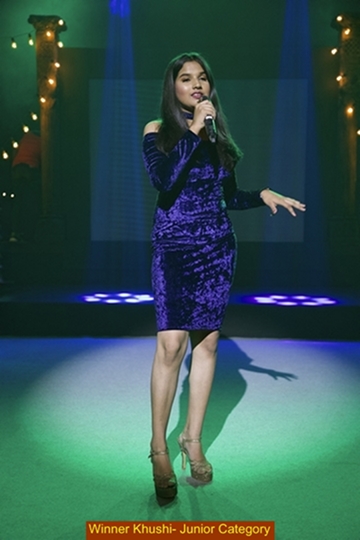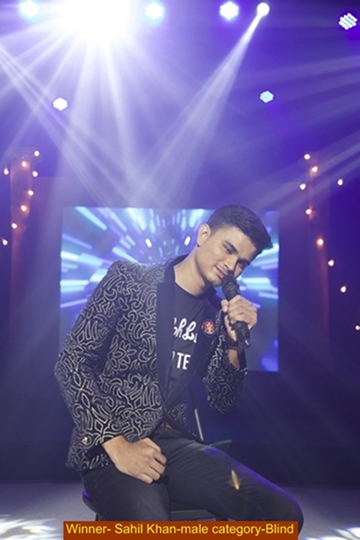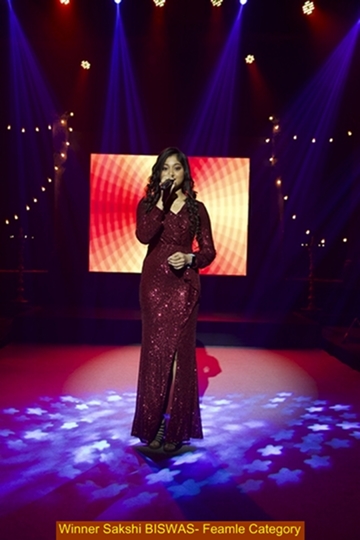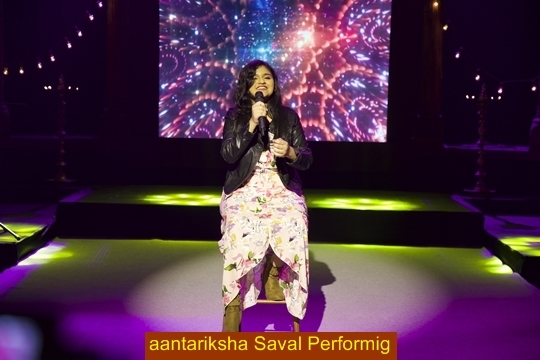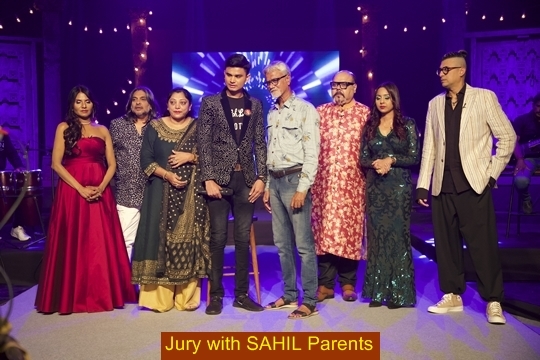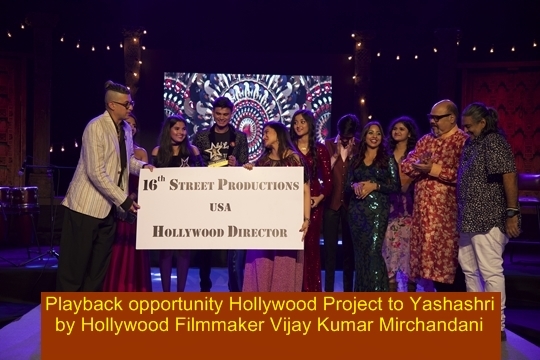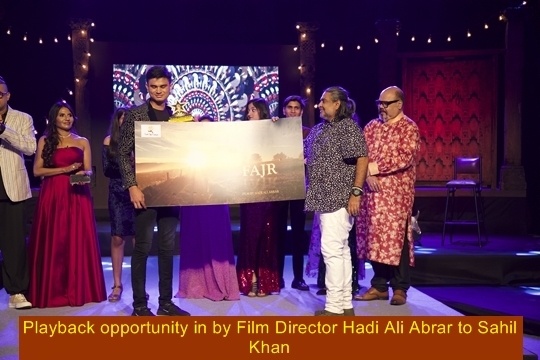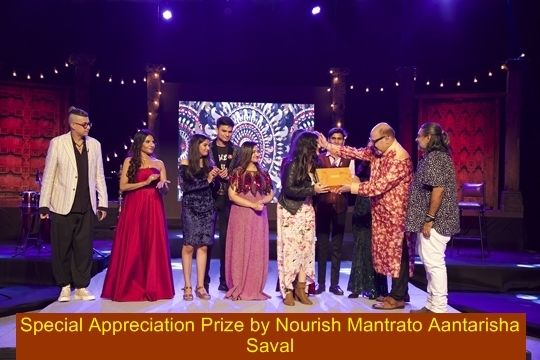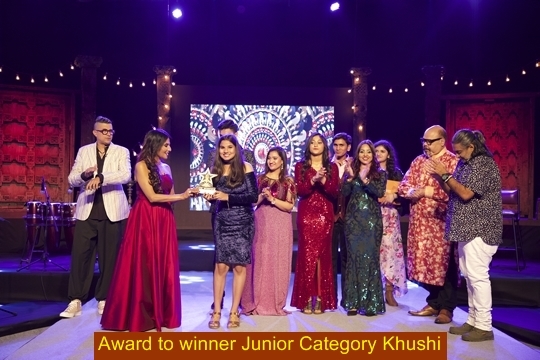 C2B Yaani chain to Bollywood ek aisaa munch jo Desh ke kone kone se nayi nayi Pratibhaaon ko taraash kar ek aisaa roop deta hai ki unki ek alag pehchaan ban sake.