Exclusive Interview
Congratulations on getting the brand new title of Miss Pakistan Global 2022. With this title what do you think you want to achieve?
I am very ambitious person i have a lot of dreams am a dreamer. My moral and my values are upgrade by getting this title and it's a proud moment for me. First i work for myself now i represent my Pakistan and this is a huge responsibility on my head. By getting this title i want to achieve respect and the strongest platform where i will be the voice of many people.  I feel strongest when I'm in a position where I can have a head strong opinion to which people actually respond to. I gain confidence and power to be in a dignified position where I not only feel good about myself but also can be an inspiration to so many girls out there.
Can you tell us a little bit about your background?
I belong to an educated family where education, religion and culture all goes hand in hand. My family is really strick about us being educated and ethical.. I did my bachelors in communication design. I am a program host and a model. I worked with many channel and good experience in that work place. We have always been taught courage and audacity to strive and work hard to progress and learn new things every day.
As Miss Pakistan, there is a big responsibility of representing Pakistan in international competitions. How are you going to prepare for it?
First of all i am so much excited to represent my country internationally. I am well prepared for the international pageant and this preparation changed my lifestyle. Working on many things communication dressing knowledge lifestyle diet routine and many more so yeah i am preparing myself very well to face any situation and make my country proud. I spend most of my time browsing pageants to exactly know how they carry themselves and I am learning a lot in the process. I hope I get things right and honour this huge responsibility assigned to me
Are you passionate about any charitable projects? Or are you involved in any charity?
Yes i strive to work with charities as I feel overwhelmed when working for the good cause. With this title I will try to do more charity work in future and make this world a better place to live in.  I'm certainly very passionate to be involved in more charitable projects in future with NGO, s that work against domestic violence and child abuse. Another issue that I am concern about is child labour.
What was triggered your aspiration to participate in Miss Pakistan and who had been your biggest inspiration in this journey?
It's just a coincidence i entered in pageant and after that i was very promising and willing to this pageant. My biggest inspirationin this journey is Ma'amsaman shah our pageant coach because she has a lot of experienced of international pageant and she taught us so much. Along with Ma'amsaman shah my fellows have been a constant source of inspiration throughout the process because they all work day and night for this thing ignoring their personal commitments. Each one of them has excelled in their professional life and the pageant too.
You are a model and a television host, which are you more passionate about hosting or modelling?
I am passionate about both my commitments. Although I started my career as television host and I loved doing that but my modelling career has given me a new life and a new identity where I can inspire so many people in this glamour world. I am glad that both my jobs go well with my personality and I enjoy every bit of it.
You have Already been chosen for Miss Global 2022, are you ready for the competition?
I can't wait to present myself internationally and put all my thoughts in front of nation. I am very excited for this title as it's a great opportunity for me to have my big break in this pageant world where I can learn a lot from other beauty queens. I know I'm going to enjoy this opportunity more than I think. I will proof myself that I am eligible for this title and I will work very hard to dignify it. I will become the role model for all the Pakistani girls as well as across the world.
What advice do you have for other young girls like yourself to participate in these contests?
I believe that it's a very beautiful platform for young girls to showcase their personalities and wisdom and to raise their voice to convey their message across the world..  Believe that if i can do so well,you all can do.  More power to you girls. Never lose hope and stay consistent.  I will only advise them to believe in themselves because if you believe in yourself nothing can beat you and you can easily ace all your goals.
Little Known Facts About Sana Hayat  who has recently won the Miss Pakistan Global winner 2022 Award  organised By SONIA AHMED.
Name: Sana Hayat
Meaning of name (or why you were named Sana):
Means "brilliance" "praise" "splendour"  or "radiance", from the Arabic sana, meaning "to gleam" or "to shine". Also means simple and straightforward.
My parents found this name so beautiful that's Why they choose for me.
Miss Pakistan Global 2022 the title means to me: alot. Its a beautiful dream that give me opportunity to fullfill my passion
Currently :  Working in channel as a program host
Favorite color: black & white
Favorite outfit/designer: HSY
Favorite Lollywood star: Mahira khan
Favorite Hollywood star:  Angelina jolie
Favorite movie: Never have I ever
Favorite singers: neha kakkar , arijit singh&ellie goulding.
Favorite song: Shake a body like a belly dancer, tum hi ho
Favorite tv show: 
Favorite ice cream flavor: strawberry cheese cake
Favorite cuisine: chinese & italian
Favorite restaurant:  Aylanto
Favorite sports: Cricket
Favorite sportsperson:  Shoaib akhtar, Messy & Ronaldo
Favorite book/author: J.K.Rowling
Favorite activity: shopping &outing
I hang out: with my friends
I'm freaked out by: liar and disloyalty
I need:  happiness
I want to be:  successful actor
My role models (and why):  Aishwariya rai. Shes a strong and a hardworking woman.
Tips to save the planet: Do plantation more
Becoming Miss Pakistan Global 2022 is: a a big responsibility to represent our country.
In a perfect world: Am a dreamer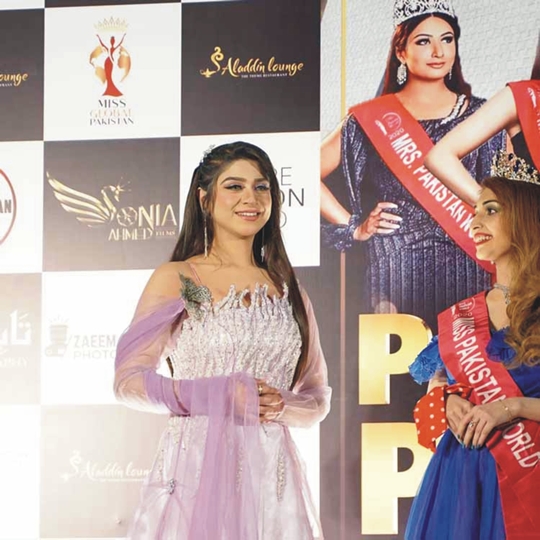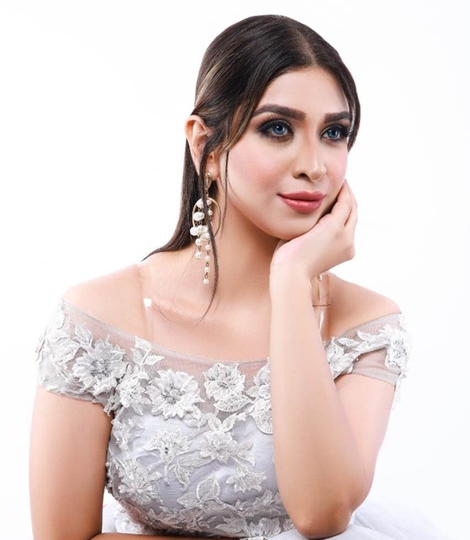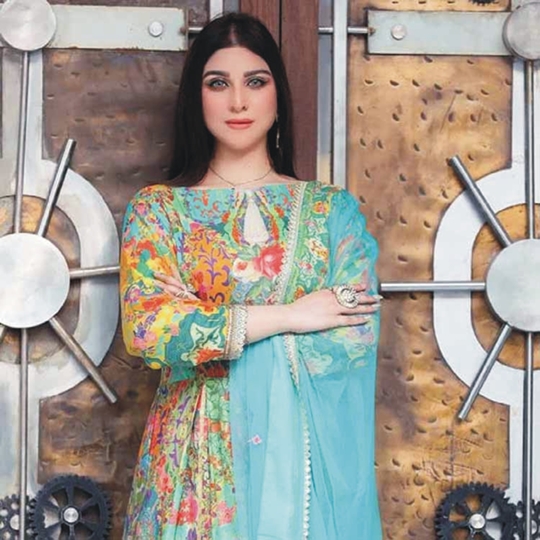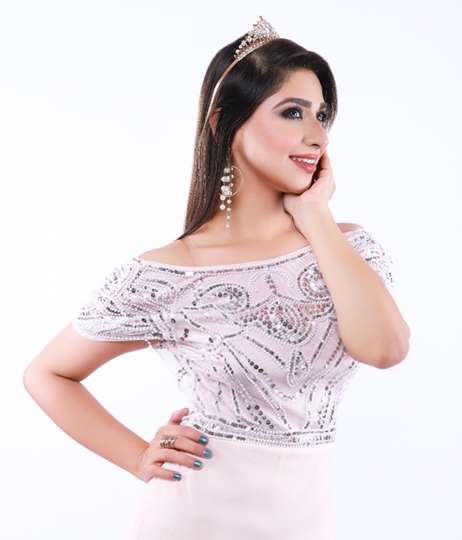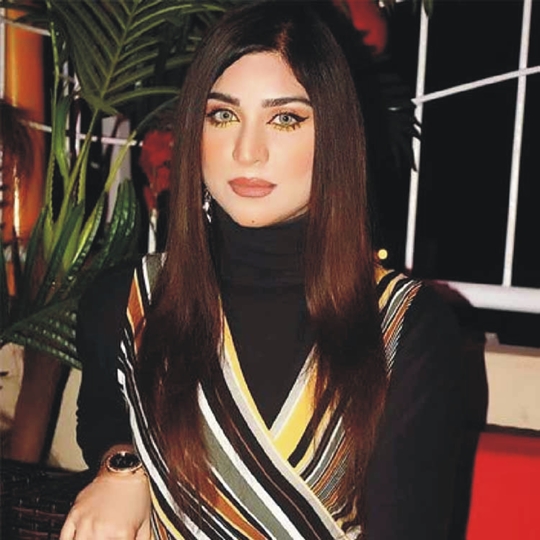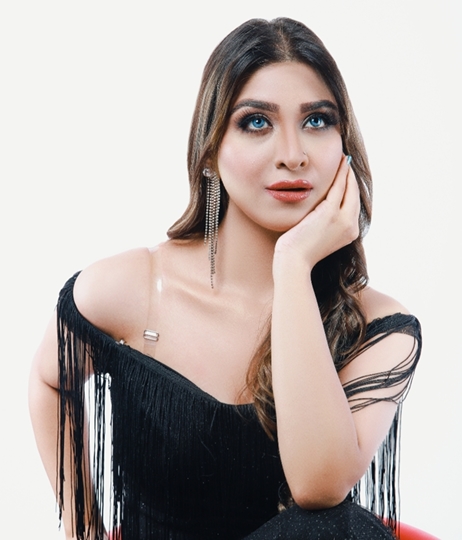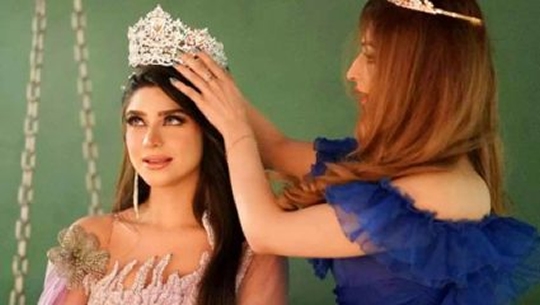 Sana Hayat Winner Of  Miss Pakistan Global winner 2022
(Image Credit: Instagram/imsanahayat)