The pioneer of DJ music in India is back. DJ Akbar Sami, who more than turned tables and eyes with his remix albums, as well as originals such as Jalwa, Jalwa 2 and Jadoo and official breath-taking Bollywood remixes in movies such as Aashiq Banaya Aapne, Wanted, Partner, Bhool Bhulaiya, The Train, Fool n Final, Heyy Baby, Namaste London and hundreds more now brings to you his latest original musical offering, 'Tu Meri Senorita', composed by him and sung along with Grammy-winning singer Tanvi Shah of 'Jai Ho' fame.
The poster launch of Tu Meri Senorita by DJ Akbar Sami is at the hands of industry legends Salim-Sulaiman, DJ Akbar Sami And Bollywood Ace Choreographer Longinus Fernandes, at Salim-Sulaiman's very own Blue Productions at Juhu.
DJ Akbar Sami, who has toured internationally at events like the Roar Tour – USA, The Emporium Beach Festival – Japan, with Salim-Sulaiman at Sufitronik and Sonu Nigam at The Melody Makers, with countless others, is elated.
More about the amazing music maker: DJ Akbar Sami is the winner of innumerable awards the world over including the INCA 'DJ of the Decade Award'. He is also one of the judges for The Mirchi Music Awards for the last five years, besides many other musical events. DJ Akbar Sami, incidentally, is also the first of his kind to be on The Indian Idol on Sony to design the music for the participants and to perform live at the show. He has also been a Guest Performer on SaReGaMaPa on Zee creating history, as no Deejay has ever been a part of this musical event on television. He is recognized as one of the pioneer Indian DJs in the United States of America and has been awarded by the Mayor of San Francisco for the same.
Known for his chiseled looks as well as his mastery over music, DJ Akbar Sami has composed for the movie Risk and Fast Forward, was a sound designer For Aan (Men At Work) Phir Hera Pheri, Awaara Paagal Deewana and received rave reviews for the music. The official sound track Ertugrul — Jahan Teri Yeh Nazar Hai — Teri Meri Kahani with Ronu Mondal and Himesh Reshammiya is making waves as well.
The original song of Tu Meri Senorita is entirely composed and sung by Akbar Sami, along with additional vocals by Tanvi Shah, lyrics by Honey Pahwa and arranging/production by Pritom Dutta, guitars and recording at R&B Studios with Bhassker Saikiya with the video being directed by Adnan Ali, starring Akbar Sami and Ukrainian model Natalie Lazurenko, with production by Running Water Films in association with Charizma Entertainment and shot at Goa in Manderem Beach, Morjim Beach and Club Las Olas in Bagha Beach.
DJ Akbar Sami's much-awaited single, Tu Meri Senorita will be released on T-Series on February 12.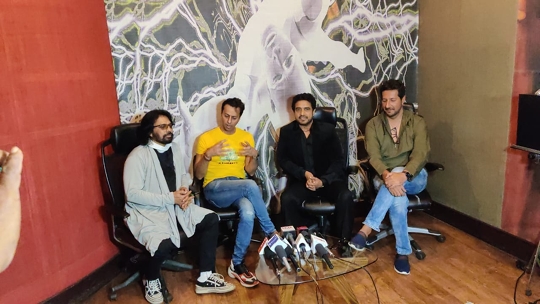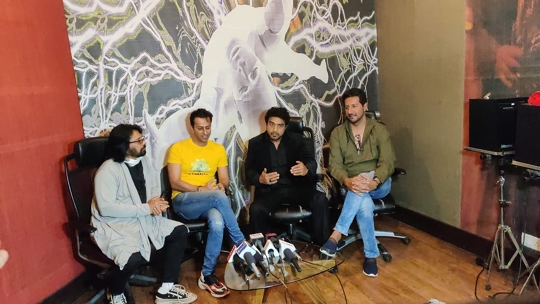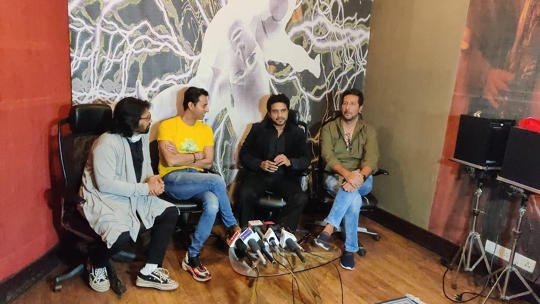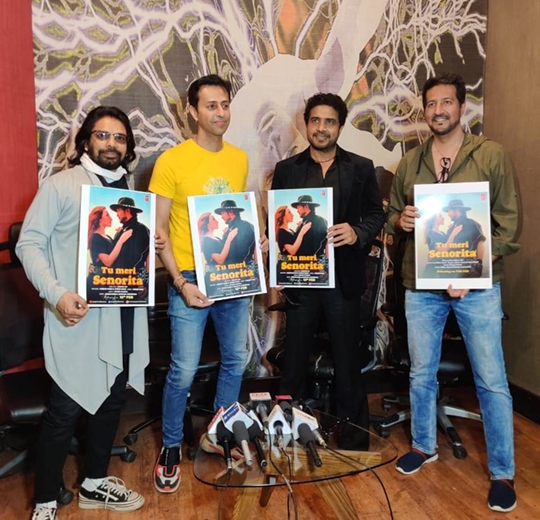 DJ Akbar Sami's Tu Meri Senorita launched by Salim-Suleiman – Longinus Fernandes