Nationalist Congress Party has organised Cake cutting and Fruits Distribution & Blood Donation camp on the occasion of Shri Sharad Pawar Saheeb Birthday Ceremony at R.N Cooper Hospital, Mumbai.
We are spreading awareness among the citizens of our country that if you have any kind of social issues then Kindly come to us directly, we are always there to help you out.
On this event Party Leaders Sri Narendra Verma( Central Secretary & Spoke Person), Alpana Tai (Ex- Corporator), Manoj Vyaware( Senior Leader NCP), Rajiv Sharma( Secretary, Nationalist Congress Party, Mumbai), Shoaib Hassan( Social Worker), Ravi Choudhary ( Social Worker),Amit Popot ( Mumbai Secratary) were present to celebrate this occasion and even All NCP members are celebrating in different locations around India.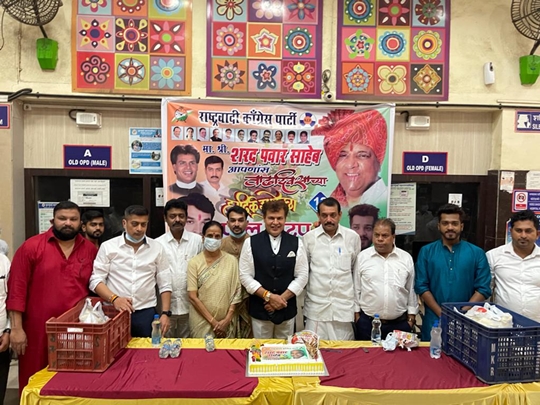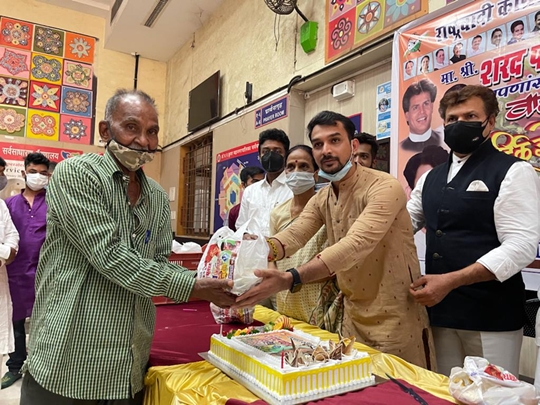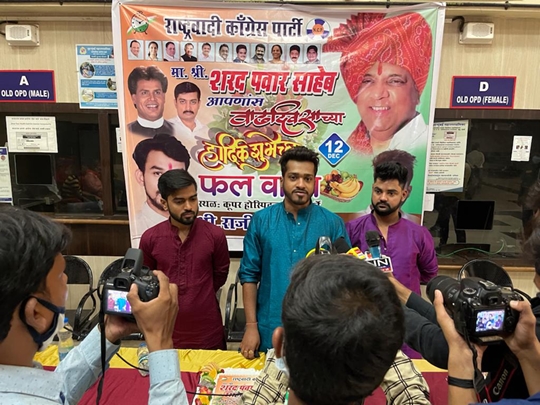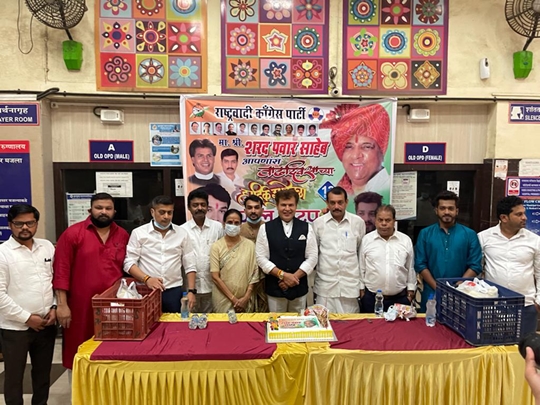 Rajiv Sharma & Shoaib Hassan Organised Blood Donation Camp & Distributed Fruits