Empowered and ambitious Entrepreneur and Criminal lawyer Adv.Mrs. Rubina Akhtar Hasan Rizvi, believes that Mumbai Police are COVID-Warriors of purest form and with her Vaccine drive to the Police families, she is trying to pay back for the selfless kindness shown by them throughout the pandemic and still continues.
Director of Rizvi Builders, Rizvi Education Society, Dr. Akhtar Rizvi Educational Trust and Founder of Help Yourself Foundation – Adv.Mrs. Rubina Akhtar Hasan Rizvi through her Philanthropic and Social work, earlier helped people during the Pandemic by donating dry ration,medical supplies, masks, PPE kits, blankets, wheelchairs, free santization drives to rural pockets  and more to people in need. She has also started a cardiac ambulance service for the needy in society and now plans to start a Vaccine Drive for Mumbai Police families and Community People.
Talking about her initiative, Adv. Mrs. Rubina Akhtar Rizvi said, "There is so much to be grateful for, Mumbai Police  who have protected, supported and provided help for everyone during pandemic. Some even lost their lives serving others. When people were cosily tucked-away in the comfort of their homes, Mumbai Police took the control of situation and saved million of life"
"This is something I wanted to do ever since the launch of vaccine, but only now I got the opportunity to pay back for the kindness showed to entire state. I am super-fan of Mumbai Police and I think we ought to look after them better" added Adv.Mrs.Rubina Akhtar Rizvi.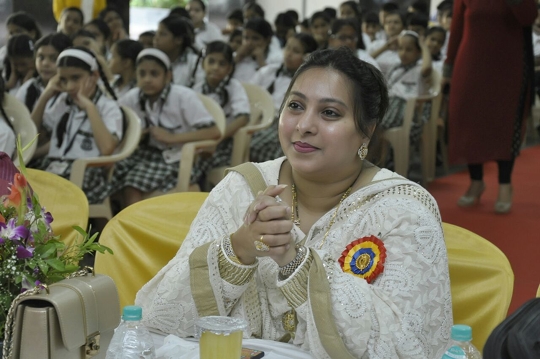 With Women Achiever Award, Indian Education Award, The Pride of Maharashtra Award, The Shiksha Gaurav Puraskar, Women Empowerment Award and more, Adv. Mrs. Rubina still believes humanity and bravery is the eye of storm is bigger than any award.
"Serving with Humanity and bravery in the eye of storm is something only Mumbai Police can show.