Film trade analyst cum filmmaker Rajeev Chaudhari (Sunny Leone starrer-' Beiimaan Love' fame) has produced a red hot fiery film under the banner of Avanti Prajakta Arts' 'Fire of Love: RED' which is written and directed by Senior filmmaker ASHOK Tyagi.
The dynamic and dashing poster and teaser were revealed to the press and a lot of celebrities and guests from the Bollywood industry at a cocktail dinner party at Flying Sauser Banquets Mumbai on 5th April 2023.
The highlight of this film is Krushna Abhishek who is playing the main central role of an angry psycho killer! This is perhaps the first time that Krushna Abhishek has done this kind of intense and author-backed role!
Producer Rajeev Chaudhari termed him as "Krushna Abhishek is no less than Ajay Devgan or Akshay Kumar or any mainstream hero"…
Heroines Payal Ghosh and Kanchan Bhor play the romantic lead opposite Krushna Abhishek!
Supporting main actors are Abhijeet Shwetchandra, Kamlesh Sawant, Bharat Dabholkar, Mukesh Tyagi, Amol Bawdankar, Shantanu Bhamare, etc.
'Fire of Love RED' is produced by Rajeev Chaudhari, Jagannath Waghmare, and Rekha Surendra Jagtap and it is co-produced by Shantanu Bhamare and is being distributed and released through Anjali Avantika Enterprises owned by Avantika Patil and Anjali Pawar.
Chandrakant Pawar and Dattatray PAtil present and distribute the said film in theatres of India and Overseas!
Avanti Prajakta Arts 'Fire of Love RED' is due for theatrical release in India and Overseas in June 2023.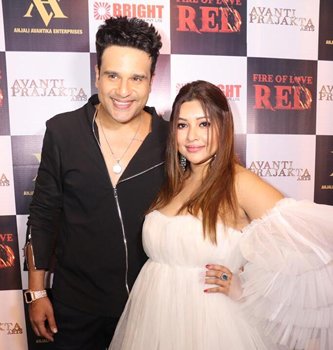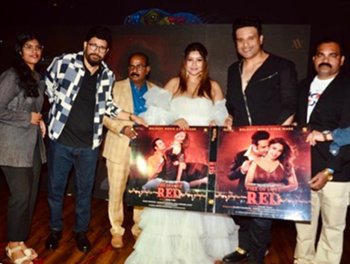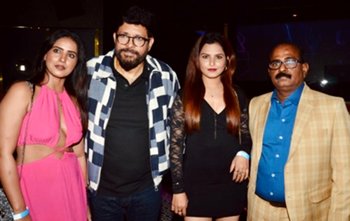 Film Producer-Director Rajeev Chaudhari And Veteran Director Ashok Tyagi's FIRE OF LOVE- RED Poster – Teaser Launched With Grand Style