After so many years did Mumbai see so many Royal personalities at the Preview of Art Exhibition of HIS HOLINESS Dr. Ravidarshanji ever in Mumbai. There was
Around 25 paintings portraying the Mythological Era & Royal Splendor wason special display accompanied by other portraits & paintings. Stories that we have just heard and read in our heritage books and tales, have been visualized very wonderfully by artist on large oil canvasses.
Shri Ram along with Sita Maa and Luv – Kush painting were out of this world with realistic location and emotional feel and Also the Krishna Leela painting was outstanding.
As a promoter of Art, Dr. Ravidarshanji Vyas has created all the paintings through his Life Experiences. His painting line named -"Journey of Life on Canvas" is all about Indian Mythological Characters that are painted in Real times Locations. Most of the paintings are only for Display, some on Sale.
Royals Present at the event to grace the occasion were
Shrimati Ayushi Vyas
Princess from Wadhvan
Princess Brijeshwari Gohil from Bhavnagar
Princess Jayati Kumari of Udaipur (Mewar)
Yuvraj Maikaleshwar Raj Singh of Kawardha
Rajkumari Akshita Kumari Singh Bhanjdeo
Shrimant Savji Deep Khatri
Rajkumar Prithviraj Singh Ju Deo of Panna
Jyotirmayasinh Ji Gondal
Yuvrani Mahima Kumari of Udaipur
K.S. Jayati of Udaipur
HRH Maharaj Kumar Rohitraje Pawar Deshmukh of Surgana
Yuvrani Mahima kumari of Udaipur said, "Your journey of painting is truly beautiful, it's like a prayer, he is totally gifted , I loved to see all beautiful painting, the colours the intricate lines. I am from Udaipur mevad, so was exicted see painting of Lord ram, sita, luv & kush as we are descendants of kush, she was specially exited and felt part of her family is here, she blessed him to paint Ram Rajay next which world also needs soon. All the religions of the world live happily together.
Princess Brijeshwari kumari Gohil of Bhavnagar said "what really caught my eye was the was you juxtapose mythology with historic fiction and also looking at architectural elements of palaces which are also there in present day, wonderful detailing in painting.
Kuwar Saheb Prithviraj singh of Panna said "Lord Krishna painting caught my eyes as his face expressions were different then what we see in Lord Krishna in other painting. All the details were perfect, lord Krishna figure sitting in Temple, his palace, DR. Ravidarshanji reminds me as of Today's Ravi Varma.
Maharaj Kumar Rohitraje deshmukh Pawar from Surgana said, his creations are one of its kind, I feel the way he amalgamates ART from all around the world, the techniques and he puts it into his paintings, they are truly most and original adorable paintings.
Kuwar Saheb Jyorirmaya sinhji (Hava Mahal Palace, Gondal) Said, " There are two things happening today here, firstly this grand Royal opera house has been wonderfully restore by my Aunt  His Highness Do Maharani Kumud kumari of Gondal (Owner Opera House Mumbai) and My beloved friend DR. Ravidarshanji also belong to GONDAL. Most of the paintings are from our religious text RAMAYAN and Mahabharat, he has taken many instances & inspiration from them, painted them wonderfully on canvas.
Princess Akshita M Bhanj Deo from Muyurbanj said, People from all over the world have their eyes on India's Art and culture and what DR. Ravidarshanji is doing on oil canvas is very unique, different, part of history and understanding of mythology, rich culture & heritage, has been lined to create interest for the new generation in story telling of our great Indian culture.
HIS HOLINESS Dr. Ravidarshanji belongs to the Brahmin family of whose ancestors were in the royal courts of Kutch, later Jamnagar, and shared relations with the Royals for almost 300 years. His late grandfather (GAVE OF MAHATAMA to Father of Nation MAHATAMA GANDHI in Gondal) established the famous Ayurvedic pharmacy in Gondal in 1904 and was appointed as royal physician to Gondal, Rajkot, and Virpur states. In 1946 he laid the foundation of the Shri Bhuvaneshwari Pith temple.
His father – Gopal Ratna His Holiness Acharyashri Ghanshyamji, along with the field of Ayurveda is also renowned for Gir cattle breeding and holds the position of the Current President of Kathiawadi Horse Breeders Association. He is also the Director of Live Stock Mission, Member of various Animal Husbandry Projects and Agriculture Department, Govt. Of India. He is also the Honorary Physician to the Governor of Gujarat.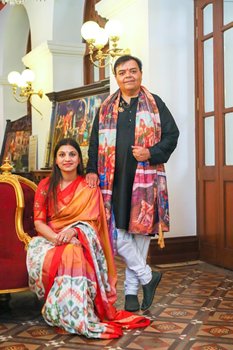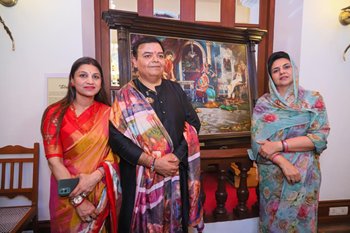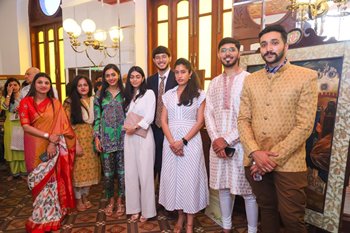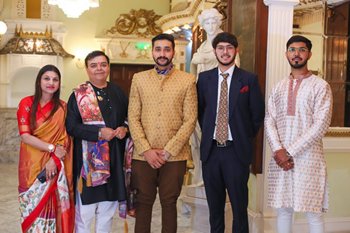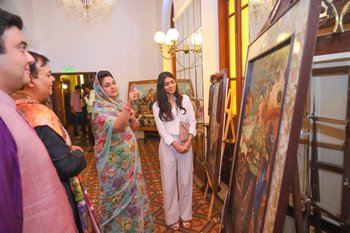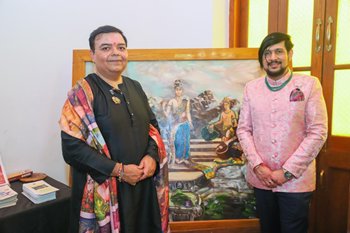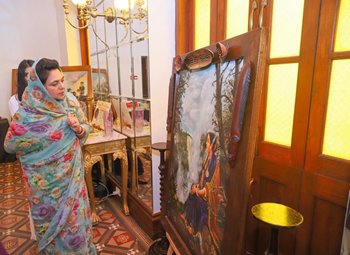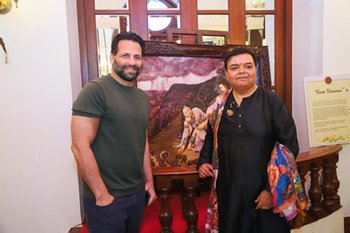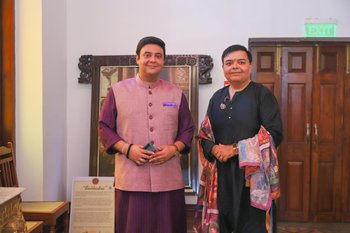 Once In A Lifetime Royal Extravaganza Witnessed At The Royal Opera House Mumbai