Qaseem Haider Qaseem's latest music video "Big Things" has taken the industry by storm, with its stunning visuals and catchy music. The international production company Kinokrown Media produced the song, with producer Kiwa Kion recognizing Qaseem's potential as an actor and personality on camera.
The music video's director, Harsh Garg, is no stranger to the industry, having directed many music videos in the past. Garg's team included Associate Director Kyra Kion, who brought international experience to the table, making the music video a feast for the eyes.
Qaseem, who delivered an outstanding performance in the music video, praised Garg for bringing out brilliance and perfection in every shot. According to Qaseem, Garg is known for pushing actors to deliver their best, taking the song to the next level.
The production house picked the most picturesque location of Goldenfinch Villa for their shoot, with the clothing arranged from the German company Kleider Shades, and their internationally acclaimed designer-stylist Kashry overseeing the styling of the actors.
The music video's Director of Photography, Aamir Raza, did an excellent job and captured each shot perfectly, from the beauty of the story to the beauty of the cast. The post-production work, including editing and DI, was done by Kawin, who added life to the story and concept, making it the creative masterpiece it deserves to be.
The music video has been released by SH Music and is already making waves in the industry. Trishul Naiytramani's melodious voice and the groovy music are a perfect combination, making "Big Things" an instant hit. The video also features Megha Gupta, who proved her acting prowess once again.
Qaseem, who had to face some challenges while shooting the music video, delivered an outstanding performance, even while immersed in the coldest water of the swimming pool. Producer Kiwa always knew that Qaseem has what it takes and would deliver the best, no matter what the situation.
In conclusion, "Big Things" is a testament to the talent and hard work of everyone involved in its creation. The music video is visually stunning and showcases the incredible skills of the cast and crew. From the music to the cinematography to the post-production work, every aspect of "Big Things" is of the highest quality, making it a truly unforgettable experience. We look forward to seeing what Qaseem has in store for us in the future.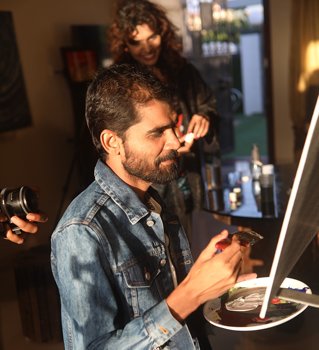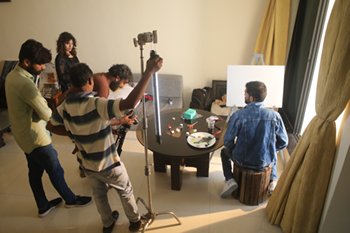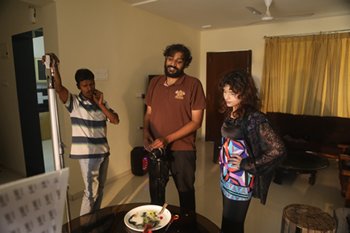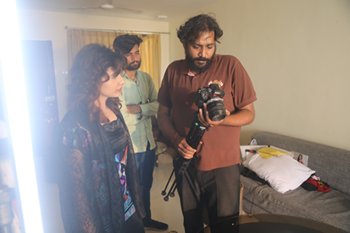 Producer Kiwa Kion And Director Harsh Garg Team Up With Qaseem Haider Qaseem For BIG THINGS