The OTT rights of the book sold before the book getting printed is indeed a rare occurrence. The book 'Ek Thi Sheena Bora' was treated with the same. Author Sanjay Singh disclosed this interesting information during the book festival 'Kitaab Utsav'.
The Sheena Bora murder case, which shook the nation in 2015. It seemed as if the whole country was intertwined into the web of perplexity of relationships within one family.
According to the police case, Indrani killed Sheena Bora, her daughter born to her first husband Siddartha Das, with the help of her second husband (divorced) Sanjeev Khanna and her driver because she did not want Sheena Bora, the daughter born from her first husband to marry the progeny Rahul her third husband, Peter Mukerjea's son. The daughter born to second husband Sanjeev Khanna was adopted by her husband Peter.
Author Sanjay Singh says, "In this case, maternal grandparents had to act as parents to their grandchildren; the children were forced to address their real mother as an elder sister; a super-cop with a brilliant career also underwent humiliation in this case. This case had everything- high society, media mogul, politics, internal tussle of police department, link to national level corruption, web of relationships and most of all there was confusion. I had covered this case and therefore felt it necessary to clear the confusion and explain the entire sequence of events in a simple and systematic manner."
On completion of 75 years of Hindi's largest publishing group, Rajkamal started organizing Book Festival 'Kitaab Utsav' in different cities of the country. In this episode, many well-known Indian literary figures including Gulzar, Javed Akhtar, Piyush Mishra, Saurabh Shukla participated in the 'Kitaab Utsav' organized in Mumbai. Meanwhile, during the discussion, Sanjay told that even when the writing of this book was not yet completed, a well-known production house acquired the rights of the book from him.
Author Sanjay Singh is a well-known investigative journalist and has worked with channels like Zee News, NDTV, Times Now, Network 18, News-X and is credited with busting the multi-thousand crore Telgi fake stamp paper scam which is also the topic and content of the author's third book. Based on this book, Applause entertainment is coming up with a web-series titled 'Scam2003: The Telgi which will start streaming soon on Sony Liv OTT. Apart from this, a web-series has been announced last month on the book 'CIU: Criminals in Uniform', written in collaboration with Rakesh Trivedi and which was well-known recently published book and a talk of the recently concluded 'World Book Fair' in Delhi.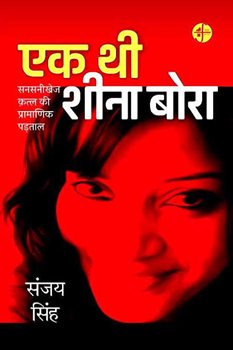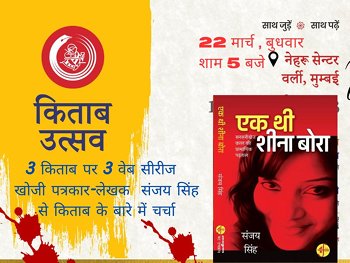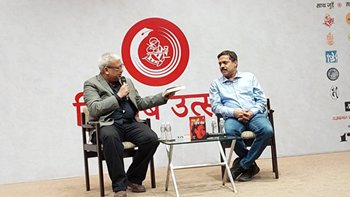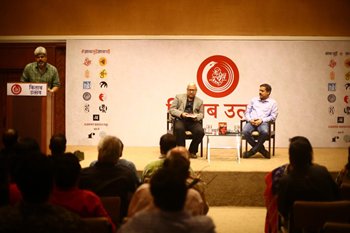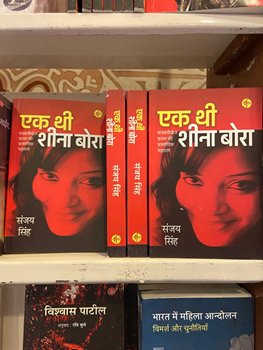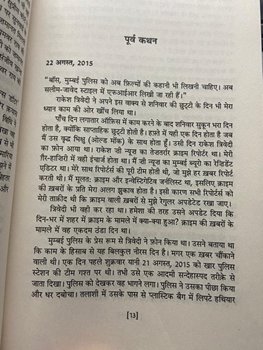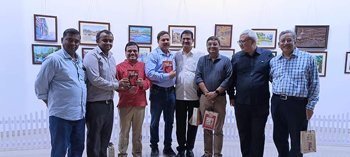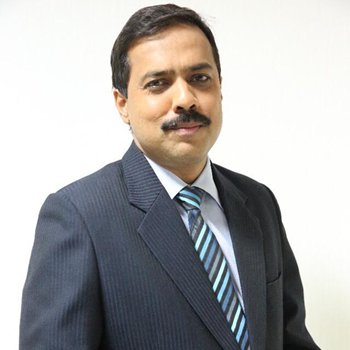 Web Series To Be Made On The Sensational Sheena Bora Murder Case