Mumbai (Maharashtra) India : This International Women's Day will be a historic moment for model & actress Jaswinder Gardner (maiden name: Jaswinder Sachdev) who is balancing entrepreneurship with her active acting career. Indeed, she has been able to take up all the challenges that have come her way gracefully.
Rising upwards with every step she has joined the ranks of many talents from being a successful model to a phenomenal actress. In her cinematic journey she had explored all the mediums, from runway to the big screen – be it ad-commercials, films, television shows and web series.
Television has been the most challenging of all mediums, currently Jaswinder Gardner is seen essayinge an interesting role of Kalpana in a soap opera titled "Sindoor Ki Keemat", the longest running family drama aired on Dangal TV.
Buzz is that she is playing the wife of veteran Southern star Jagapathi Babu in an upcoming Hindi feature film "AS04" directed by Katyayan Shivpuri and headlined by Aayush Sharma.
Her new and unique acting academy initiated a year back is also going places. It's the first one of its kind online acting school – 'Jaswinder Gardner's School of Acting'; which has personal counselling and re-invent learners flair and ability. A deserving learning institute for all those want-to-be actors within the comforts of their home.
Donning a new hat Jaswinder Gardner, the mentor of this school voicing her concern says, "These days youngsters get addicted to a fast-paced lifestyle and get caught up in the excitement. It's all very exhilarating until the stress starts to have it's affect. Failures disturb many who falter by taking wrong decisions and even commit suicide. Through my schooling I want to enlighten and bolster their spirits. Human life is a precious creation of God and all are a part of the various roles. Online counselling with emotional and mental stability in life is also the  main agenda in our curriculum."
Gardner's acting institute is a trailblazing place where one is not only groomed but also helped to manage their essential skills and achieve goals by making them emotionally stronger and lead a happy life. Connecting the students to the right people and assisting them with acting assignments as per the requirements is also on their cards.
Talking about women empowerment Jaswinder Gardner shares, "A woman plays different roles in their life. Many are multi-tasking too.  I also have many roles to play – daughter, mother, wife, activist,  tutor, modelling, acting and so on. Just recently I was invited to be the guest of honor for the opening of  'Srijinika Art Gallery' at Nexus Seawoods in New Mumbai. Two  years ago I had conducted a free acting workshop in Nagaland; especially for girls. Last year I had received the 'National Education Excellence Award 2022 for my revolutionary acting school at the 4th North-East Unsung Heroes Red Carpet Social Awards 2021 / 2022. And simultaneously just few days back the same North-East constituency got it's first woman MLA in six-decades. In the bargain I feel myself lucky in these proceedings. On the other hand, the cricketing world too is witnessing our country's First Women's Premier League which is underway. These are the best signs of achievements for women and that too on the colourful holi festival. and women's day celebration, isn't it?"
As an actress Jaswinder Gardner is known as a power house of talents and has impressed audiences with variant characters over the years. While she is passionate about acting, every once in a while, she also loves to flaunt her fashion quotient on the ramp too.
Last year Gardner received the 'Fashion Icon Award 2022' at the Asian Fashion Award held at the 5th Global Leadership Summit by Asian Chambers of Commerce and Industries, Delhi. She was also a recipient of 'The Calendar Journey, Ramp Queen 2022' and 'Mrs. India Universe Quarantine Queen 2020.
In the field of acting Jaswinder also bagged 'Hindi Cinema Gaurav Award' at the 15th Global Film Festival 2022, Noida and earlier was even nominated as the 'Best Supporting Actress' at IITA Awards 2018.
The beginning phase of her glamorous career was vigorous. Her journey will surely be an inspiration to newcomers in their endeavors. "It was very tough initially. After my graduation and armed with fashion designing course, I wanted to step in as a dress designer.  Being an outsider with no connections in the entertainment industry the going was difficult. My efforts yielded fruits and I began as a couturier for many notable film actors. My husband was my moral supporter during my anxious beginnings. There is a saying that when the going gets tough, the toughest gets going. Gradually over a period of time, I understood the nuances and with sheer hard work found my own way too,"  reveals the versatile actress.
It is well-known fact that the starlet has been the face of over 600 Ad-commercials and known as the queen of advertisements. She had featured in products like Gems,  Philips Hue, Shoppers Stop, PediaSure, Crocin, Odomos, Samsung Phone for deaf and blind and so on. In many television commercials she has rubbed shoulders with star actors like Amitabh Bachchan in Lloyd and Kalyan Jewellers, Ayushman Khurana in The Man Company, Varun Dhawan in Lux Cozy, Shilpa Shetty in Exo, etc.
Jaswinder has won applause for her performances in films like "Chitkhabrey" – her launch-pad; followed by "Chillar Party" and thereon Salman starrer "Ready"; "Thank You" opposite Irrfan Khan; Akshay Kumar's "Rowdy Rathore", "Shoot Out At Wadala"; "Missing" with Manoj Bajpayee and Tabu; "Hay O Rabba Ishq Na Hove" (Punjabi) to name a few.
While on the  television arena  she had interesting and memorable roles beginning with series of characters in "C.I.D" (Sony); then as Maharani Padvika in "Prem Ya Paheli – Chandrakanta" (Star Plus); Madhavi Bedi in "Ek Deewana Tha" (Sony); Dolly Dhingra in "Kaleerein" (Zee TV); Tabreezi in "Yeh Jaadu Hai Jinn Ka!" (Disney + Hotstar); Kaushalya in "Ram Siya Ke Luv Khush" (Colors); Savitri Malhotra in "Ishq Par Zor Nahin" (Sony); etc…
She is thankful that her work did all the talk. "Steadily over a period of time when your work is appreciated you get the kind of confidence. You have to be completely honest and committed while portraying any character you play. I will appreciate if I get to play a central character. But anyway, no regrets as such. I am happy that gradually people have accepted me as a reliable actor. It has been quite a long journey and today when I look back it feels good that people see me in a different light," thus saying, the naive and idealistic  actress, model & celebrity designer Jaswinder Gardner signs off.
Website:
http://www.jaswindergardner.com/
http://www.jaswindergardnersschoolofacting.com/
Follow Her On Social Media:
https://www.instagram.com/jaswinder_gardner/
https://www.facebook.com/iamjaswindergardner/
https://twitter.com/jaswinderjazz22/
https://in.linkedin.com/in/jaswinder-gardner-857a3940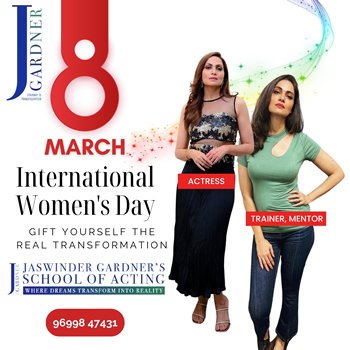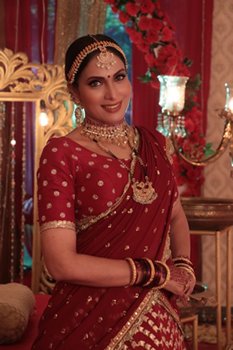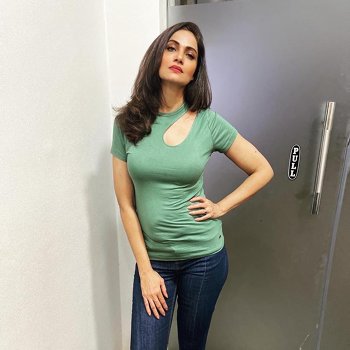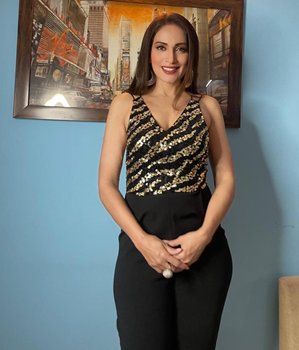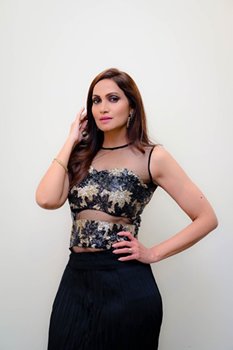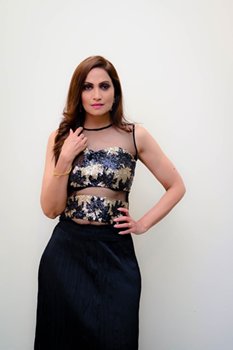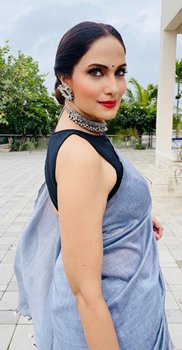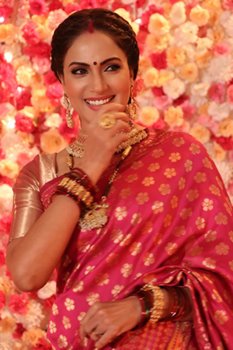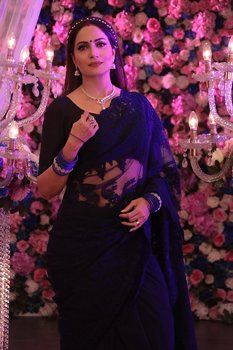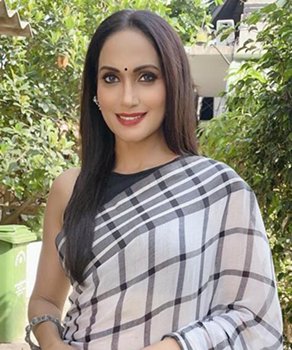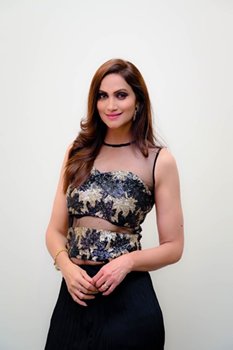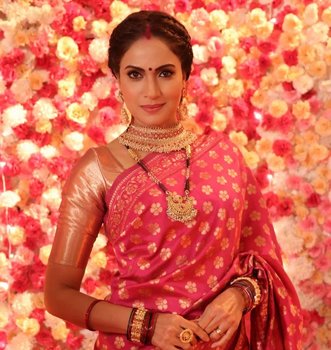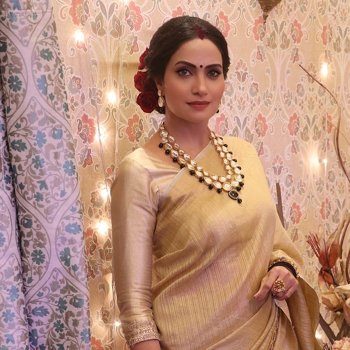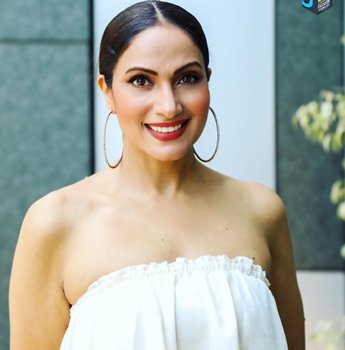 Award Winning Actress And Model Jaswinder Gardner Is The Game Changer