Antilia Bomb Scare case locked for an OTT ?
'Bombay Stencil' announces web series based on 'CIU Criminals in Uniform'.
This Saturday marks two years since the explosive-laden Scorpio car was found outside Mukesh Ambani's luxurious residence Antilia. At the same time, Bollywood is also showing a lot of interest in making a sensational and exciting web series on this subject.
Investigative journalists duo Sanjay Singh and Rakesh Trivedi have already written a book titled 'CIU: Criminals in Uniform' which has been published by world-renowned publisher HarperCollins. Although the publisher has been claiming it to be a fiction crime thriller, but this seems to be an attempt to avoid the legal issues as there are enough similarities in the case and the story published. With a press releases Harper Collins announced that 'Bombay Stencil' a production company has signed an MOU with 'Harper Collins' for the audio visual rights of the book, under which they wish to make a crime thriller web series based on 'CIU: Criminals in Uniform'.
Bombay Stencil, the co-producer of Amitabh Bachchan – Ajay Devgan starter movie 'Runway 34' and 'Khuda Hafiz Chapter 2', is in final talks with a leading OTT platform regarding this content. Dushyant Singh of Bombay Stencil is also known for being part of the creative team of Barot House (2019), Parchhai: Ghost Stories by Ruskin Bond (2019) and Abhay (2019). Producers Hasnain Hussaini and Dushyant Singh are also in the process of locking a renowned filmmaker for this web series.
The producers said..  "This story is filled with great suspense, full of twists and turns and a fantastic climax. Author's rich journalistic experience has added great value. We are confident that it has full potential of a web series adaptation. We are excited to take up this project and looking forward to create a stunning show for an OTT platform."
Author, Sanjay Singh, said "The Marathi & Hindi edition of 'CIU: Criminals in Uniform' did exceptionally well among readers. Every review on social media reflected how readers savoured the flavours within the book. The English version by HarperCollins has taken it to larger readership. We are happy with this development related to the web-series."
Executive Editor, Sachin Sharma, HarperCollins India, said "For a book as gripping and entertaining as CIU, it is organic to be created into a web series. The producers have a task ahead of them in matching this brilliant book with an equally great web series."
On 25 February 2021, the explosive-laden Scorpio car was found abandoned outside Mukesh Ambani's luxurious house Antilia followed by the Mansukh Hiran murder case shook the whole country. Maharashtra underwent a political turmoil post this episode that over turned the government later. Earlier National Investigation Agency (NIA) arrested then API Sachin Vaze, former encounter specialist Pradeep Sharma, PI Sunil Mane, PSI Riyazuddin Kazi. This was perhaps one of the  biggest blot on the uniform. Qazi has already turned approver while Mane also wants to become approver. Both Sachin Waze and Pradeep Sharma are in judicial custody. During a recent hearing in the High Court, the court expressed displeasure with NIA's investigation in this case and asked why the investigating agency is silent on the role of some other suspects in this case?
Even after two years of the incident, NIA has yet not been able to reveal the actual motive behind planting the SUV. And as court highlighted, they are still silent on the sole of some top brass as suspects in this case. Is Sachin Waze really the mastermind or just a pawn in the conspiracy? Amidst all these questions, the web series coming soon on the OTT platform can surely be a story full of thrill and entertainment for the viewers.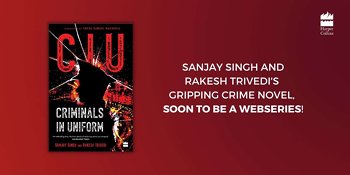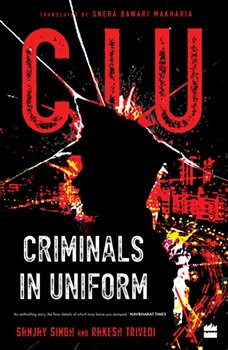 On the second anniversary of the Antilia Bomb scare case A web series is announced