Speed India Entertainment Present Gurlux Miss & Mr India 2023   Directed by & CEO Sonu Pal by a super successful Show Winner – Sumit Bhardwaj, Geetika Arya, Himanshi Bora, Priya
(Winner)Sumit Bhardwaj Mr India 2023
(Winner) Geetika Arya Miss India 2023
(Winner) Himanshi Bora Miss Teen India 2023
(Winner) Priya Chaturvedi Miss global of India 2022
Speed India Entertainment present Gurlux Miss & Mr India 2023 was a successful show graced by Model and Style icon Arshi Khan, Nirisha Basnet ,Abu Malik,  Sarfaraz Ahmed Khan Singer, Aditya Desmukh, Komal Dhillon, Prathamesh Sharma , Malikpal & Sohan Sharma
Jury Sonu pal, Ruhan rajput, Nisha gueils, Arshi Khan Felicitated all the winners of Gurlux Miss & Mr India 2023 it was a indeed memorable moment to be appreciated by Arshi Khan as arshi's journey is also quiet commendable.
The show Director & CEO Sonu pal encouraged all the participants and the outcome was turning winners out of that. Arshi Khan appreciated Mr Sonu Pal for giving a chance for fresh faces to rise and grow
Gurlux left smile on everyone's face and proved to be a successful show with effort of the very talented show director Sonu Pal. Sponsored by Macrozil, Makeup by The Mamta Bhatt Academy (Mumbai)
We Made Sumit Bhardwaj Brand Ambassador of Macrozil & Speed India Entertainment.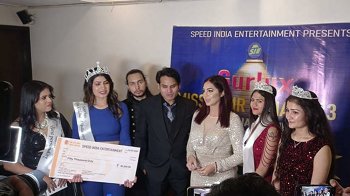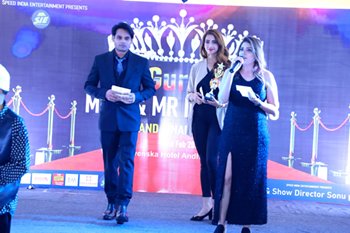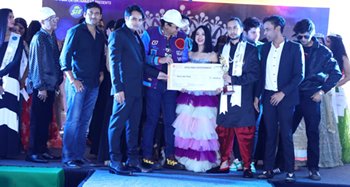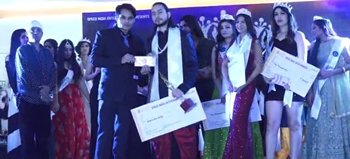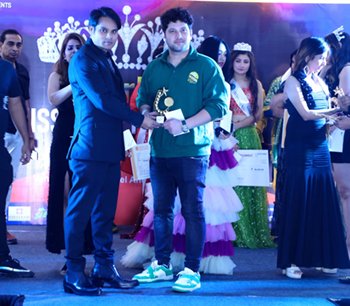 Speed India Entertainment Present Gurlux Miss & Mr India 2023 Successfully Concluded