Actor Anupam Kher and the team of Shiv Shastri Balboa treated Mumbai Dabbawallahs to a sumptuous lunch as an ode to the goodness of the Dabbawallahs who feed the entire Mumbai city seamlessly.
Actors Anupam Kher, Neena Gupta, Sharib Hashmi, Nargis Fakhri, presenter Tarun Rathi, executive producer Ashutosh Bajpay, Asha Varieth and team joined hands  to lead this initiative. The Dabbawallahs also launched an amazing poster of Shiv Shastri Balboa that is being talked about as the spice of life adventure film.
The dabbawallah delivery  system incidentally is six sigma certified — that means only one error in six million deliveries.
To understand the precision with which the Dabbawallahs deliver these dabbas with home cooked food, Harvard University had taken it up as a case study and the results left them astounded.
Shiv Shastri Balboa team decided to treat the unsung heroes that feed the society, wanting "giving back" to become a universal movement, and enable us to utilise our power to touch the lives of the less fortunate.
Shiv Shastri Balboa, starring Anupam Kher, Neena Gupta, Jugal Hansraj, Nargis Fakhri, Sharib Hashmi, is Presented by UFI Motion Pictures Pvt Ltd — Kishore Varieth, Anupam Kher Studios and Tarun Rathi, Producer: Kishore Varieth, Executive Producer: Ashutosh Bajpay, the film is Written and Directed by  Ajayan Venugopalan.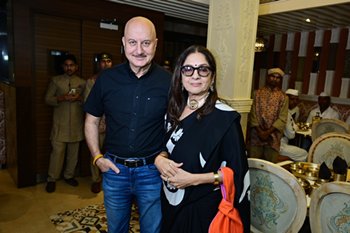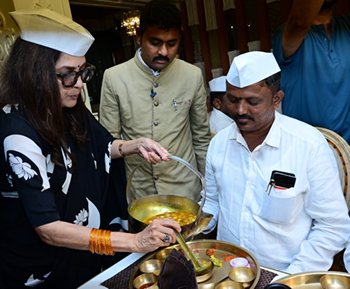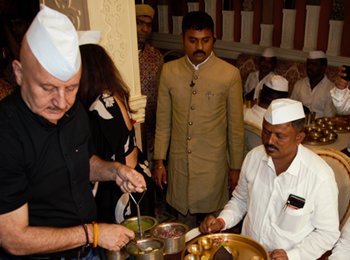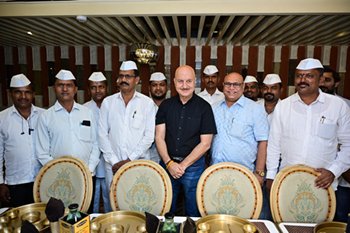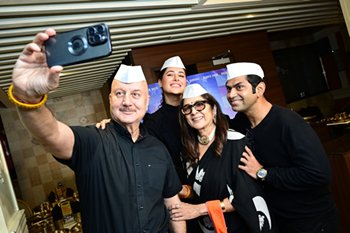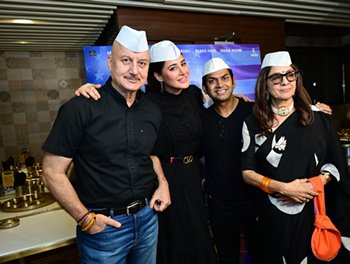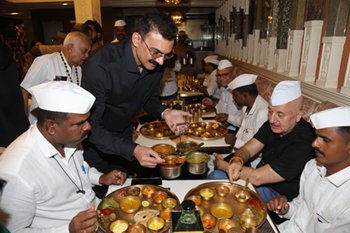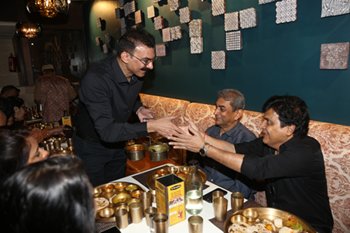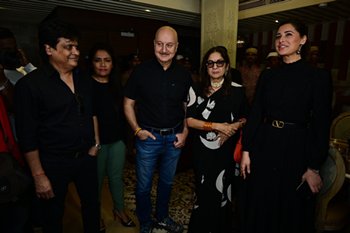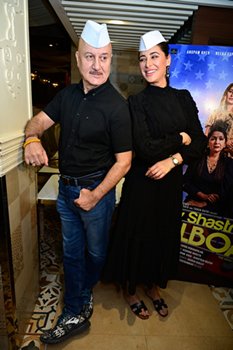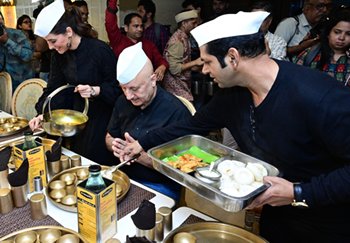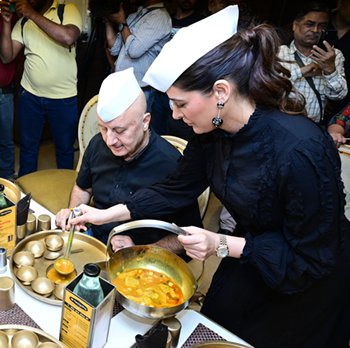 Anupam Kher Treats Mumbai Dabbawallahs To A Sumptuous Meal To Celebrate The Spirit Of Shiv Shastri Balboa