Launched for adrenaline junkies that love military equipment and engineering, as well as explore travel, culture and cuisine, Chandigarh's own Uday Singh takes you on a journey  looking at guns, military equipment, culture, food and travel, through Gun Tour.  https://www.youtube.com/@GunTour/
Having gained unique access to the most sophisticated guns and military technology for a global superpower, 27-year old Uday Singh launched his YouTube GUN TOUR channel, showcasing everything from tanks, armoured vehicles, firearms, jets and other military equipment and engineering.
The channel shows you how to shoot at the latest greatest Kalashnikov guns, drive in the Armageddon BMP-3 tank, train with a paramilitary in bootcamp, as well as experience some non-military tech like flying in a private 2-seater jet at 5G and skydiving.
The host and founder of the channel, Mr. Singh, comes from an Indian military family and shares his inspiration. "I grew up in a military family – most of my Uncles and grand Uncles were in the Indian army. I loved shooting beer bottles in my farmhouse and am fascinated with military equipment."
Uday, who hails from Chandigarh, completed his Bachelor's degree in Moscow and remained there afterwards. He explained the birth of the channel, "People are fascinated by military equipment and engineering – my friends and I thought there's a unique opportunity to showcase that in a YouTube channel. Amazingly, when we reached out to manufacturers, they were open to making it happen – and so Gun Tour was born! We've had some crazy experiences during our shoots, risking everything to get crazy angles and footage."
The channel goes beyond just the engineering and technology.  Uday explains, "I studied here and love the country, so I travel to discover new places, try exotic food, meet interesting people and have a lot of fun. That's an inspiring cultural experience that I'm glad to share with my homeland."
The channel went live in December and has already gained a global following and over 50,000 views, bringing viewers on a journey through an adrenaline-fueled world.  Join us as we showcase the best of what this region has to offer, and discover something new and exciting with every episode.
Gun Tour showcases tanks, armoured fighting vehicles, firearms, jets, gun accessories and all military equipment and engineering. Launched by Uday Singh, a 27-year old who went from Chandigarh, India, to Moscow for his Bachelors in International Relations and Law. He's now settled there and has launched the channel for a global audience, but especially for his home country India to see and experience the world through his eyes.  In addition to being an adrenaline junkie, Uday is an avid sportsman, a gold medalist for his State's 100m sprint under 18, and practices tennis and squash, as well as a love for fast cars and bikes.
Check out the channel now and be sure to follow along for more thrilling adventures from Uday and his team.  Check out the panel discussion of Uday Singh, Rupali Suri and Kabir Duhan Singh with S Ramachandran. #GunTourShow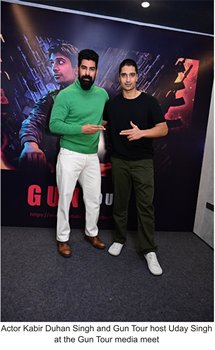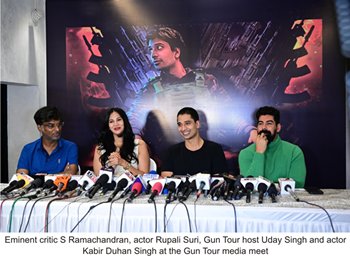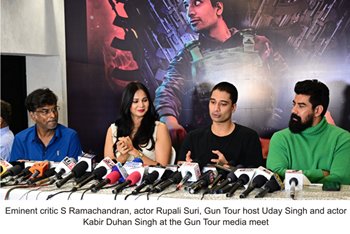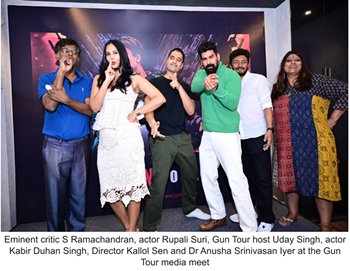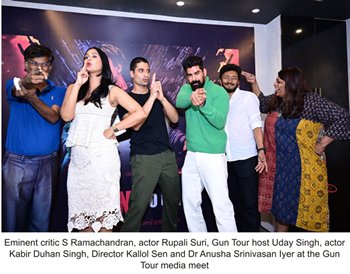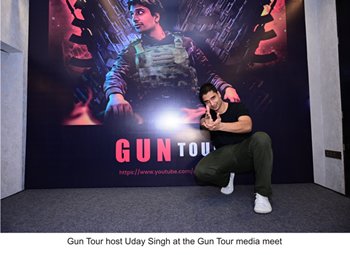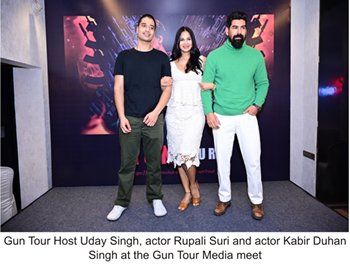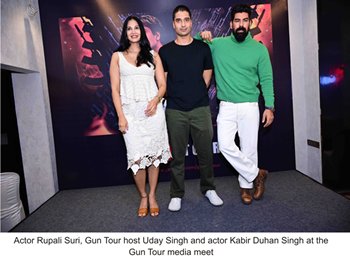 Uday Singh's Gun Tour Blazes Into India