The bays of Mumbai are all set to welcome the panache of 50+ Art Galleries and 550+ Independent Artists at the Nehru Centre in Worli as India Art Festival brings its 11th city edition from January 19 to 22.
India – a country with rich cultural heritage and artistic tradition has been appreciated globally for the diverse and rich contribution to the art industry worldwide. But not all of her artists could establish themselves due to the lack of professional platforms available. To bridge this gap and facilitate artistic growth; India Art Festival has been democratising art viewing and buying since nearly a decade with its various endeavours and Art Fairs across Mumbai, Delhi, and Bengaluru.
The upcoming edition of India Art Festival is a fresh breeze of air that presents the buyer with a choice of over 5500+ artworks along different themes, styles, and mediums of art. The advent of this 4-day art festival commences with the Inauguration on Jan 19th at 11:30 am followed by a VIP Preview till 8.00 in the evening. The next three days from Jan 20th to 22nd are open for public viewing and buying. With Free Entry on all four days, the organisers invite art enthusiasts and connoisseurs from all walks of life to view, buy and appreciate the unique creations of the participating artists and art galleries.
With an experience more than a decade of organising successful Art Fairs, India Art Festival Director, Rajendra along with his team gives voice to the many artists – eminent, experienced, and emerging in displaying their artistic talent to the world. In his words, "Art instills a different energy to those who engage with it. Both the artist and the collector are touched by the captivating prowess of Art that impacts them on a deeper level. But, with each individualistic expression and choice, it becomes a daunting task to explore and find the right connection where both the artist and the buyer feel fulfilled. India Art Festival strives to offer this opportunity by bringing a plethora of artists, each with its distinctive style that is ready to take on the spaces of Millennials and Gen-Z alike".
India Art Festival does not limit itself to any preconceived notions about art and one may find in here the rare gems from the contemporary masters to the raw talent of the emerging and new-age artists. With diverse themes, art styles and art forms you can get your hands on abstracts, landscapes, figurative art, florals and spiritual thematic fusions, folk art forms and sculptures to modern, contemporary art with a futuristic appeal. Art Galleries and Artists from Mumbai, New Delhi, Gurgaon, Singapore, Noida, Hyderabad, Bengaluru, and other parts of the country can be seen across the 150+ booths.
The IAF Director Rajendra further adds, "What sets this year apart from the last twelve years is the fact that this year the fair gets bigger in all aspects. From the number of participating galleries both Indian and International to independent artists, the selection and curation has levelled up. Every year, we see a remarkable rise in the number of artworks being sold and this year I believe will surpass the records of previous years owing to the cutting-edge art pieces and styles that can be witnessed in this edition. The first of 2023, India Art Festival Mumbai edition is bringing together art lovers, collectors, and artists from the diaspora across the globe and the country in its entirety".
The huge exhibition hall at the ground floor of the Nehru Centre is occupied with major and mid-level art galleries. This year, Gnani Arts from Singapore is returning with a fresh set of talented artists after its last successful stint at the India Art Festival. Bringing at the forefront the modern-day masters is Pastel Tale gallery that houses Ashok Bhowmick, DVS Krishna, Gurmeet Marwah, Haren Thakur, Kishore Sahu, Manoj Darekar, Prabhu Horsoor and Roy K John. Gallery Pioneer gets the best of the best on the walls with artists like Jogen Chowdhary, Thota Vaikuntam, Sakti Burman, Lalu Prasad Shaw, Manu Parekh, and the list continues. Not to miss another set of art talents with Eminent Gallery with a few names like Arzoo Bajaj, Himmat Shah, Jagannath Paul, Prithvi Soni, Sameer Mondal and others. Another interesting take this year is by Rabi Arts who are displaying the works by Atul Dodiya, Sanat Kar, Vasundhara Broota Tiwary, Jagannath Mahapatra, and others.
Next up on the alley you will find Umakant Kanade, Dinkar Jadhav, K G Subramanyan, Nidhi Bhatia, Om Swami, Prakash Joshi, Sanjay Soni, Siddharth Shingade, Sujata Achrekar and Vinita Dasgupta – few of today's well-established names with gallery Vision Art. The booths of thecurators.arts and Studio3 Art Gallery are a no miss section as they have a very interesting line-up of artists with HR Das, Kamar Alam, Nishant Dange, Amol Pawar,  Ashif Hossain, Ganesh Panda, Seema Kohli, Mohan Naik, Sudip Roy, Prasad Mane, Vivek Nimbolkar, Shampa Sircar Das and others. This year's participating galleries also include Gallery Grayscale, Gallery Artezevous and Gallerie Art Eterne with their modern contemporary collection.
Next up on the list are artist duos Shobitha Hariharan and Nalini Joshi represented by artists collective Serendipity Arts and Nikita Tater and Nidhi Choudhari by Anaki Studios. Gallery Sneha Arts and Artecious bring in a set of emerging artists who look promising with their distinctive style. This floor also gets you the opportunity to witness the works of artists like Tanisha Bakshi, Pankaj Bawdekar and Kaveta Sachdeva. Don't forget to catch up with Krishna Patel represented by Bink Amour Infini, Aarti Mandre by 16 Moons Art Studio, Minakshi Patil by Nitya Artist Center and Rahat Kazmi and Swetha Nagori represented by Rahat Arts and SpectrArt Gallery respectively.
India Art Festival has time and again proven that it is a one-stop solution in finding the art of all tastes and likings. So, if you are looking to catch up on art inspired by Gen-Z, do not miss out on the booth by Magnetic Art House. For carefully curated emotive artworks, visit Kalastrot. H Art Gallery stands out with striking bold use of colours that pop out to make a statement. If you are in here for detail-oriented works, go in for artworks by Uchaan Art Gallery. They make you feel you are a part of the artworks. Also, not to miss is the setup by Canvas Dreams Gallery that is bringing forth an artist trio this time. Gallery Rustgrey brings in a set of six emerging artists who seem to have already carved a name for themselves. To pick up some cutting-edge artworks, spend some time at the Bombay Art Society's booth. If you are on the outlook for realistic artwork, look no further than the ArteHut Gallery booth. Also showcasing are Gallery ArtVista, Rhythm Art, Ajala Foundation, and Charvi Gallery with different themes ranging from modern, traditional, and spiritual art.
If you are seeking some folk or tribal art that is connected to the roots of India, then you have Gallery Art Nouveau and Gallery OPS giving you a special insight into Gond, Bhil, Warli Art and Kerala Murals. Also, take note of a spiritual thematic fusion art by Labheshwar Diamond Gallery and check out the unique approach by Teleperformance Sponsored Artists. Pick up works that emote the culture and tradition of Maharashtra by Shrirang Art Gallery. The Curators Gallery brings you a handpicked selection of the best modern Indian Art. Be ready to be captivated by the Pichhwai collections of Pichhwai by Beyond Square. For monochromatic charcoal collection, visit ArtDesh Foundation exhibiting the works of Gautam Patole.
As you move on to the second floor of the magnum Nehru Centre, be ready to be awestruck by the Artist Pavilion. This part of India Art Festival gives a chance to independent artists to showcase their creative genes while also becoming the platform for art collectors and buyers to directly initiate a dialogue with the emerging pool of artistic talents. Seascapes, landscapes, rural and urban scenarios, and abstracts are seen in abundance in the Artists Pavilion with names like Harshika Patki, Amar Hulgeri, Uma Krishnamoorthy, Anaya Jetha, Sharu Anjirbag and Chetna Airani. Also, witness the beauty of abstracted landscapes by Sunil & Swati Kale.
Bringing in the mix of modern, contemporary art that is picked by many private buyers and representatives of the hospitality sector to deck up their walls is by artists like Rajesh Kedare, Prachi Parekh, Kanchan Mahante, Ria Das, Anupama Thakoor, Namrata Bagwe-Salian, Asha Shetty, Anisha Gupta, Agastya Kar, Sonal Nadkarni, Madhuri Patwari, Mohan Udgiri, Ramalingam Muthukrishnan, Annarapu Narender, Lakshmikant Gupta, A G Nellagi, Swati Goel, Rashmi Pote, Nandini Bajekal, Prashant Hirlekar, Goojan Jain, Janhavi Bhide, Pavani Nagpal, Jayati Dana and Uttara Samant. Also, not to miss on the list are abstract artworks by artists Reena Naik, Geetu Kalani, Neha Jhunjhunwala, Shraddha Shah, Shashwati Devsharma, BBG Tilak and Bhavna Seth.
Artists like Shivani Banerjee, Antara Srivastva, Archana Mehta, Priti Mahashabde and Vasanti Gokani have a collection of spiritually inclined themes that radiate an aura of their own. Also, you can lay your hands on sculptures by Sonali Maitra Paul, Ishwar Shetty, and Rohan Sonavane. The hottest trending Resin Art can be found by Ashwini Gore and Shyama Nadimpalli. Also, witness alcohol ink creations by Anuja Aggarwal and Anju Pal. Madhavi Bhaskar have come up with a display of her wildlife series which is a must visit for animal lovers.
The ones that are seeking the evergreen monochromatic black and white works, should check out Milind Varangoankar for his pen and acrylic works and Pinky Gangar for a unique approach to black and white using acrylics. As you enter this area, displayed on the forefront are the magnanimous, hyper realistic works in Charcoal and Graphite by artist Om Thadkar. Along the same lines, are works by artist Praveena Parepalli that are inspired by life in the wild. Her works standout with a gold inlay against the greys of charcoal.
Also, in here you will find the collections of works by artists and curators like Erum Khan, Pooja Agarwal, Falgunni Shah and Shweta Agarwal. A few names that have stood out among the Artist Pavilion are artists like Kanishka Mehra who does thread and nail art; artist Zehra Hussain Chughtai with a unique approach to stylised modern Mughal art, Lomita Nanda who is showcasing Mandala Art infused with Sacred Geometry, Karishma Mehta and Sudha Adarsh with her distinctive Relief Artwork.
With success year after year, India Art Festival stood the test of time in establishing a name for itself as India's leading Contemporary Art Fair. It adds to the trust of art buyers and collectors by bringing up the freshest faces alongside the talented masters. With this, it provides a non-disputable platform to art galleries as well as artists of all genres to come forward and carve a name for themselves. If you are an art enthusiast, this four-day Art Festival is an event you cannot miss.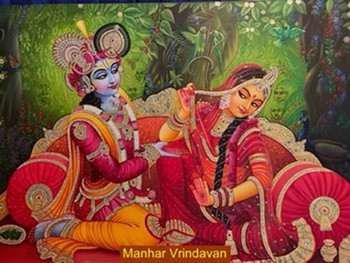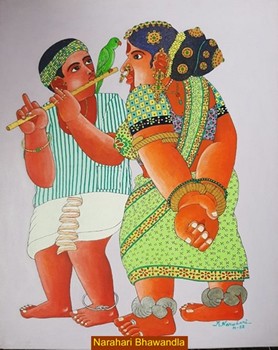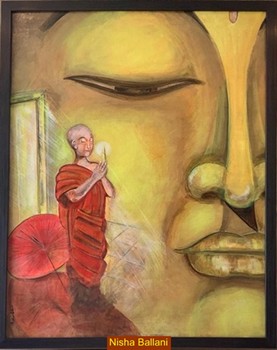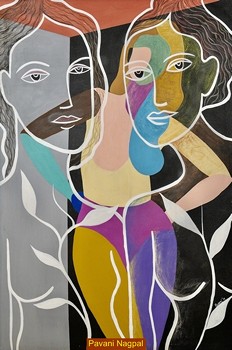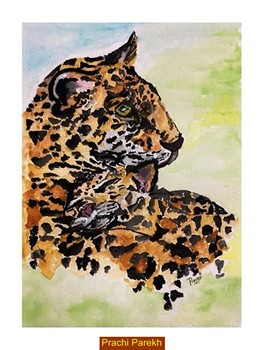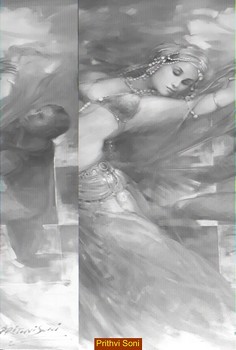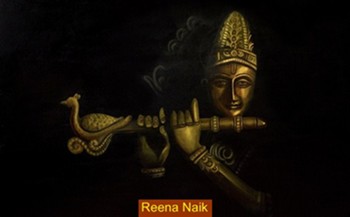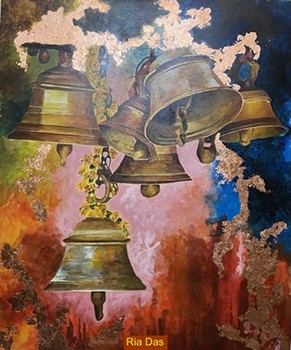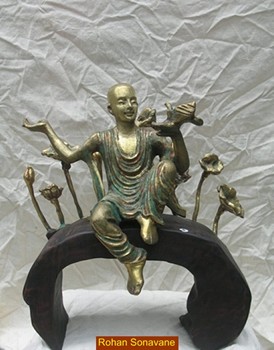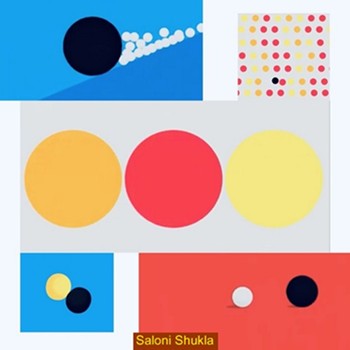 India's Most Awaited Contemporary Art Fair – India Art Festival Is Back In Town