"A film festival needs to be ethical and impartial, and that is exactly what Bollywood International Film Festival strives to be," said Bollywood International Film Festival (BIFF) founder-chairperson Pratibha Sharma and actor-director Yashpal Sharma at the media meet of the film festival.
Of the 200 plus entries received by the Bollywood International Film Festival, the best were chosen by an eminent team of international filmmakers. The select films from the chosen ones will be on view for audiences at Carnival Cinemas Mumbai from December 17-18.
The festival will also showcase a special screening of Yashpal Sharma's Dada Lakhmi, the Haryanvi film that has won more than 68 awards globally and has been running to packed houses for over six weeks.
While the eminent jury comprises of Ashok Rane, Amit Rai, Sandeep Sharma, French actress Marine Borbo and Tauqeer Ahmed from Bangladesh, the BIFF members Monika Davar, Minaxi Singh, Dalbir Singh, Sameer Chowdhary, Tabassum Jahan, Alpana Suhasini, Sunil Bainiwal, Vishal Sharma and Tapan Patani were present along with Dr Anusha Srinivasan Iyer.
"Our aim is to introduce people to quality cinema, whether it be feature film, short film, mobile film or a documentary." Films from the US, Afghanistan, Iran and many European countries will be a part of this festival that also boasts of masterclasses for industry aspirants.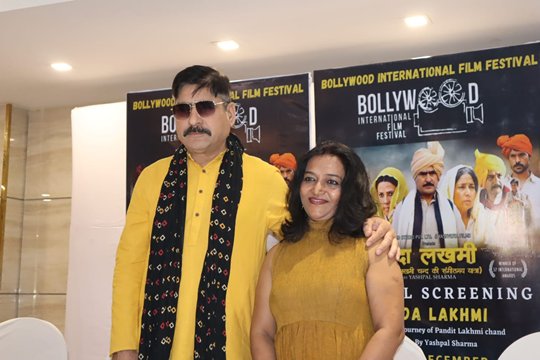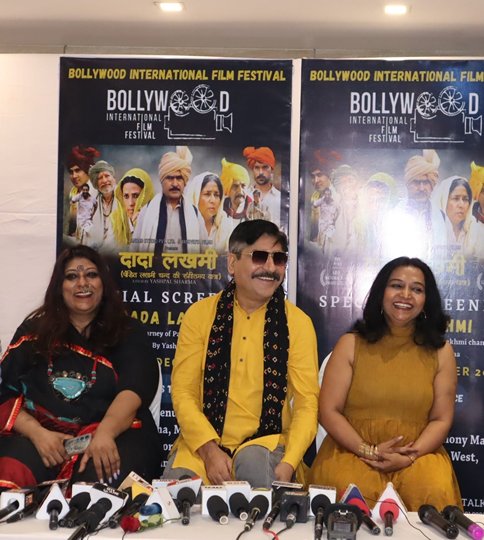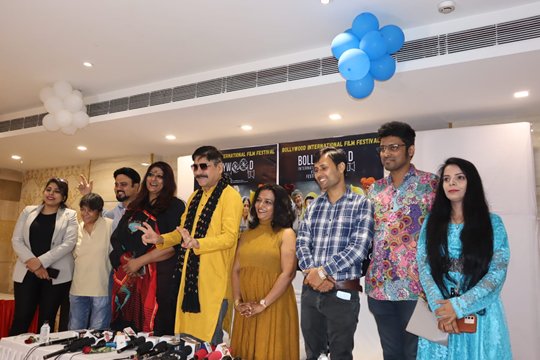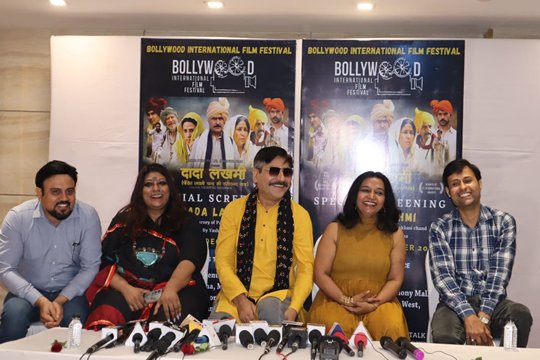 Yashpal Sharma-Pratibha Sharma Launch Third Bollywood International Film Festival (BIFF) With Presscon At Carnival Cinemas