From: 5th to 10th December 2022
"Explorations"
An Exhibition of Paintings by Well-known Contemporary artist Dr. Abdul Salam Khan
Venue: 
Kamalnayan Bajaj Art Gallery
Bajaj Bhavan, 226, Nariman Point, Mumbai 400 021
Timing: 11am to 7pm
Contact: +91 81302 13839, +91 94371 04486
Beauty of Nature
A well known contemporary artist Dr. Abdul Salam Khan will display his recent innovative work on Beauty of Nature and its myriad facets in a solo art exhibition at Kamalnayan Bajaj Art Gallery, Bajaj Bhavan, Nariman Point, Mumbai 400021 from 5th to 10th December, 2022 between 11 am. To 7 pm. It will showcase his work in Acrylic colours and mixed medium on canvas to depict the eternal and omnipresent beauty of Nature and the myriad facets thereof in the form of paintings made by him in his unique style through artistic and aesthetic amalgamation of impressionism and realism in the relevant perspectives of visual arts.
Dr. Abdul Salam Khan hails from Odisha. He is a gold medallist in Drawing and Painting and has done M.A. in visual arts followed by M. Phil and Ph.D. in visual fine arts. He has showcased his work in more than 15 solo and 150 group art exhibitions in physical and virtual (on-line) platforms across the world. He has attended more than 18 national and international art camps and presented 9 papers in national and international conferences. He has also published more than 26 research papers in various journals and has attended more than 150 Academic conferences, workshops, seminars, webinars and faculty development programs. He is a proud recipient of more than 50 prestigious awards and honours such as Junior Fellowship from Ministry of Culture, Govt. of India in visual arts, Junior & Senior Fellowship from Ministry of Minorities, Govt. of India, Lalit Kala Akademy Award by Odisha State and many more. His works have been widely appreciated by the art world and are in proud collection of several art collectors of national and international reputation  worldwide.
His present series reveals distinct elements of surrealism without losing their realistic appealing. He is passionate about portraying the formation of nature and its myriad portraits in vivid seasons and evolves from form to formless. His works depict the sublime beauty of creator through dramatic effects of lights and vivid colours alongwith dazzling of colour tones, multiple layering,  granular textural surface impasto technique as well as prominent and bold calligraphic strokes at strategic arena. Other key elements are the evanescent aspects of landscapes with innovative use of air, light and colour rather than other aspects. Tactile textures and colour perspective being the integral part of his paintings, the works exemplify the nuances of minimalist approach along with the polyphonic sounds and essence of nature via the colour perspectives. The subtle luminosity, reflections, shadows and other related interactive movements and ingredients occupy a prominent place in his work. An optimistic approach and use of apt colours such as Sap green, Flake white, cadmium Yellow, Vermillion Red, Crimson Red, Cobalt Blue, Emerald Green, Turquoise Blue and many more have added unique dimension and visual perspective to his innovative work. His brush strokes are incredibly simple and maintain the same level of spontaneity and energy throughout the work. His individual style is a Key to his identity as an innovative and creative artist. He uses his canvasses and his work in the most innovative style to bring about transformative changes in the society via relevant messages.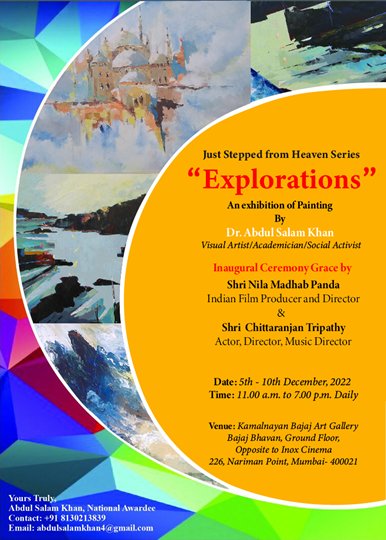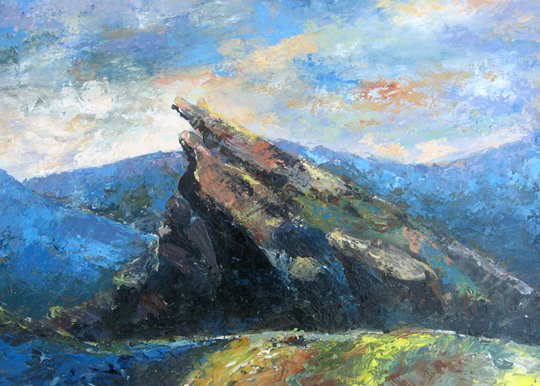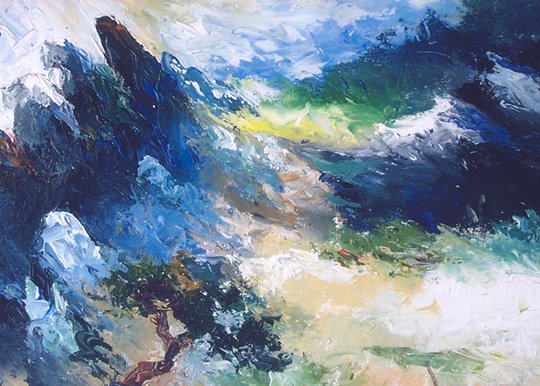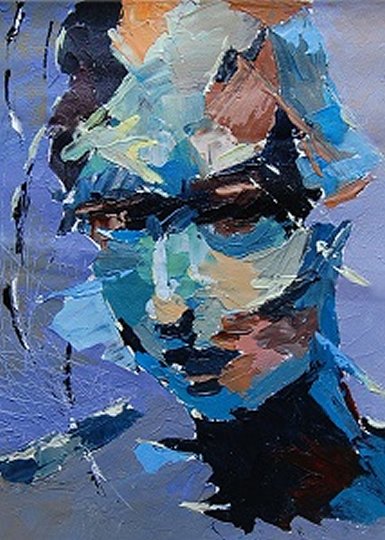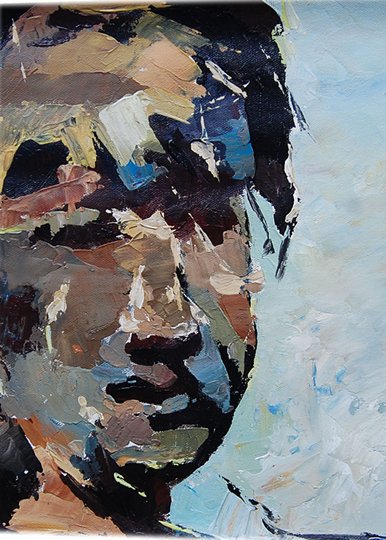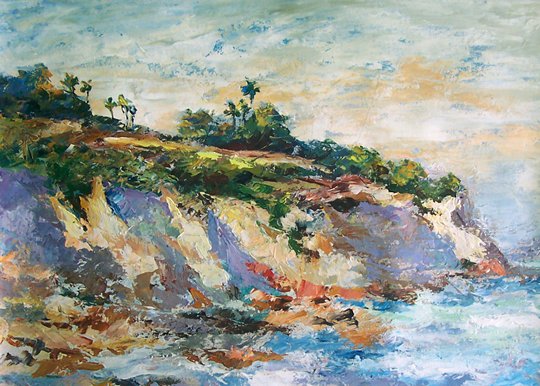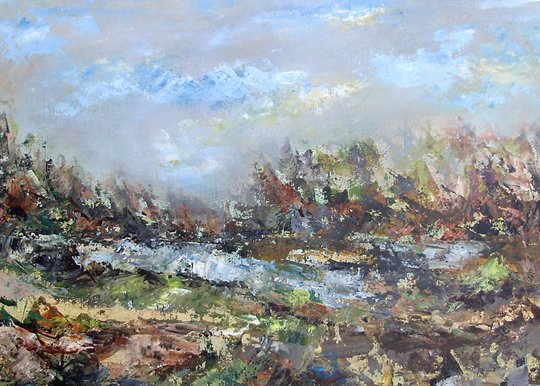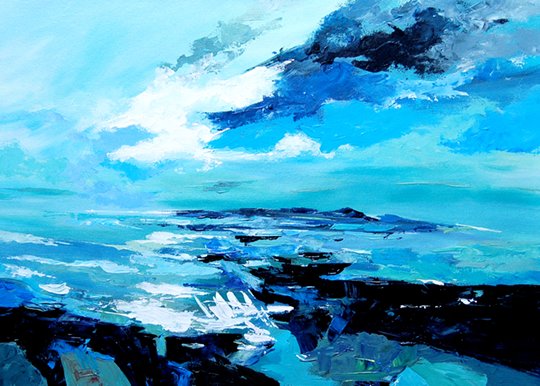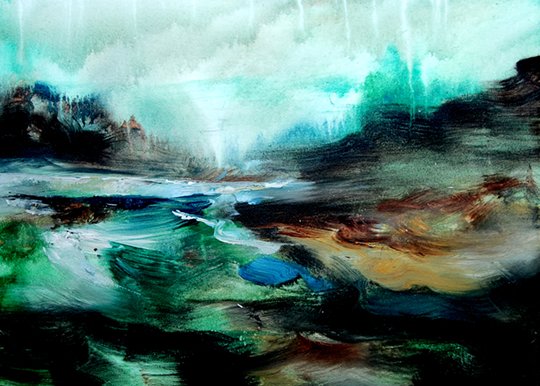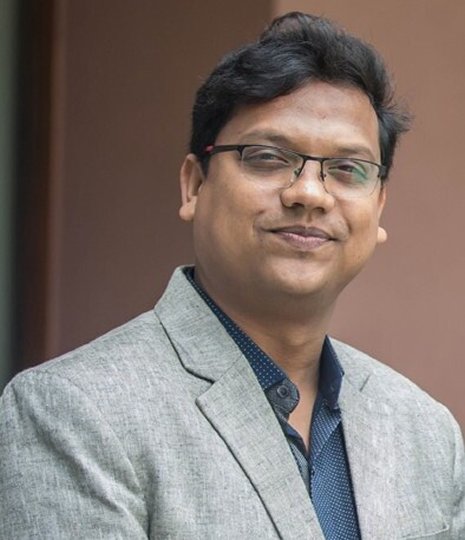 EXPLORATIONS Paintings Exhibition By Artist Dr Abdul Salam Khan In Kamalnayan Bajan Art Gallery