Noida: It is a historical day as once again we have been able to create another First ever Irish Film Festival of India along with the opening of 115th Batch of Asian Academy of Film and Television. This new IFFI in New Delhi has already created super vibes in the creative circle," said Sandeep Marwah President of Marwah Studios at the opening of Irish Film Festival at Noida Film City.
"I am thankful to Sandeep Marwah ICMEI and Indo Ireland Film and Cultural Forum for organizing first ever Irish Film Festival of India. The new chapter has begun in the friendship of India and Ireland. This must continue and we would like to make it an annual event now onwards," said H.E. Brendan Ward Ambassador of Ireland to India in the capacity of Chief Guest of this glamorous show.
What an excellent idea to have festival of Irish Films. We had teachers from Ireland in our schools and colleges, including in churches years back. The two countries had a similar fight against a common adversary and there were many ties between the respective independence movements in the two countries. Many of the provisions of the constitution of India were drawn from their Irish counterpart, the constitution of Ireland. Cinema brings very strong cultural ties," said Stuti Kacker former Secretary Government of India and Now Chancellor of University.
Overwhelmed with the huge turnover and house full audience Siraj Zaidi Actor Producer specially flown from Dublin said," Dream Come Ture- I have been planning to have festival of Irish Films from last twelve years, since I started festival of Indian Films in Dublin, Ireland. I am indebted to Marwah Studios to take up this event. Best of four films are here to bring two countries together through art and culture,".
The first IFFI festival (Irish Film Festival of India) in Noida is unexpectedly very vibrant and energetic. The films are marvelous. I have been to Ireland few times, we are very close to the culture of Ireland. We have a very long relationship with the people of Ireland," added Atul Tiwari renowned Script writer and actor from Mumbai.
I had the pleasure to be in Ireland two three times and I have always been impressed by the films and culture of Ireland. Now this festival has opened many gates of relationships with Ireland," expressed Nilesh Malhotra Producer, Director, actor from Mumbai.
A scholarship of AAFT Asian Academy of Film and Television was presented to Irish Ambassador H.E. Brendan Ward on this occasion. Sandeep Marwah also presented Life Membership of International Film and Television Club to the dignities. An exhibition of paintings by Tanisha Bakshi was another attraction. The event was supported by Indo Ireland Film and Cultural Forum, International Chamber of Media and Entertainment Industry and World Peace Development and Research Foundation.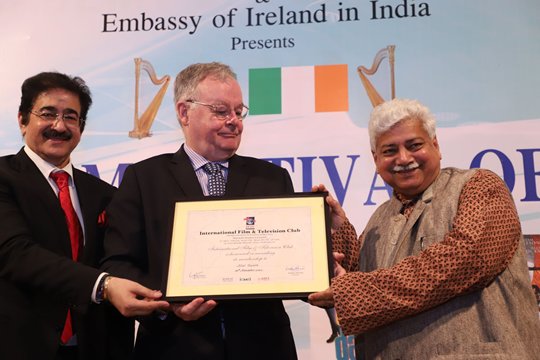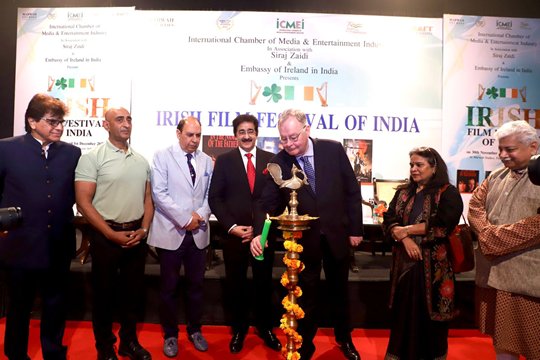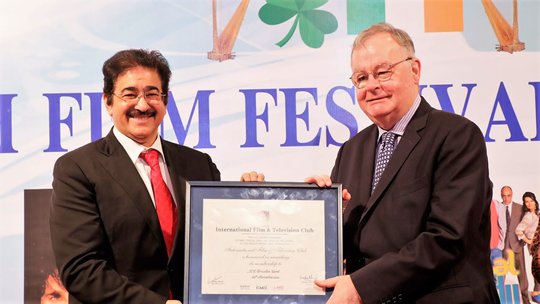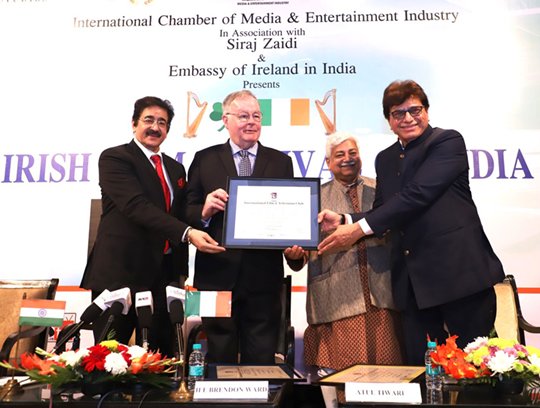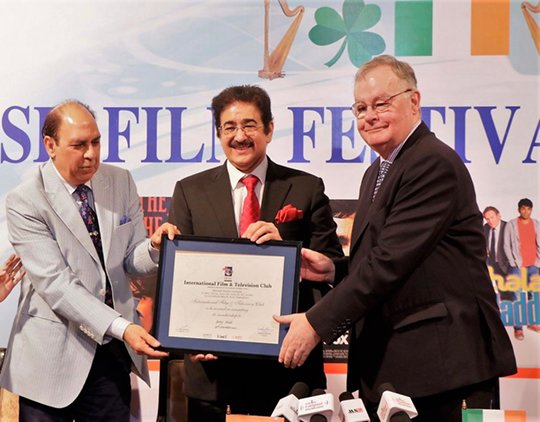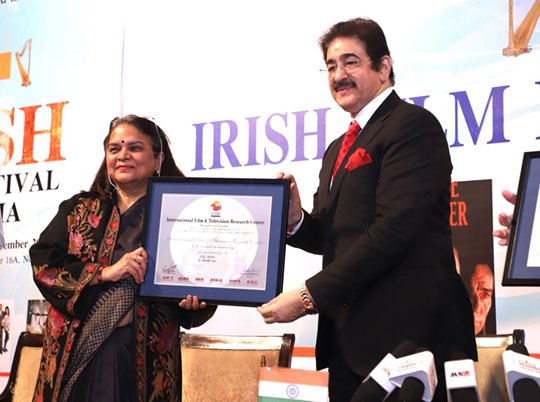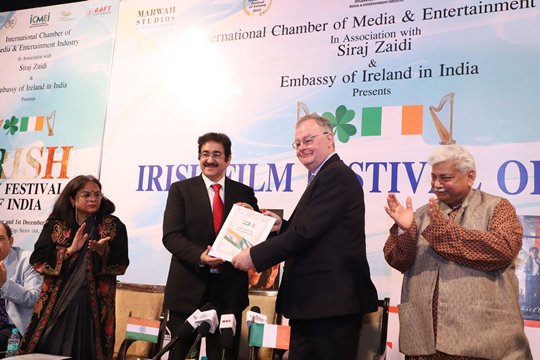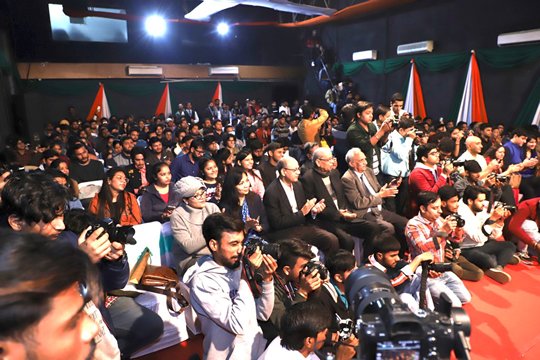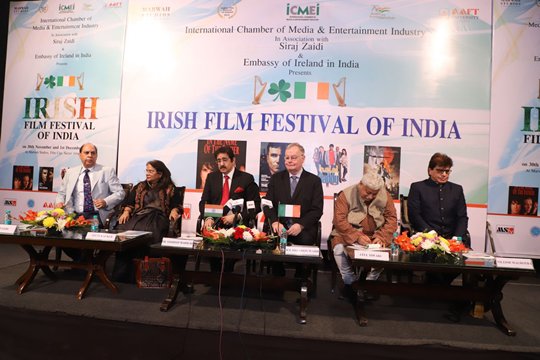 First Irish Film Festival of India Saw The Light of the Day at AAFT