Sangram Singh-Payal Rohatgi win Best Real Life Power Couple, Karanvir  Bohra-Poonam Pandey win Best On-Screen Power Couple, Donal Bisht win Best OTT actress, Gulki Joshi win Best Television Actress!  A  Teenage son inspires his 47-year-old school bus driver Tejal Saraiya Shah to win the Perfect Woman pageant!
She was a school van driver and struggled to educate her son and gave him a good life. But it was the most amazing moment of her life when Tejal Sariya Shah, inspired by her teenage son Kushagra walked her way to win the Perfect Woman Pageant.
The Bright Perfect Mrs India 2022 Season 5 Presented by Yogesh Lakhani CMD Bright Outdoors, title Winner Shilpa Kamble is an education counsellor, Runner Dipali More is a social worker, And Tamanna Shaikh is a teacher in a government school.
This marked Dr Khooshi Gurubhai, Gurubhai Thakkar and Dr Geet S Thakkar's inclusive pageant, celebrities thronged the 7th Perfect Achievers Awards Diamond held alongside the Pageant.
Sangram Singh looked dapper with a radiant Payal Rohatgi alongside him as they walked off with the Perfect Achiever Power Couple's Award.
Bharati K Dubey – Best Entertainment Journalist (Print),   Usha Malasi  the Best Editor – Journalist, Radio, Noopur Mavchy — Special correspondent, Aaj Tak won Best Journalist  — Entertainment (Television), and S Ramachandran – A veteran journalist, and film critic won The Lifetime Achievement Award. Jeeturaaj, Radio Mirchi won the wells Deserved RJ of The Decade Award, Rudrani Chattoraj of Zoom bagged the Iconic Versatile Journalist Award,  Debarati Bhattacharya won the Best Journalist — Bengali, Pooja Samant, and Best Journalist — Marathi awards respectively.
Karanvir Bohra and Poonam Pandey whose sizzling chemistry in Rising India Music is the talk of town won the Best On-Screen Power Couple Award. The Rising Indie Music was represented by Karan Patel, Rupali Mangle, Vipin Medhekar, Giri G and OK Shravan.
Amit Behl won the Iconic Versatile Actor, Debaditya Bandyopadhyay, the Forerunner of Indian Cinema for the first global commercial film on Everest titled Mission Everest, Sushil Pandey won Best Actor In A Negative Role for Mukhbir while Aslam Khan received the Best Music Video Director Award.
Aarti Nagpal won the Best Actor-Social Activist Award, Ria Wahi, Best Nutritionist while Saana Suri won the Fresh Face of The Year award, Nehha Gannatra of  Guiding Lights won the Best Tarot Expert, actor Donal Bisht bagged the Best  Style Icon, Avantika Sinha – Emerging Woman Entrepreneur,  Gulki Joshi the Best Television Actress for Madam Sir, Delnaaz Irani the Most Versatile Actress, Aryavart  Mishra was adjudged Most Talented Child Artist, Ojas Rajani won the Best Celebrity Makeup Artist award, Pooja Mishra for her Web show " Abhi Toh Party Shuru Hui Hai", Moni Gaikwad as Social Activist, Rekha Nahar won the Woman of Strength Award respectively, dancer and Choreographer Kimaya More performed on classical dance.
Advocate  Abhaya Sonawane (Maharashtra General Secretary) RPI Athawale, Usha Ramule (Mumbai President) RPI Athawale, Vandana Mehta (Mumbai General Secretary) RPI Athawale, Dr Mudasir (Chief Guest), Tinu  (Arvind Shah), Nikhil Vora, Manoj Shivdasani, Wasim Shaikh, Prithviraj Mhaske, Gayatri (G Mantra) Sound Bath, Ojas Rajani, Nisrin Porbandarwala (Jury), Rekha Nahar (Mentor),  Ria Wahi (Nutritionist), Ashwin Singh (RFit India), Mukkaram Gehlot, Danish Nathani, S M Khan (BJP) National, Arif Hussain, Pooja Mishra, Shabina Shaikh — Banker And Perfect Woman Winner 2021 Season 4, Rashmi Dubey Singer And  First Runner Perfect Mrs India 2021 Season 4, Rajkhee Rajadhyaksha Jury  And Winner Of Perfect Mrs India 2021, Abhishek Sharma (India News), Mona Gaikwad (Social Activist And Fashion Designer), Ayesha Shaikh (Selfie Queen), Adv Deepak Gaikwad, Suhas Gaikwad.Gifting Partners Sugar Cosmetics, Love Organically, Vedas Exports, Fix Derma, PLIX, PDF, FashMAA Beauty, Gmantra  Former ACP Kiran Kale, Montu among others graced the event. All-in-all, eventful moments indeed. And one that the attendees will both relieve even in the times to come.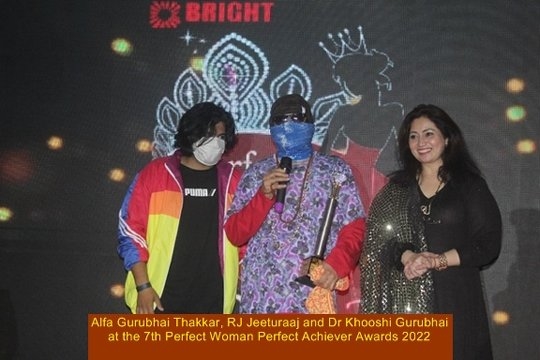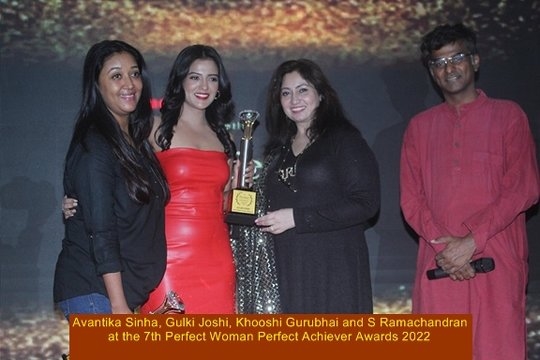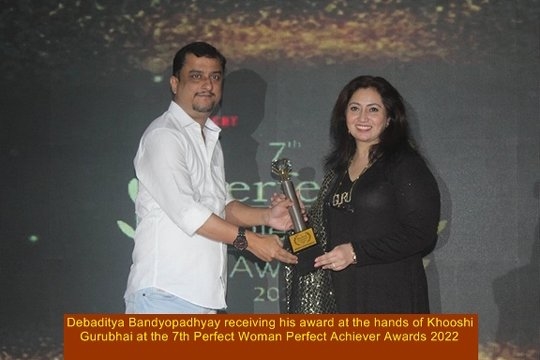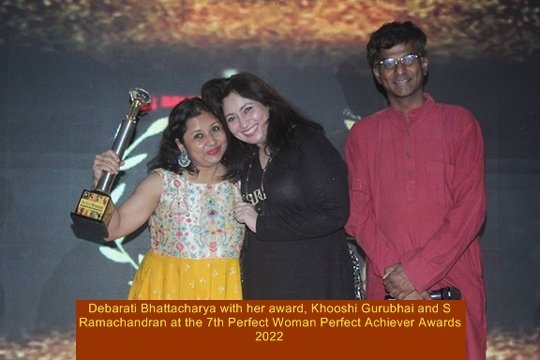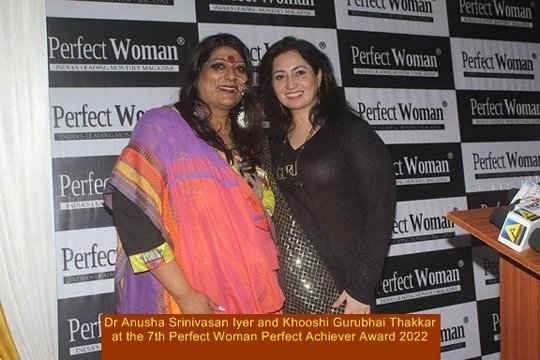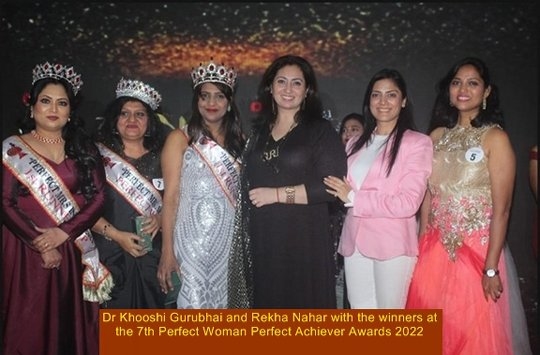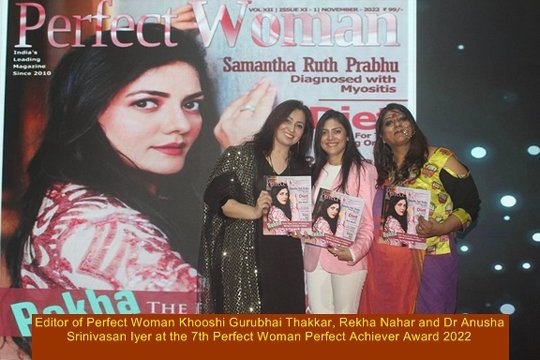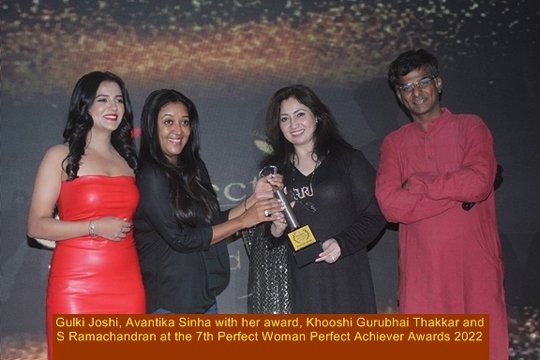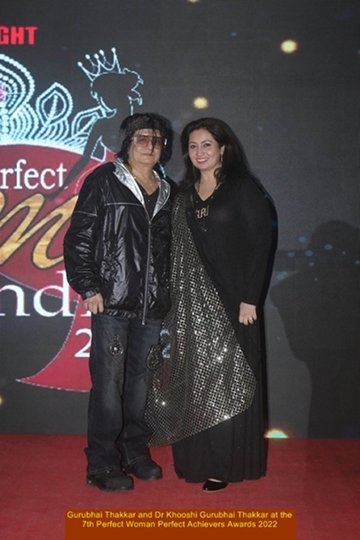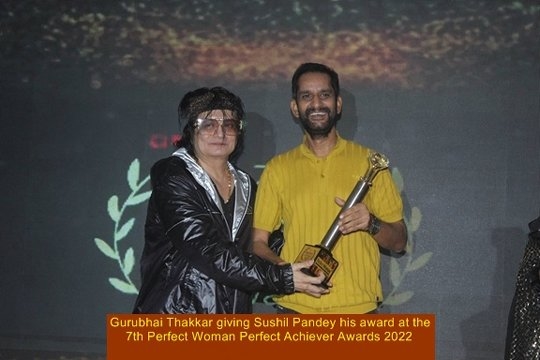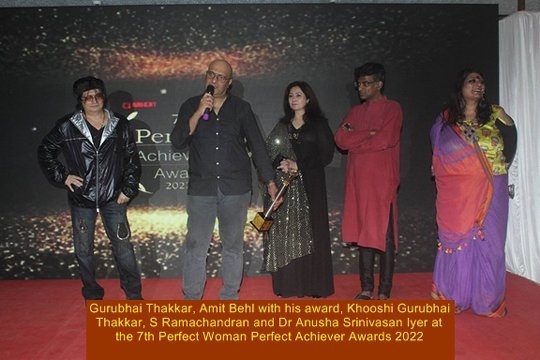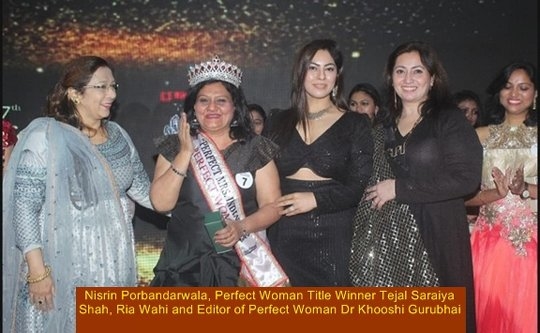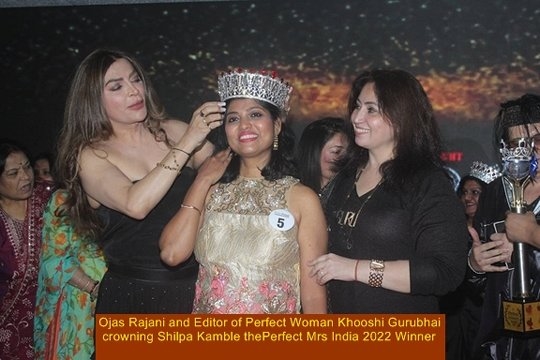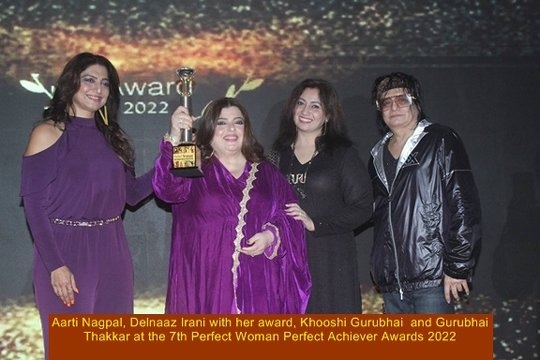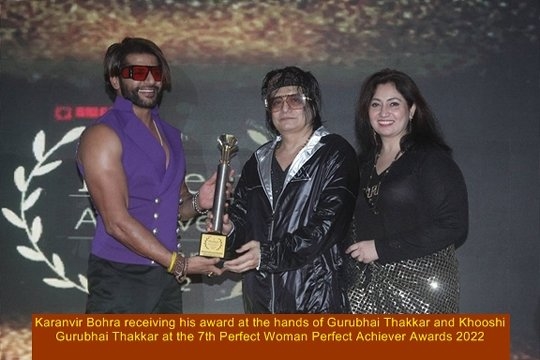 Perfect Achievers Awards Diamond 2022 sees best of talents win!