This Children's Day, Karan Gupta Education Foundation and Make A Wish Foundation, supported by Make Earth Green Again MEGA Foundation and Sion Hospital Pediatric ward, helped grant the wishes of 201 critically and terminally ill children at the Sion Hospital Auditorium.
It was a beautiful moment when each child looked back at life with renewed energy when their wish was granted.
From television sets to scooters to jeeps to tabs and mobile phones and doll and kitchen sets, the children expressed their wishes to turn doctors to engineers with radiating smiles that lit up the  Auditorium.
Besides Karan Gupta and Deepak S Bhatia, actors Boman Irani and Sangram Singh motivated the children with their  beautiful words and smiles.
Boman's jaadu ki jhappi made a huge difference as did Sangram Singh's simplicity.
The motive was simple. To transform the lives and fulfill the wishes and be entertained by a clown, a magician and sing and dance.
Besides Boman Irani, Sangram Singh, Dr. Anusha Srinivasan Iyer, Riddhi Modi, Kalpana Loonkar and Nitish Shah were present alongside Karan Gupta and Deepak S Bhatia.
Boman Irani felt that his wish was granted by being here. "My wish is granted today " he said.
"Medicines are there. And then there is hope. Doctors believe that once the wish is granted, the hopes of the children double. This gift is much more than just a cycle or a game. It is much more bigger than that. It is hope that the treatment will work," he said emotionally. "I feel like a child everytime I am on stage. And children are much wiser than us. We should all bring out the child in us," he said.
Added Sangram Singh, "There are four ways to be strong. Eat less than what you desire, drink double the water than food, exercise the best you can and laugh four times." The eager audience made the Commonwealth gold medallist wrestler repeat the formula twice.
"Every year more and more children miraculously recover from life threatening illnessess just by having their simple wishes granted. God bless them and let's pledge to transform one life at a time. Deep gratitude to our donors for supporting this cause," avered Karan Gupta who has been fulfilling wishes  for the last three years.
Here is looking forward to more such beautiful moments and fulfilment of such wishes.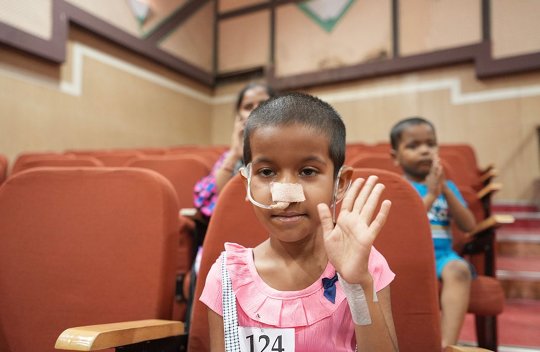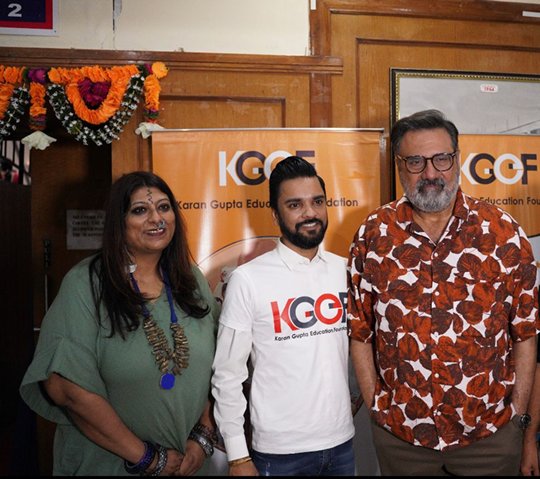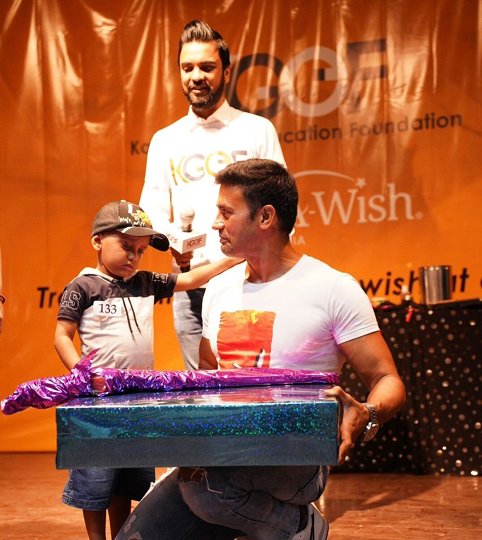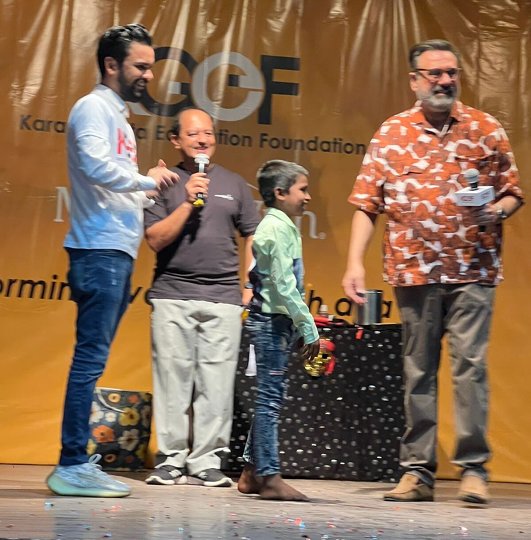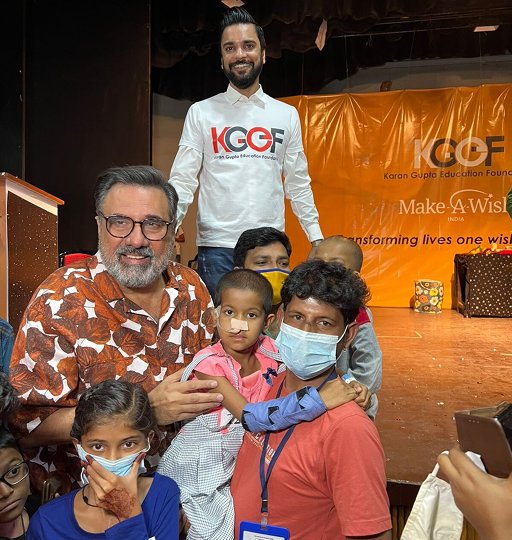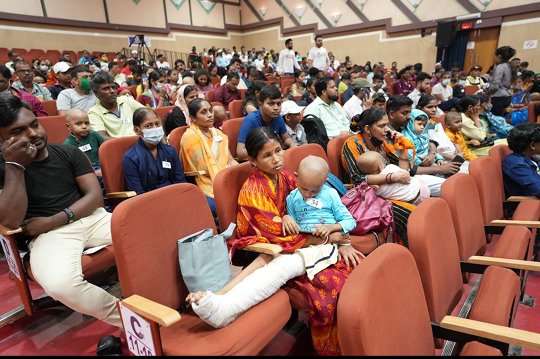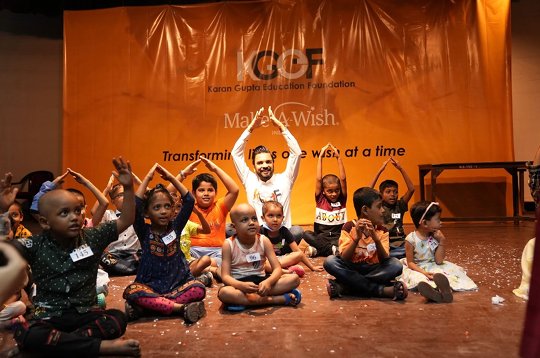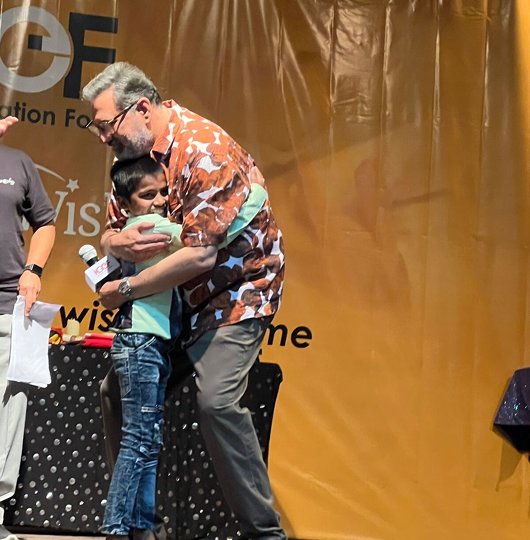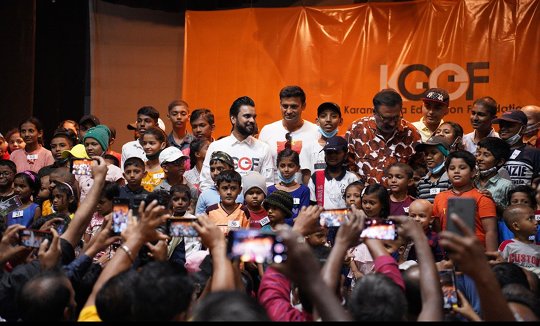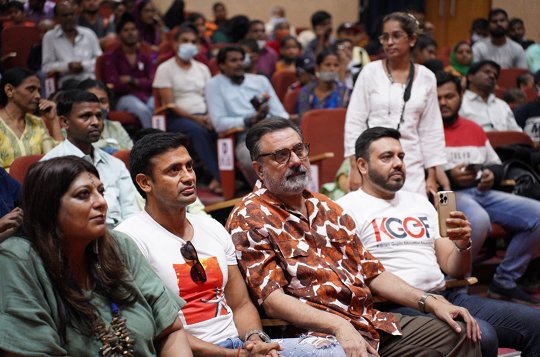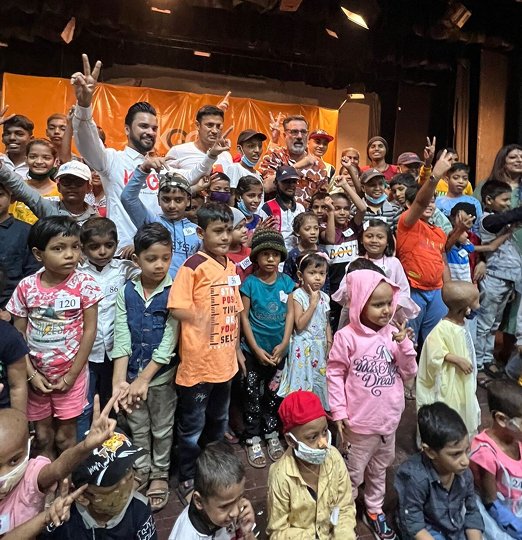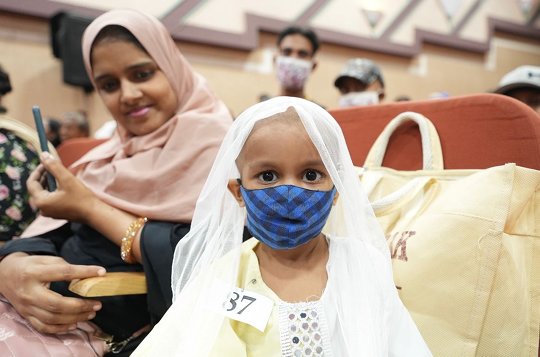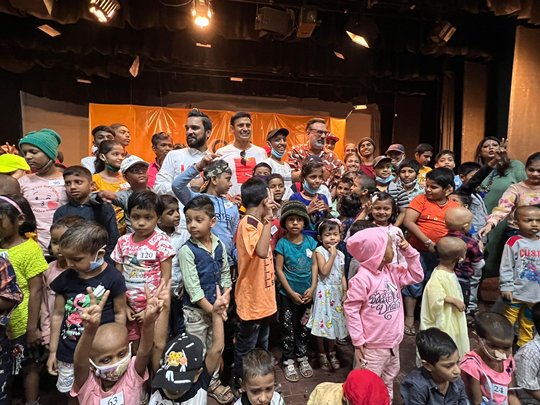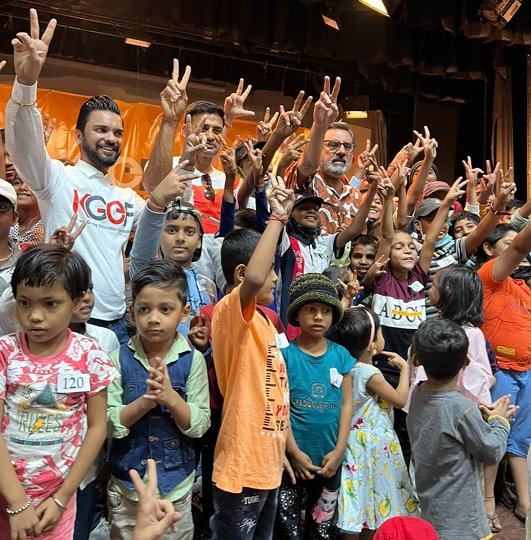 201 terminally ill children have their wishes granted, this Children's Day. Boman Irani, Sangram Singh, Dr. Karan Gupta, Deepak Bhatia, Dr. Anusha Srinivasan Iyer make it possible!