In today's hectic life, people do not have time to pay attention to their health. Because of this people are entangled in various diseases. Medicines, countless tests and high expenses make patients and their families worried. Doctors are said to be the form of God and have actually emerged as a messiah Dr. Swatantra Jain. The way of his treatment is different and very simple. He also treats serious diseases with natural homeopathy and natural things and teaches people the natural way to live a healthy and happy life.
Dr. Swatantra Jain believes in "reconnect with nature" and he also tells people to connect with nature. If you have diabetes, b. P., or you are suffering from any disease related to joint pain, liver, kidney, heart and want to cure it from the root or if the doctor has told you some kind of operation and you want to avoid it, then the solution is Natural homeopathic remedy invented by Dr. Swatantra Jain.
Many diseases are often eliminated by adopting yoga, exercise and diet as prescribed by Dr. Swatantra Jain.
Dr Swatantra Jain treats any kind of disease or pain from the root by natural homeopathy.
Dr. Swatantra Jain is a selfless doctor and also an inspirational and spiritual writer and discourser working for human welfare. Treatment of all kinds of diseases is being provided to the patient's family free of cost by Dr. Swatantra Jain's Muktiyan Trust to lakhs of people in India and abroad.
The natural homeopathic medicine suggested by him strengthens the immune system of the patient's body and makes it healthy and gets rid of the disease. Till now lakhs of patients have found relief from his treatment.
Dr. Swatantra Jain's plan is to spread the method of this natural homeopathy all over the world so that the treatment of the suffering patients can be possible with great ease.
Dr. Swatantra Jain, after obtaining an engineering degree,   Worked on various posts in M.P. Electricity Board and took premature retirement from higher post. He also earned the degree of Doctor of Medicine. 👆He has been doing selfless treatment, counseling and advice for the diseases and problems of all the patients and troubled people who come to him. He never considered medicine as a profession, but with the aim of serving humanity, he has been continuously converting the pain of patients into comfort.
Dr. Swatantra Jain is also the President of Indore city of International Human Rights Organization and also in the post of Vice President of Madhya Pradesh State. He has been doing incomparable public welfare work in the field of human rights. While holding the post of president and secretary of many religious and social organizations, he has carried forward the works of human service.
He is also a great motivational speaker and an inspirational writer.
Inspirational and spiritual books full of positive energy written by him have been working as a guide for the people. Dozens of his books, including Muktis and Mukti Shikhar, are a source of inspiration.
Through the natural homeopathy invented by Dr. Jain, his aim is very clear that the patient is free from any kind of trouble, disease and pain.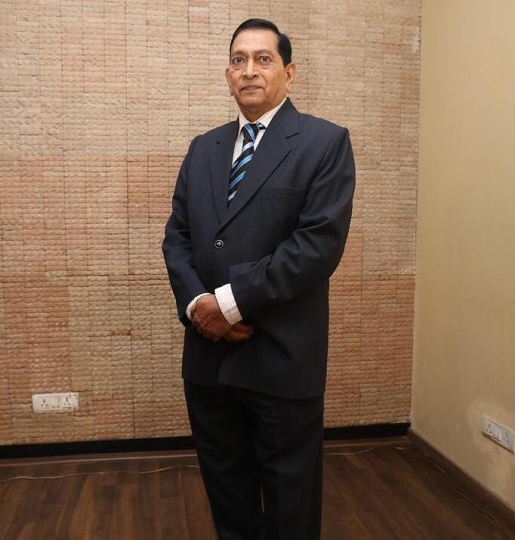 Great Visionary Dr Swatantra Jain Wants A World Free Of Hunger And Drug Through Reconnect With Nature