India and Gabon have enjoyed warm and friendly relations dating back to pre-independence era of Gabon. Gabon has supported India's candidature at various international forums. Visits from the Gabonese side to India have been regular. I am thankful to all those who have cooperated and helped us in building wonderful relations between the two countries," said Joséphine Patricia NTYAM-EHYA Charge d' Affaires of Embassy of Gabon to India on the celebration of 62nd Independence Day of Republic of Gabon at Hotel Maurya Welcome.
"We feel honoured in presenting this appreciation to Dr. Sandeep Marwah of Marwah Studios & International Chamber of Media and Entertainment Industry for his vast cooperation in building strong relation between people of Gabon and India. He is also the Chair for a very powerful body Indo Gabon Film and Cultural Forum created way back in 2016,"expressed Joséphine Patricia NTYAM-EHYA inviting Dr. Sandeep Marwah on stage to collect the award.
"I am touched by the gesture of Embassy of Gabon. This has enhanced my spirits to work more towards the promotion of India and Gabon relations. I congratulate Mrs Josephine Patricia NTYAM EHYA and the people of Gabon on 62nd Independence Day Celebration," said Dr. Marwah while receiving the award.
Sevala N Mude Joint Secretary Central & West Africa Ministry of External Affairs Government of India was the Chief Guest. Large number of Ambassadors, High Commissioners, Diplomats, officials from Government, Businessman, representatives of Social organizations, people from all the field of Art and Culture were present there.
The official function was followed by dance recital by renowned Kathak dancer Anuradha Sharma and artists from Gabon Annie Mba especially flown for the event. The program was conducted by Cultural Counsellor Serge Thierry MANDOUKOU OMBEGUE Embassy of Gabon.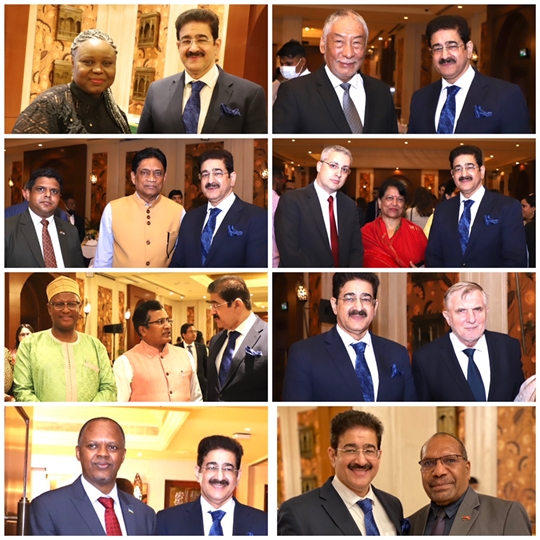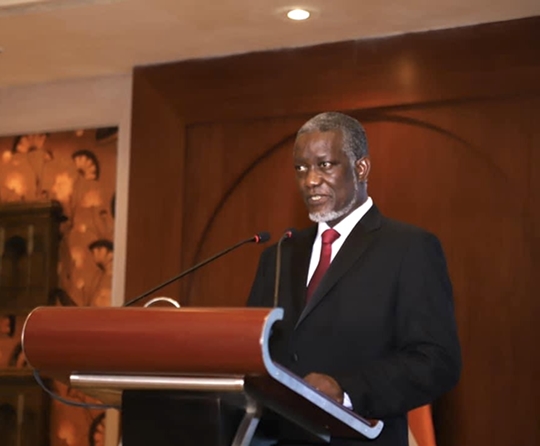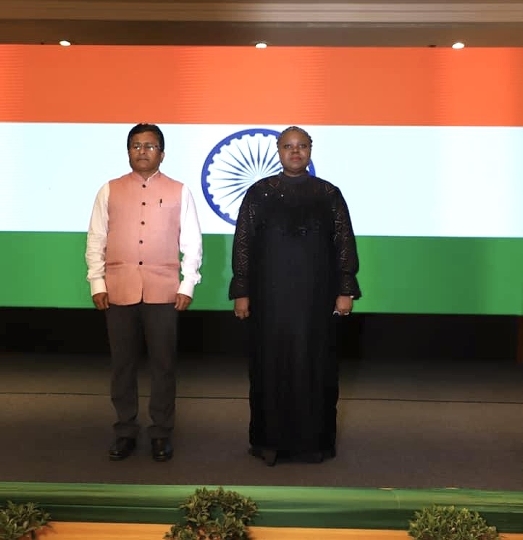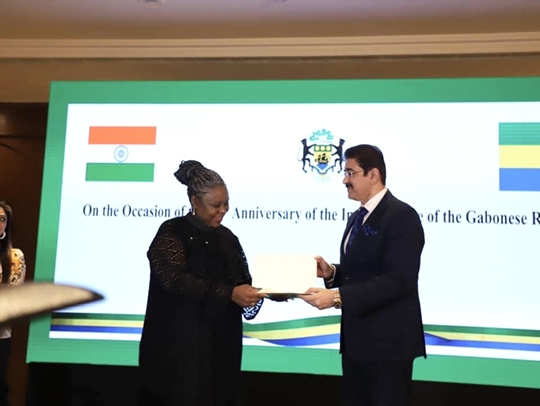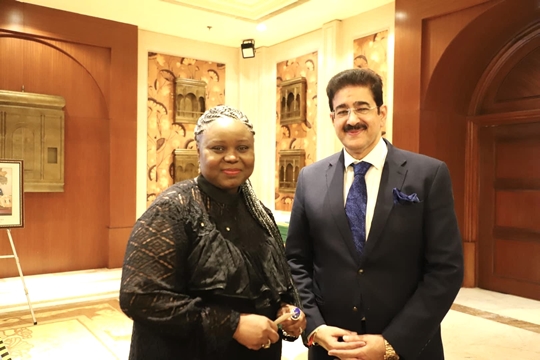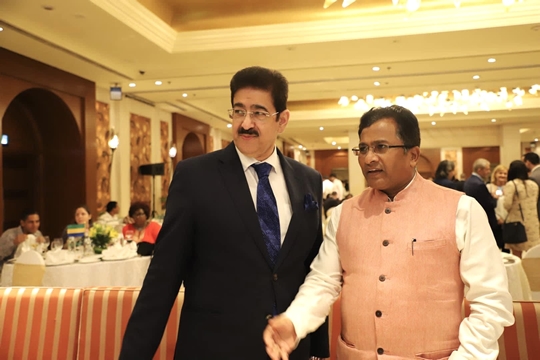 Gabon Honoured Sandeep Marwah on Independence Day