Arun Bakshi was present with Pankaj Berry at the song and trailer launch of the film. Arun Bakshi is not only a great actor but also a brilliant musician and singer. He has given hit songs in many Bollywood movies. Arun Bakshi, best known for songs like Aasman ko dharti pe lane wala chahiye, will now not only be seen as an actor in the film 48 Kos but also as a composer and singer for the film.
This Hindi film 48 Kos by writer, producer, director Rajinder Verma 'Yashbabu' is releasing on 8th July. Arun Bakshi, Pankaj Berry, Rajesh Babbar were also present when a song and trailer of Yash Babu's Hindi film "48 Kos" was launched in Mumbai. The trailer of the film is quite powerful and the song is composed and sung by Arun Bakshi, in which his performance is also worth watching.
The special thing is that Arun Bakshi records each of his songs in Lata Mangeshkar's studio. Where quality is also found and blessings are also received. Arun Bakshi has a small music team, his music programmer Dinesh Rahate has assisted him in this song.
Yash Babu says that there are many such characters in our literature which our younger generation may have forgotten. There are many such stories in the womb of our history which are still untold, relevant today.
His attempt is to take the name of Kurukshetra on the world stage through the Hindi feature film '48 Kos'. Rajinder Verma told in the context of the story that from childhood he was influenced by Mahabharata. He wanted to present these stories in front of the audience in a modern form. It took a year and a half for the story to come into its form.
Arun Bakshi says that this feature film will touch the hearts of the audience and make them think. Renowned actors Pankaj Berry, Anil Dhawan, Arun Bakshi, Sohit Soni, Anil Verma, Jagriti Thakur, Nalini Khatri, Yogita Paul, besides child actors Aarav Wadhwa, Garvit Khurana, Ritika Rai, Jai Ralhan have specially worked in this film. . Produced by Yashbabu Entertainment, '48 Kos' is releasing in theaters on July 8.
——-Ramakant Munde ( MUNDE MEDIA PR )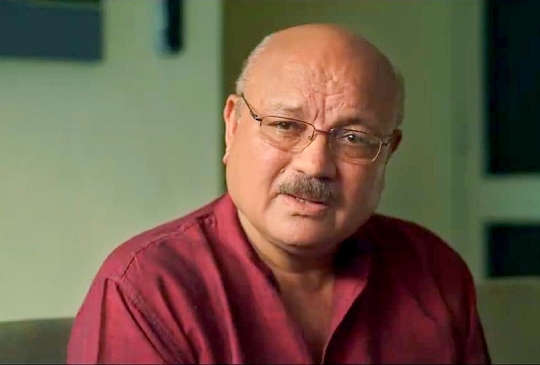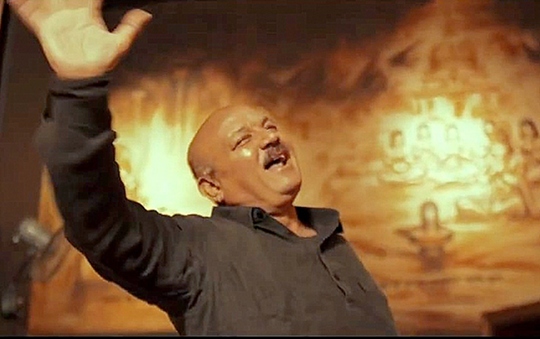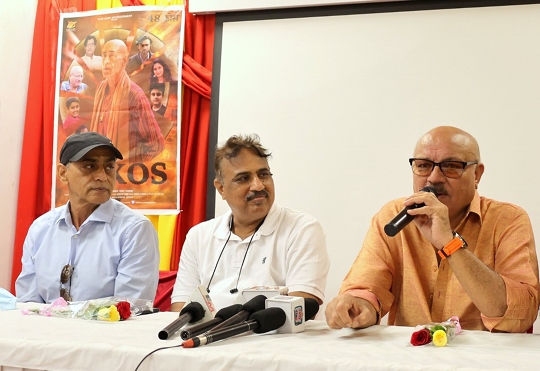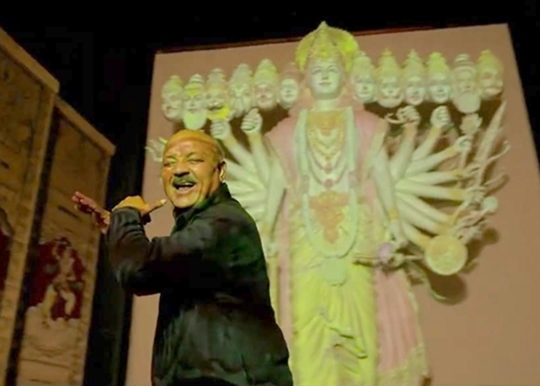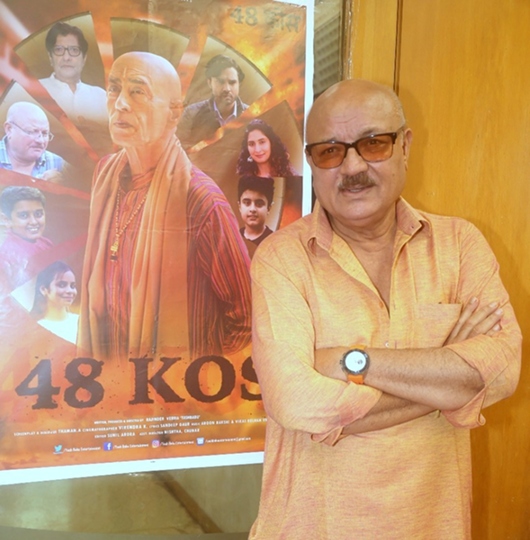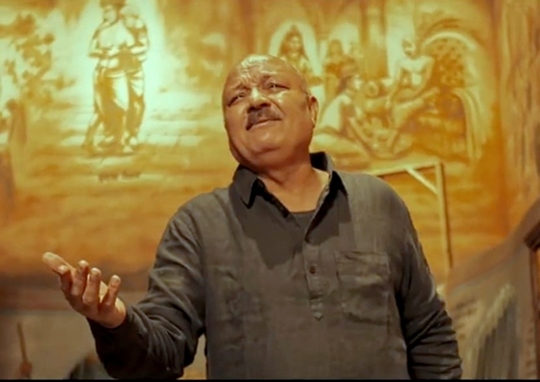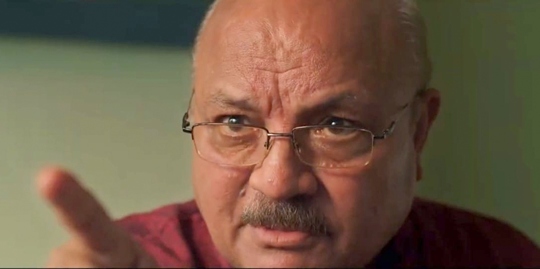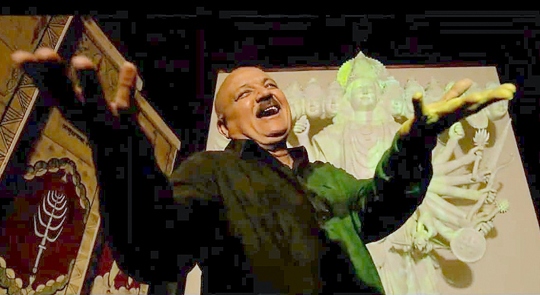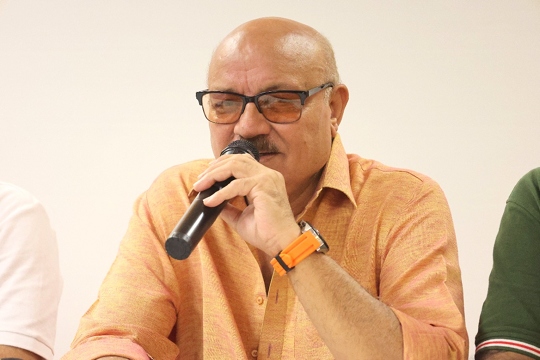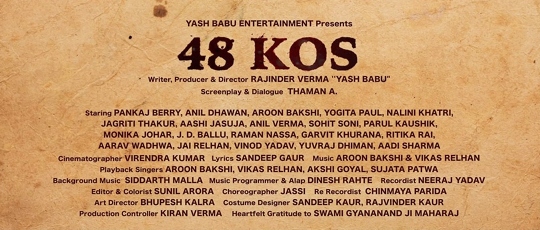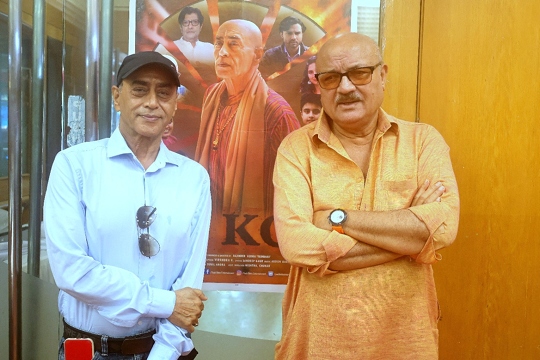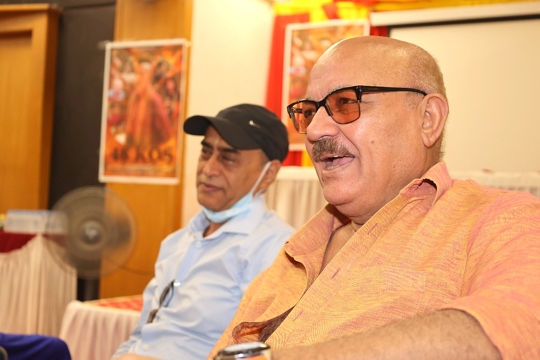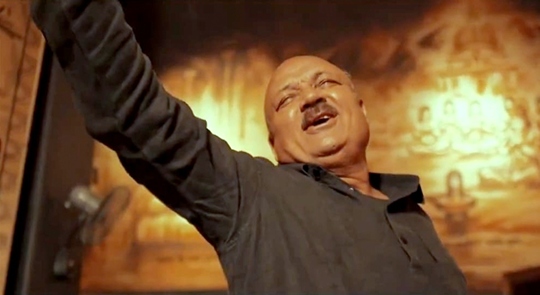 Arun Bakshi in Hindi movie 48 KOS  As An Actor  Singer and Musician