Music Composer Ashar Anis Khan's 7th music album "Khamoshi" was launched in a grand manner in Mumbai at Invisible Andheri. The song has been picturized on debut actress Simran Kaur and Ashar Anis Khan in a romantic style. Written by famous bollywood journalist & poet Faridoon Shahryar , music is composed by Ashar Anis Khan. Female vocals has done by Tanya Sojatia who recently got graduated from Berklee Colg Of Music in New York. Khamoshi is produced by Ashar Anis Khan under the banner of 'Sifar Production'& co produced by Shadab Siddiqui BEFF Productions. The video has been released by B4U Music across TV Channel & Youtube.
The song was shot in filmy style & was well received by the guests and media present at the event.
Ashar Anis Khan said that the song has ruhaniyat and was shot in the style of poetry in Amravati, Maharashtra. Ashar said, I want music lovers to understand the concept and give our idea of poetic music album love & promote good content.
Debutant actress and influencer Simran Kaur said that it is really a very good song. Ashar has created a wonderful song, which goes straight to the heart. I have done a Punjabi music video but this is my first Hindi song and I am very happy and excited about this song.
Actor Model Salman Shaikh, Aadarsh ​​Jain, Mohini Awasare, Munawwar Ali, Shadab Siddiqui and Zubair Khan from B4U  music were present as guests at the song launch. Salman Shaikh  said that Ashar is a very close friend of mine. Whenever he does any work, he is excellent. Khamoshi is also a very good song which connects strongly.
Actress Simran Kaur said that I want to thank Ashar. Shooting for it was very challenging for me as we were shooting in extreme 40 degrees temperature in hot summer weather but the entire team was very supportive. Now I am very happy to see the result of the song and its response.
Ashar Anis Khan further told that Khamoshi is my 7th song, the first song came in 2018 Seher.  I have a very good bonding with Faridoon Shahryar sir and we both wanted to work together. I have tried something new that by composing poetry and making it a big music video. I have three more songs coming up the first one is "Theher Ja" which I wrote during the lock down. Song will feature Simran Kaur & Debutant Viraj Joshi. The second song is a reprise version of the song "Tu Khud Ki Khoj Mein Nikal" from the movie Pink By Tanveer Ghazi . The third song "Qitaab" will feature Instagram influencer and debutant actress Viditha Vishwas which will going to be shot In Mangalore.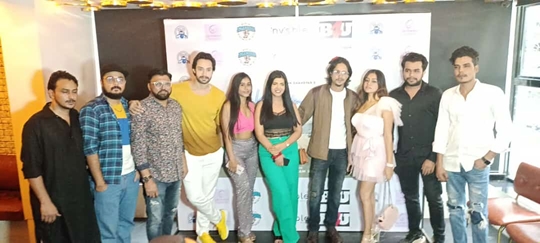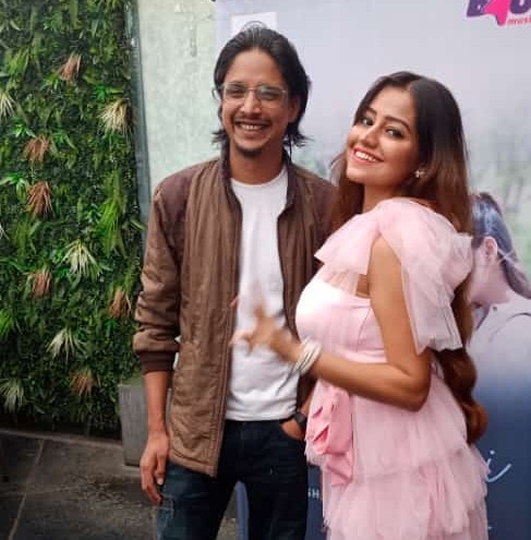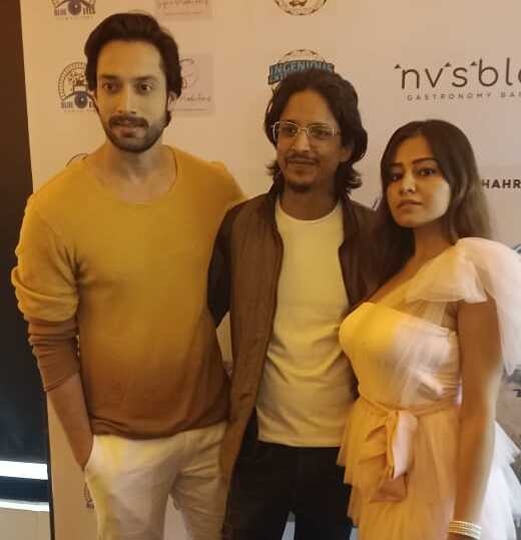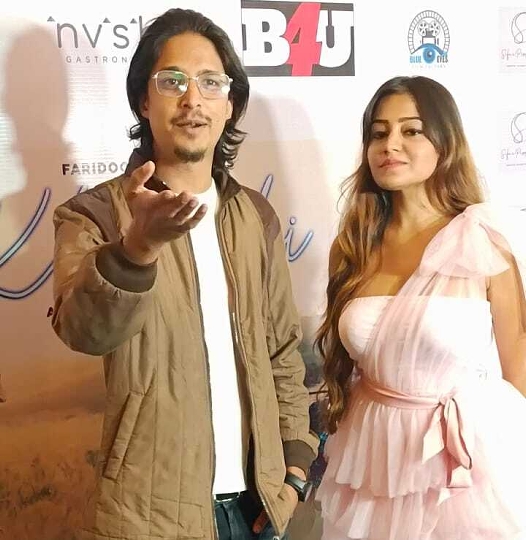 Music video of Ashar Anis Khan and Simran Kaur KHAMOSHI released from B4U Music