In the present time, people have become more sensitive and fanatical about religion, which is affecting the general public. In this situation, a film is coming soon on the silver screen which will tell the main meaning of religion so that it ends the conflict on the guise of religion. Hindi feature film Hindutva is made on such an issue which will awaken the humanity within human beings. Laksh Dedha is playing the role of Kashmiri Muslim youth in this film.
Laksh, who cherished the dreams of the Bollywood in his mind since childhood, started molding himself according to the Bollywood. His hard work paid off and at the age of nineteen he became India's youngest Mr. India. In Philippines also Laksh won the award in modeling.
He started his career with modeling. For this he participated in a competition in Delhi where he gained a lot of experience.
Karan Razdan's 'Hindutva' is Laksh's debut film. Delhi Boy Laksh is debuting in Bollywood with a negative role but he is very positive with his career. To further enhance his role, he should know Kashmiri culture and language. The director of the film was looking for a boy who is intelligent and has the understanding to play the role. After finding Laksh, his search was completed.
A qawwali song has been picturized on Laksh in the film. It was filmed in Kalyan Sharif, Meerut. This is a culinary qawwali which will remain in the mind of the people for a long time.  There were some difficulties in the filming of this qawwali. Sitting in the same position for three to four hours at night in Kalyan Sharif's atmosphere was difficult but Laksh was very excited about his passion for acting.
The entry of the lead actor in the film is quite strong which impresses Laksh a lot. Also, Laksh is very excited about his character.  He believes that the real foundation of religion is humanity and this film is bringing in this spirit.
– Gayatri Sahu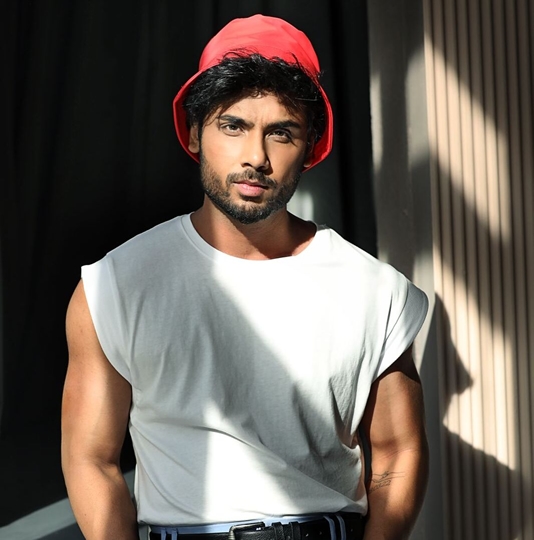 Laksh Dedha is playing a strong Negative Character in Hindutva