Grand Muhurat of English film Green Card was held at Vyanjan Banquet Hall in Andheri West, Mumbai. The event was organized and managed by FANTABULOUS ZONE. The muhurat program was inaugurated by actor and director Sandeep Malani, special guest Kriti Raj Singh, director Saurabh Bhardwaj and creative head of this film and actor Rishabh Bhardwaj, actress Anjali Banerjee by jointly lighting the lamp.
On this occasion, Sandeep said that Saurabh Bhardwaj's hard work always brings something new. It is to be known that Sandeep has directed and acted in many Hollywood, Bollywood and Tamil films. Bollywood film Nailpolish fame actor Rishabh Bhardwaj wishes Best to the entire team of Green Card said that reaching from Ranchi to Mumbai is the Result of Saurabh's Real hard work. Director Saurabh said in the press conference that I am feeling fortunate that I have got the opportunity to do an English film. Our film's Producer and writer Christine Persaud is very passionate and dedicated about writing.
The dream of this film beings seen since 2009, but today it is taking the form of reality. About the writer and Producer Saurabh Bhardwaj said that she is very fond of India and wants to work in Indian film industry. She is big devotee of Maa Durga even while living in America and her family wants to do much more for India.
Christine Persaud was present in the program through video conference. When asked about the cast of the film, Saurabh said that Priyanka Chopra, Arjun Rampal, Rishabh Bhardwaj, Sandeep Malani have been approached from Bollywood. The preparations for the shooting will start as soon as the dates of Priyanka Chopra and Arjun Rampal will confirm.
The film is likely to be shot in India and USA by next year. At present, its pre production has started. Actors Rishabh Bhardwaj, Actress Anjali Banerjee, Rao Ranvijay,Priya Thakur, Aryan Agarwal, Shahrukh Khan, Bharat Trivedi, Mahendra More, Dr.Vikram Chaurasiya, Sachidanand Srivastava,Baba Baghel,Javed Iqbal, Vinod Maurya, Shyam Gupta,Arvind ojha, Prem Vallabh, Sunil Mishra,Pramod Pandit,Jai Kamal Suthar,Gagan Katore, kishor Darmwal, Sandeep Rawal, Sanjay Laturkar, Akshay Mishra, Anmol Pandey, Kinjal Marwari, Raghuveer Kumar mandal, etc were present in the program.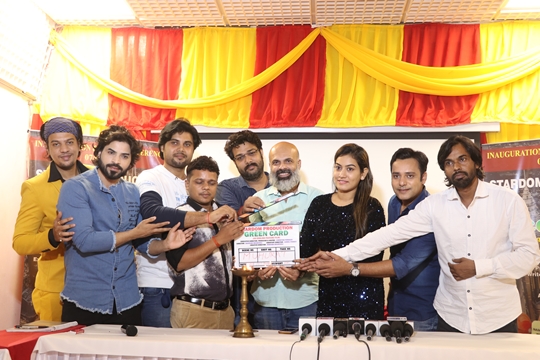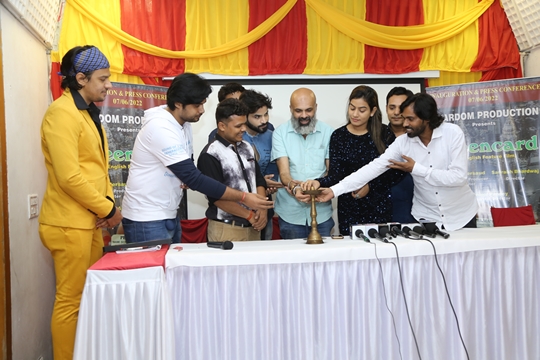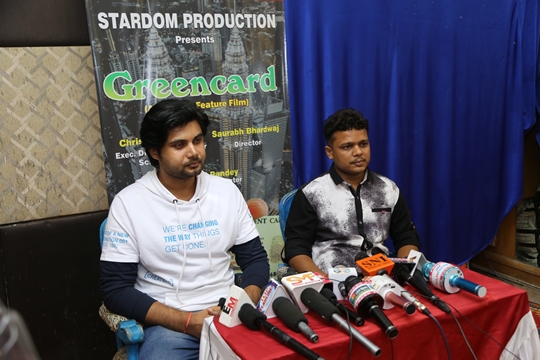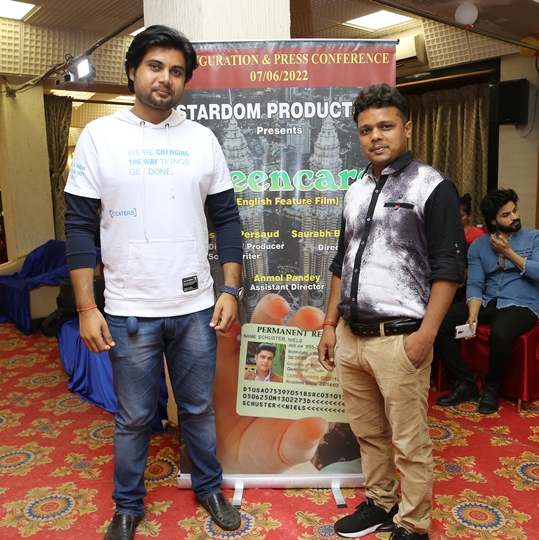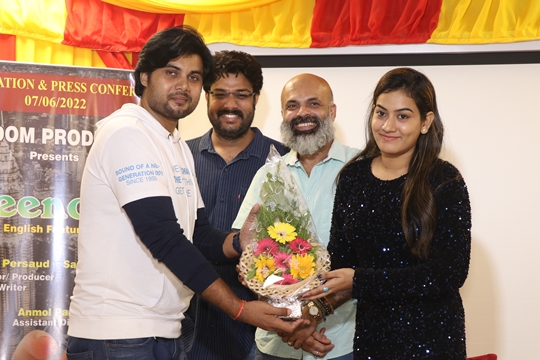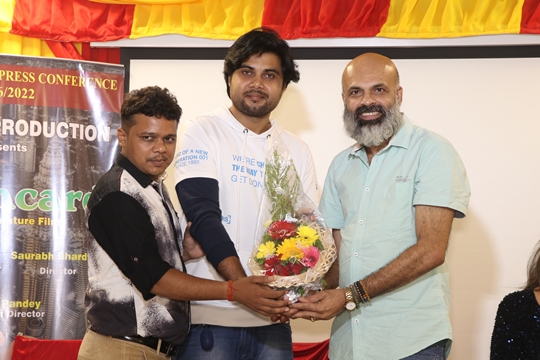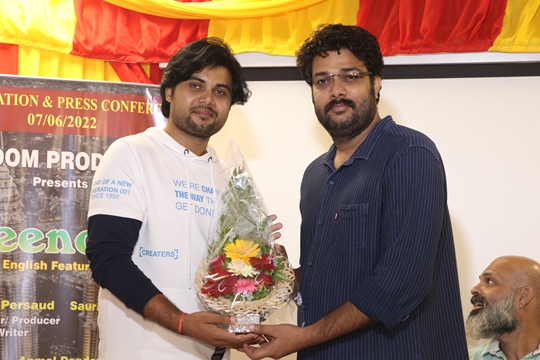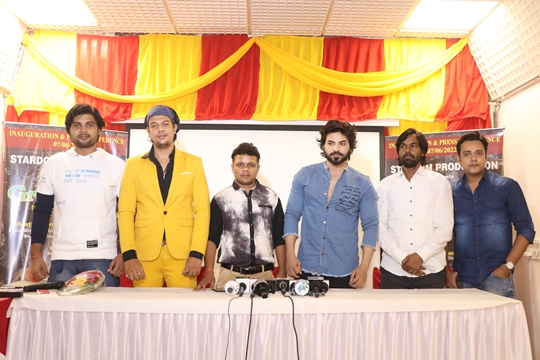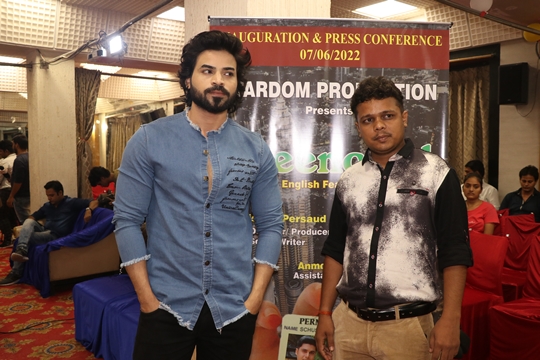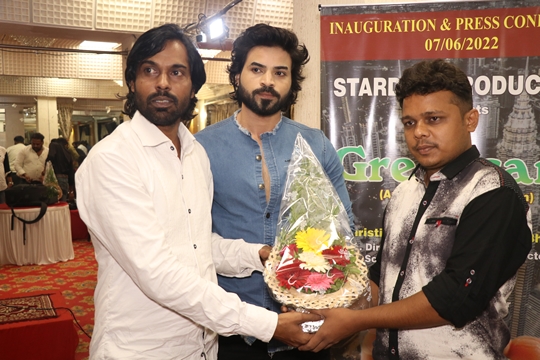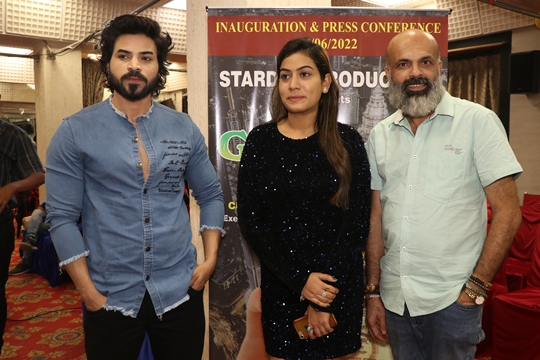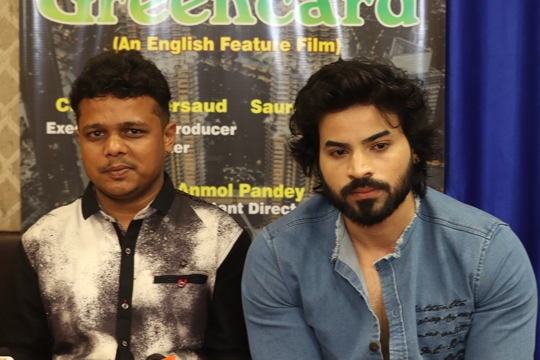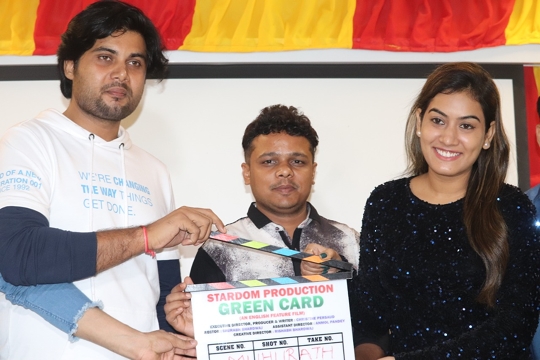 Grand Muhurat of English film Green Card Priyanka – Arjun – Rishabh may be cast from Bollywood