After achieving success in the Punjabi Entertainment Industry, 'Chaupal', the world's largest multi-regional over-the-top platform (OTT) is now coming to Bhojpuri as well. That is, now viewers will be able to watch Bhojpuri movies and web series on this app. However, there is already more than 500 hours of Bhojpuri content available on this app. But now Fulflage is also coming in Bhojpuri and it has started with Power Star Pawan Singh's web series Prapanch.
'Chaupal' is officially launching Bhojpuri's original content library with the release of Bhojpuri's first web series 'Prapanch'. The web series Prapanch will feature Pawan Singh, Sabiha Ali Khan (Shahnoor), Zafar Waris Khan, Shahiba Zafri, Brij Bhushan Shukla and Vineet Vishal in the lead roles. The story of 'Prapanch' is inspired by true events. It depicts how a middle-class innocent boy becomes a criminal due to life's circumstances.
bhojpuri content on chaupal Ritesh Pandey's web series 'Lanka Mein Danka' is the next original web series to be released on Chaupal. It is a wonderful story in which a passionate lover builds a temple of education for the happiness of his beloved and brightens the future of thousands of children. Very soon Bhojpuri web series full of action, drama, energy and entertainment will be released on Chaupal. These are include Manoj Tiwari's 'Dharti Putra', Nirhua and Amrapali's Purvanchal, Ravi Kishan's 'Purab Ka Beta', Arvind Akela (Kallu)'s 'Ranbir' and other projects with actors Yash Mishra, Khesari Lal Yadav, Kajal Raghavani.
Therefore Bhojpuri lovers, download the 'Chaupal' app on your phone and activate its subscription plans, and get great entertainment in Bhojpuri. There are currently 3 plans of Chaupal active in India. The first mobile plan is ₹ 99/month. This is a one month plan. The subscriber can watch his favorite movie or web series on his smart phone or a single screen. This plan supports standard definition (content quality). The second premium plan is ₹ 799/annum. In this annual plan, two screens (be it smart phone, tablet, TV or laptop) can be played at the same time. This plan supports high definition (content quality).
The third family plan is ₹ 999 / yearly. Content can be viewed on three screens simultaneously in this annual plan. This plan also supports high definition (content quality). On the other hand, regarding all this, Chaupal OTT Director Mr. Sandeep Bansal said that it is a matter of pride for us to launch Chaupal Bhojpuri because we had been trying to bring it amongst all of you for the last three years. To every person associated with Chaupal. The only objective is to make regional content accessible to every corner of the world.With its easy-to-use technology and the vast content library of Bhojpuri, people will be able to enjoy full-fledged entertainment anytime, anywhere. The same, Yashi Films director Sinha has partnered with Chaupal and about this he said that we are extremely proud to be the production partner of Chaupal. Our aim is to create world-class content in Bhojpuri and through Chaupal, not only the country but also reach every corner of the world.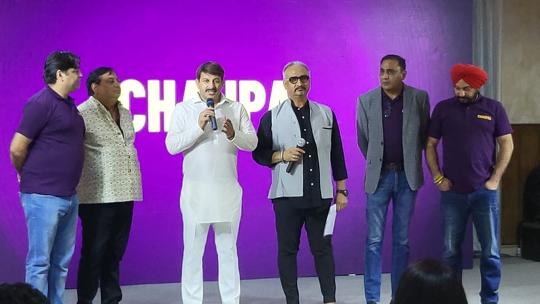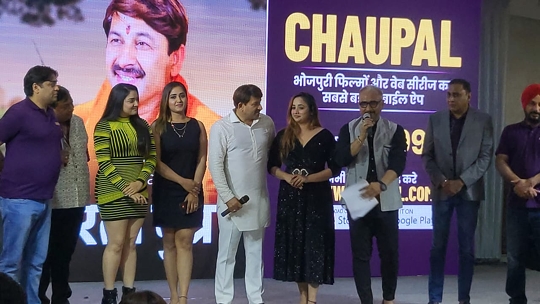 Now the world's largest Multi Regional OTT App CHAUPAL is also coming in Bhojpuri