Many artists including Asrani, Dev Sharma, Heroine Anupriya Laxmi Katoch, Priyanshu Chatterjee, Arjumman Mughal, Rakesh Bedi, Heena Panchal were seen in the grand function
Producer Sanjay Y. Suntakar, Director Anees Barudwale's comedy film 3 Shyaane's trailer and music launch took place at PVR Icon, Mumbai. Legendary actor Asrani who played a key role in the film was present on the occasion. At the same time, the hero of the film Dev Sharma and heroine Anupriya Laxmi Katoch were also present on the occasion. Apart from Priyanshu Chatterjee, Rakesh Bedi, Arjumman Mughal, Nishant Tanwar, Kunal Singh Rajput, Heena Panchal, the rest of the actors of this comedy film, were also present here. Dilip Sen and Sunil Pal were also present at the event.
When the trailer of the film was shown, everyone liked it very much and all the songs were also appreciated by the guests and media.
The birthday of producer Sanjay Suntakar was also celebrated by cutting a cake.
Producer of the film Sanjay Suntakar said that today's young generation takes shortcut paths to achieve success quickly. Our film 3 Shyaane is also the story of three such youngsters who go on wrong paths overnight to achieve success. What will be the twist in the story later, for that you will have to watch the film which will be released in theaters next month in the last week of May.
In this comedy film of producer Sanjay Y Suntakar, Yaariyan fame Dev Sharma, Anupriya Laxmi Katoch, Asrani, Zarina Wahab, Mukesh Khanna, Priyanshu Chatterjee, Tiku Talsania, Rakesh Bedi, Vrajesh Hirji, Himani Shivpuri, Arjumman Mughal, Nishant Tanwar and Kunal Singh Rajput etc played the key roles.
The film's writer director Anees Barudwale told that 3 Shyaane is a comedy film but it also has a social message. Through the film, an attempt has been made to give a message to the youth that to become rich overnight in life, shortcuts should not be taken.
The producer of the film is Sanjay Suntakar. The film based on the concept of AA Desai is all set for release under the banner of SSS Films International-333. The songs written by Vikram Tanha have been composed by Vikram N Vikram. The songs of the film are sung by Javed Ali, Ritu Pathak, Brijesh Shandilya and Arpita Chakraborty.
Film 3 Shayne's worldwide marketing, distribution is being done by Lifeline Enterprises while the promotion and publicity is being done by Fortune Lifeline Media & Entertainment.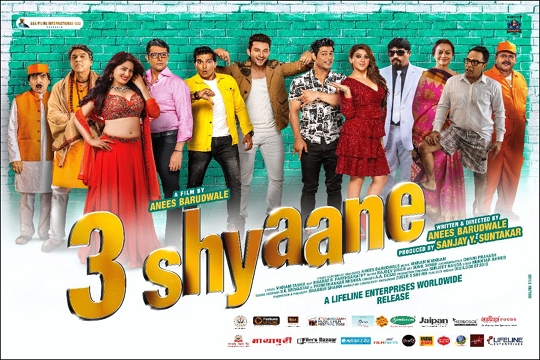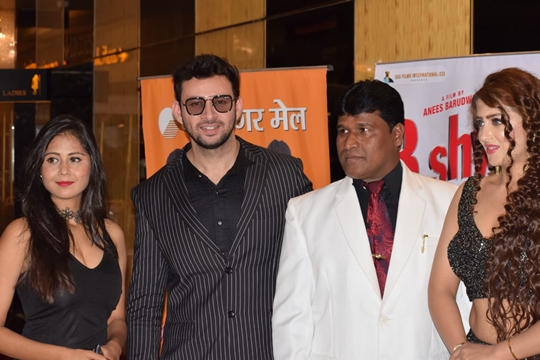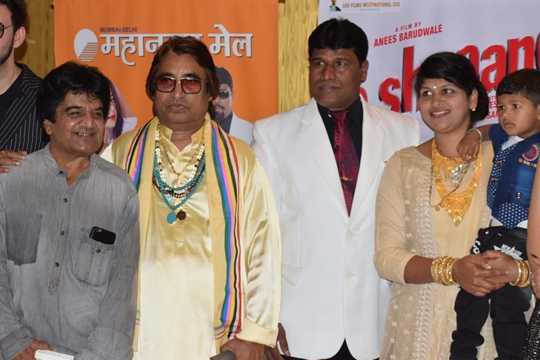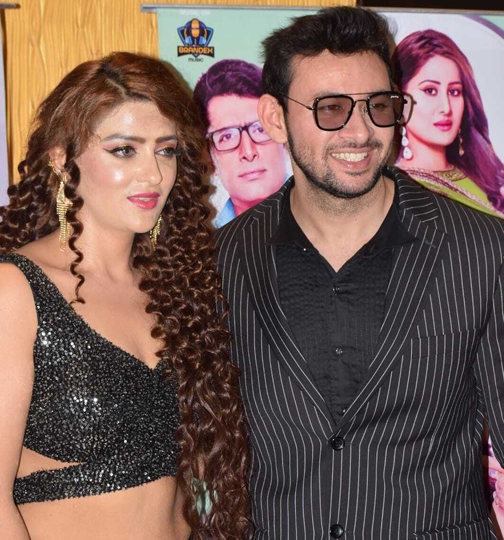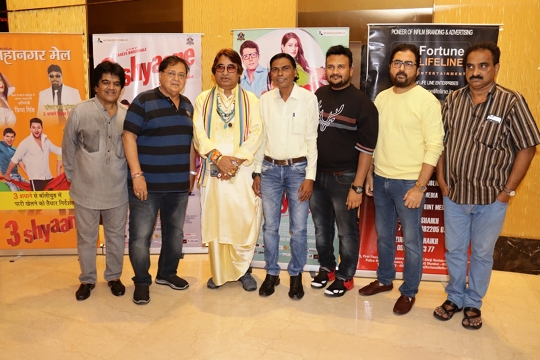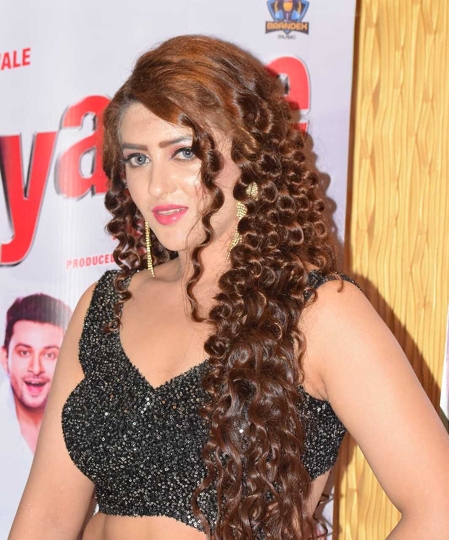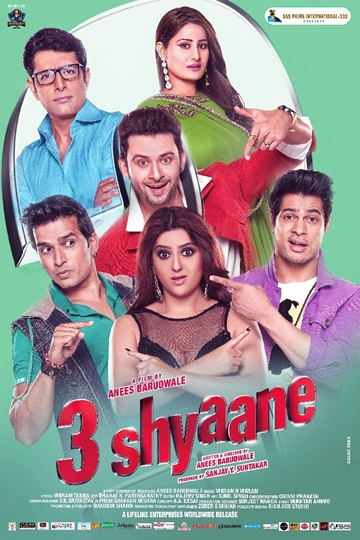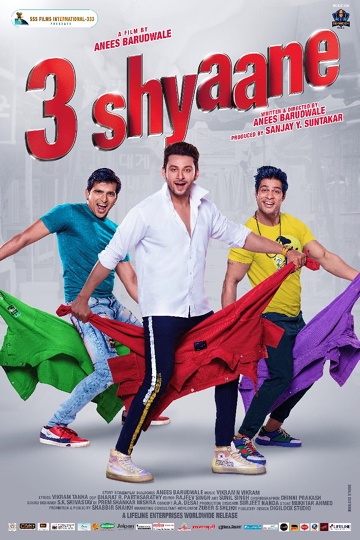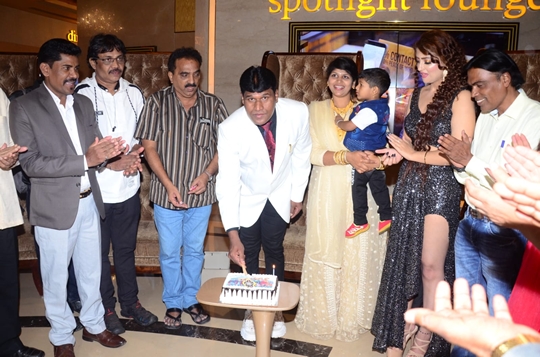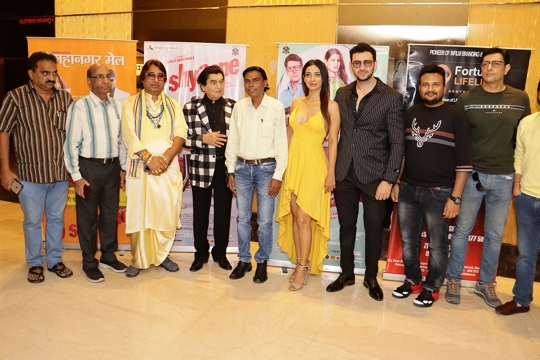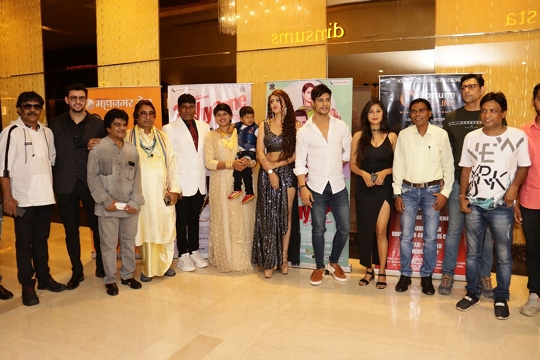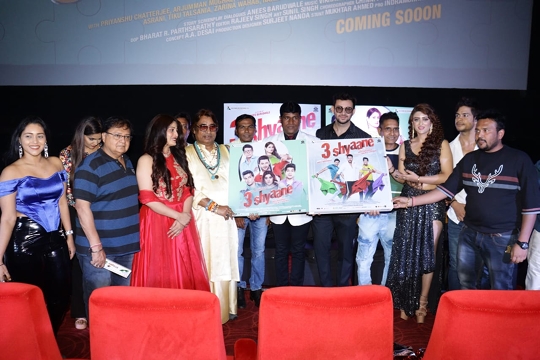 Trailer & Music of Producer Sanjay Suntakar's Comedy Film 3 Shyaane Released