24th April, New Delhi –  The Asian-African Chamber of Commerce & Industry (AACCI) organised the prestigious inter-continental Leadership Forum in New Delhi on Sunday, 24th April, which consisted of a grand summit, B2B networking amongst diplomats from various countries in the two continents & industry leaders and leadership awards – conferred upon those leaders and organisations that have shown exceptional & path-breaking performance and tenacity in developing successful businesses.
Apart from the participation of over 100 professionals from 25 plus industry sectors in joining hands to encourage the leaders, the Forum witnessed the presence of Mr. Dadang Hidayat, Minister Counsellor of Indonesia.   All the distinguished dignitaries emphasized the role of Africa and Asia in the next economic boom, joining hands to surprise the developed world. They further stated that the chambers like AACCI would be elemental in catalysing this boom.
Dr. GD Singh, Founder & Chairman, Asian-African Chamber of Commerce & Industry, in his opening address impressed upon the collaboration with a difference for the development of businesses in Asian & African continent. He added that this is the first of its kind open platform which amalgamates the most brilliant talents and empowers the leaders of tomorrow.
Amb. Mahesh Sachdev, the President India for AACCI, said that AACCI will definitely play a major role in deepening the relations between Asian and African companies as complementary to each other in manufacturing and trade.
A very encouraging panel discussion on the topic, 'Measures taken to counter the effects of COVID on Business & Economy' explored the areas where the countries in the two continents could become complementary to each other's strengths and weaknesses. They shared their experience of COVID lockdown which opened up new normal like working from remote locations with minimum resources, helping those in distress, emergence of new industries and role of Government. Although, there is a huge cultural & operational difference amongst the countries but their single aim ought to be to attain a significant share in the world economy.
Dr. Parin Somani – Educator, Motivational Speaker, Author, Humanitarian and Philanthropist; Ms. Eleonora Bonacossa – Founder of ARETA New Perspectives for Leaders and Captain Zoya Agarwal – Airline Pilot & UN Women Spokesperson
Other dignitaries who graced the occasion with their presence were, Shri C. R. Chaudhary – Ex-Minister – BJP, Department of Consumer Affairs, Food and Public Distribution; Mr. Jayesh Joshi – Mumbai Working President, Business Cell of BJP; Prince Manvendra Singh Gohil – President, Lakshya Trust, Rajpipla, Gujarat; Captain Zoya Agarwal – Commercial Airline Pilot & UN Women Spokesperson and many other.
A special tribute was paid to Late Lt. Col. Dr. BJ Singh, who was the Founder of the Group and beloved father of Dr. GD Singh who passed away on 19th April in 2021.
AACCI signed a number of MOUs for Trade & Investment in Africa continent. An MOU was signed with Mr. Ved Prakash of Siddhi Vinayak Impex  of USD 100 Million for Trade & Investment in commodities and another MOU was signed with Mr. Deep Gadecha of Aaryavart Infrastructure for USD 100 Million towards Infrastructure & Bullion Trade & Investment.
AACCI also signed MOUs for its new chapter offices; a new chapter office in Bangladesh with Mr. Md. Mamunur Rahman who is the Founder and CEO of EXPOPRO and with Mr. Vishal Kalra- Founder & CEO of Designatic Global for a chapter office in Punjab. A MOU was signed  with Dr Mandeep Singh Chhatwal -Co Founder & CEO of Intellectual Punjabi Chamber of Commerce (IPCC) for collaboration.
The forum also witnessed a very special award ceremony by World Peace & Diplomacy Organization (WPDO) for the felicitation of such high spirited individuals who have shared their lives with others along with pursuing their own goals. Such people were recognized and bestowed upon with the Peace titles from WPDO. Some of the recipient of WPDO peace awards were: Dr. Vishal Kalra who was awarded with Youth Peace Ambassador; Captain Zoya Agarwal with World Peace Ambassador; Prince Manvendra Singh Gohil with World Peace Ambassador and many more.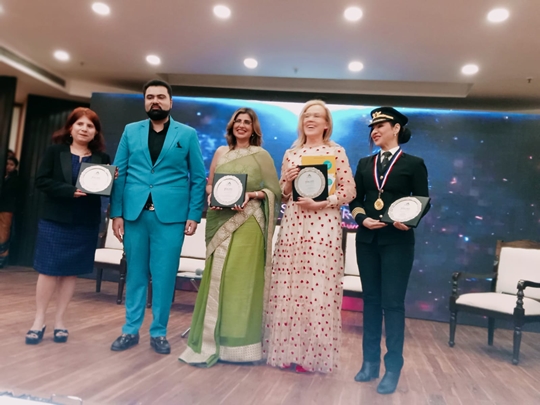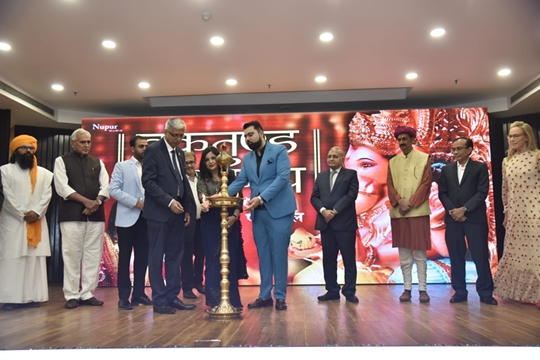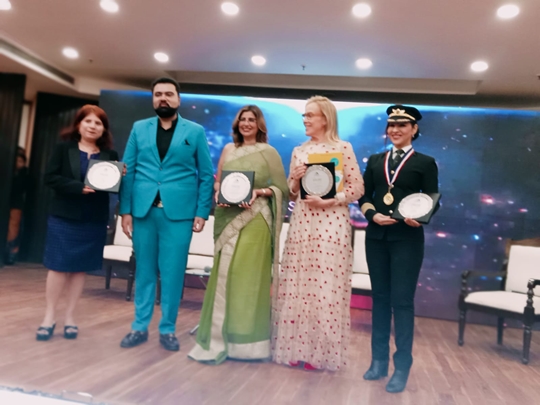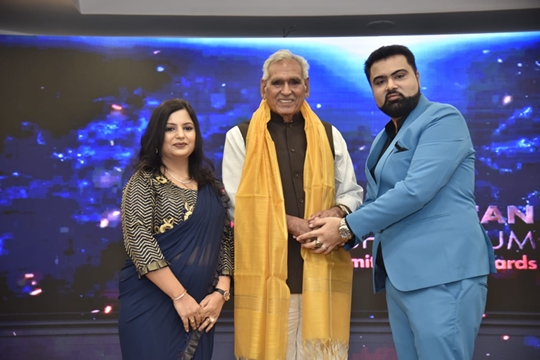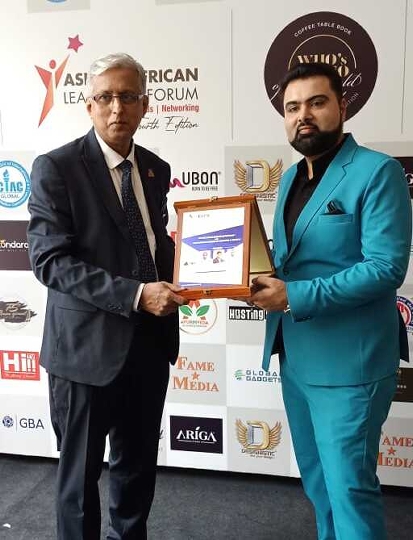 Asian African Chamber Celebrated 4th Leadership Forum and Signed MOUs worth USD 200 Million in Trade & Investment in Africa