"WEE – Women Entrepreneurs Enclave" organized "Networking Meet & Women Entrepreneurship Celebrations" on 26th March at a 4-star hotel, which included Exclusive Stalls by Women Entrepreneurs, Panel Discussion, Business Opportunity Session, Self-introductions, Motivation speeches by our Guest of Honors, Felicitations, Fun-Fashion Walk, Cake cutting, Dance & DJ & Networking Hi-Tea.
Event was graced by Chief Guest of Honors "Dr. Deepa Narayan Jha" (National Award Winning Producer & Playback Singer) and "Ms. Nandita Puri" (Writer, Journalist and Columnist, Chairperson, Om Puri Foundation)
The Panel Speakers for Panel Discussion on "Importance of Networking towards Business Growth" were Amisha Shah, Jyoti Dadlani and Dr. Yatri Thacker
Award Function took place on "Dadasaheb Phalke Foundation Cine & Social Awards" for which it's CEO Mr. Gourav Kumar Mishra personally awarded "Chaitali Chatterjee", Founder of "WEE – Women Entrepreneurs Enclave", "Veditatva" – by Ruchi  Srivastava, "Dr Yatri Thacker", "Stylist Sneha Mundkur", "Amisha Shah", "Sandook" – by Sanskruti Pandya, "Aanupama Padhi", Founder & CEO of Dhaani – Group, "Jyoti Dadlani", Cerebro Vocational Planet, "JJODHA'S IMPEX" – by Shimul Rajesh Bhatt, "Rajkunwar Rane", Tridiva Healing.
The Event was well-managed by "ShreOM Communications & Solutions" which also launched it's Production House during the Event. The company is coming-up with web-series based on Women Entrepreneurs for which it is being supported by WEE Members Ruchi Srivastava (Veditatva), Stylist Sneha Mundkar, Sanskruti Pandya (Sandook) and Sushmita Srivastav (Global Chaska)
WEE – Women Entrepreneurs Enclave acknowledges its Associate Partners Cleahyy Products Pvt. Ltd., Dadasaheb Phalke Cine & Social Awards, Nauras Group of Companies & Gifting Partner "Polo Enterprises".
Supporting Partners for the Event were Chit-She, Truly Mithila by Seema Suman, Macchi by Sulochana Bonulu, Marycode by Sanchali Iyer, Maya's Creation, NGO Partner as OM Puri Foundation, Royal Member Rajkunwar Rane, Gold Member Ranjana Ghoshal & Photgraphy Partner as Lensography
WEE thanks its Event Team Sanchali Iyer (WEE-Pune Head), Anchor Sulochana Bonulu, Kamlesh Prajapati, Sanjib Chatterjee, Vivek Iyer, Shreyam Chatterjee, Suhani Iyer, Jaya Mukerji and Samiran Karmokar
About WEE:
"WEE – Women Entrepreneurs Enclave" is an interactive forum for Women Entrepreneurs to grow their business together. WEE offers various platforms to all women entrepreneurs to showcase and present their products and services and connects them to clients from different parts of the world through social media, online news portals, it's e-commerce platform, online and offline events, exhibitions, Networking meets, etc.
Presently WEE has 8600+ members in 9 locations – Mumbai, Delhi, Kolkata, Nagpur, Pune, Bangalore, Assam, Lukhnow and Singapore.
Join our upcoming events: https://forms.gle/HUj7NZZ8hg5cozwz8/
FB group: https://www.facebook.com/groups/2263179697242204/
Subscribe our Youtube Channel:
https://www.youtube.com/channel/UCkmhfCZnXJ0BGbVyQt8jyRw
Follow us on insta:
https://instagram.com/weewomenentreprenuersenclave?utm_medium=copy_link
FB Page: https://www.facebook.com/WEenclave/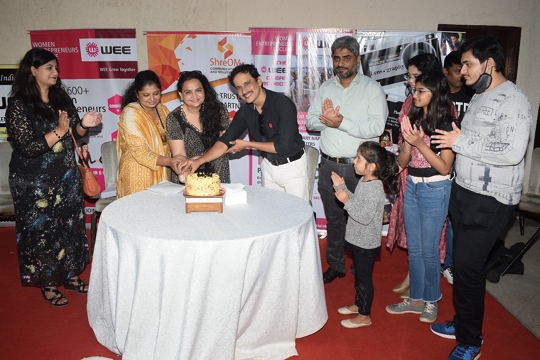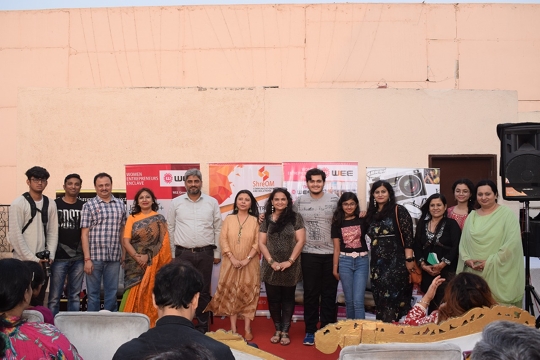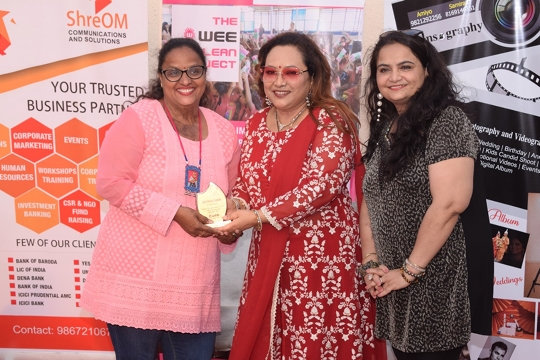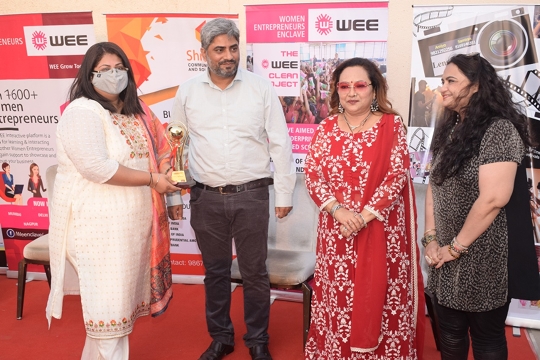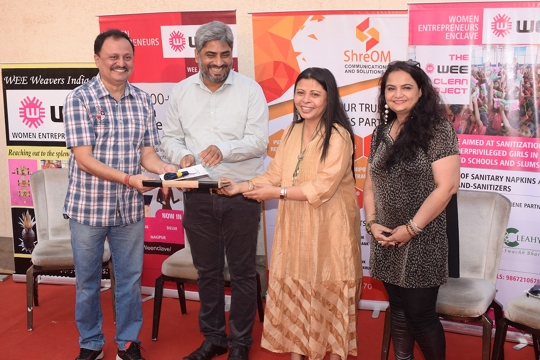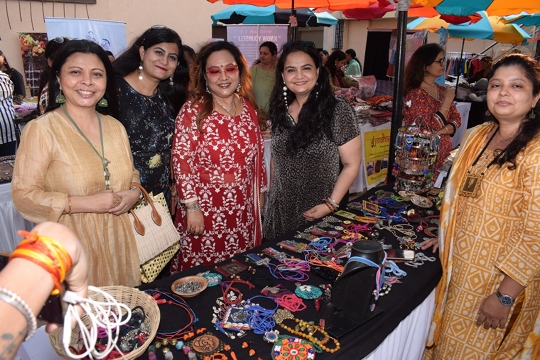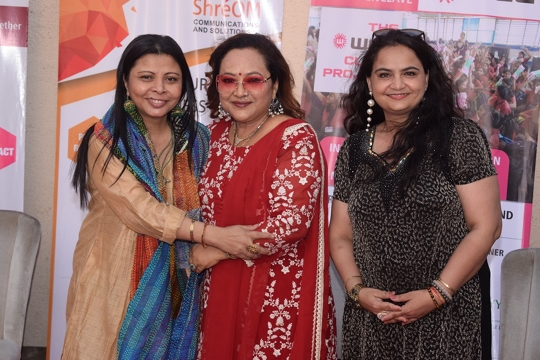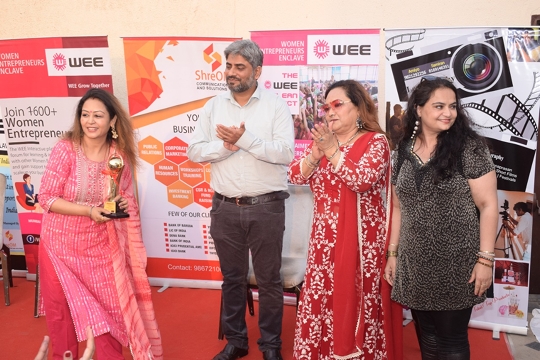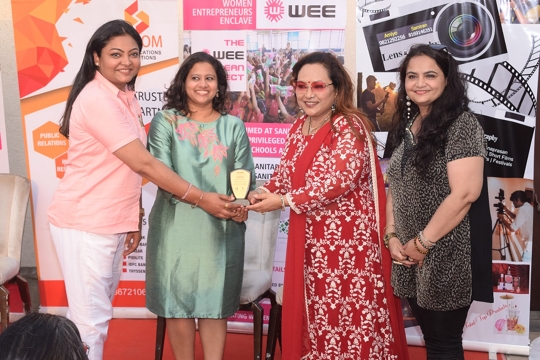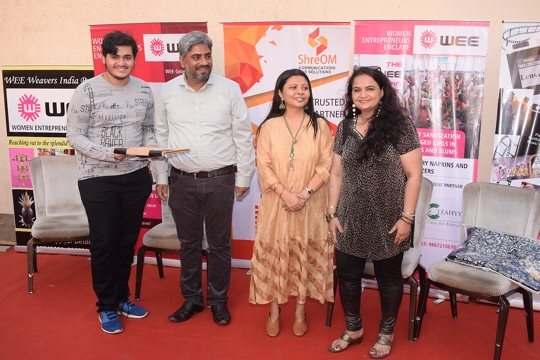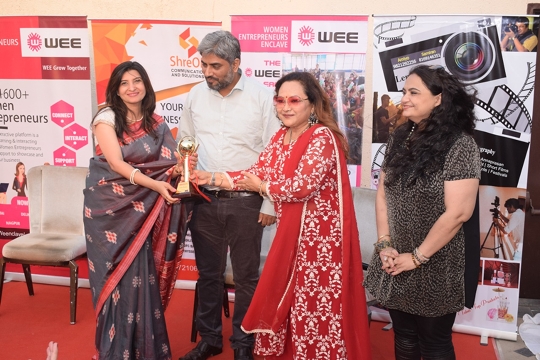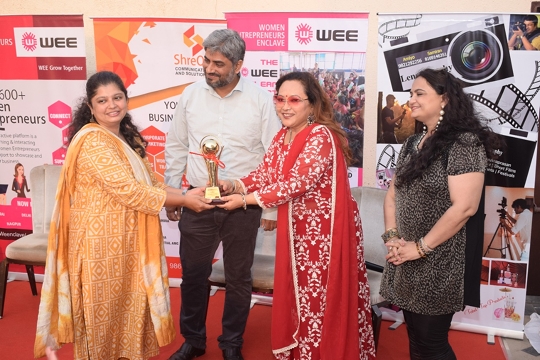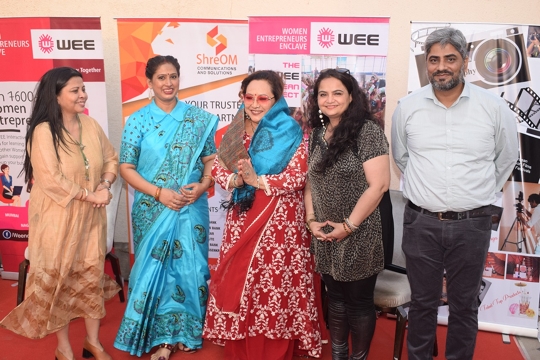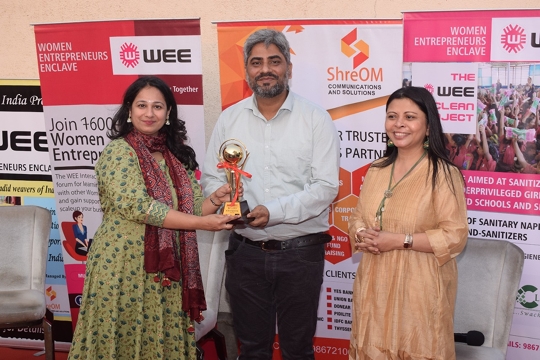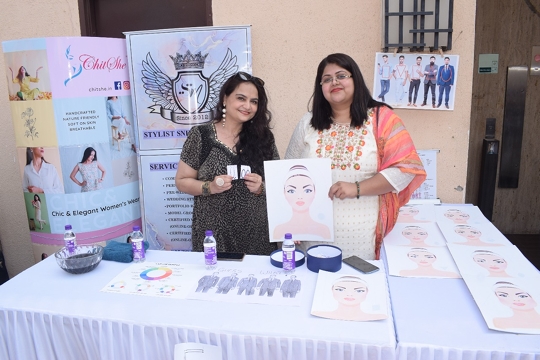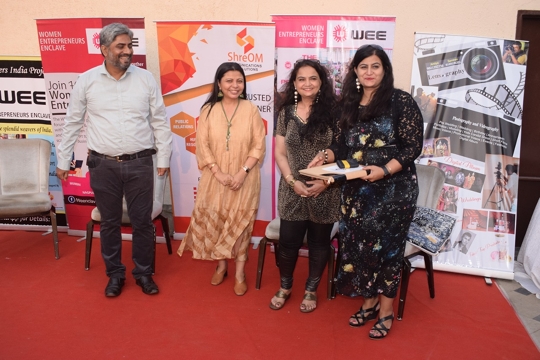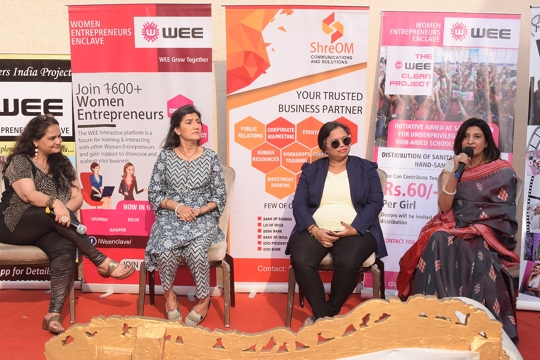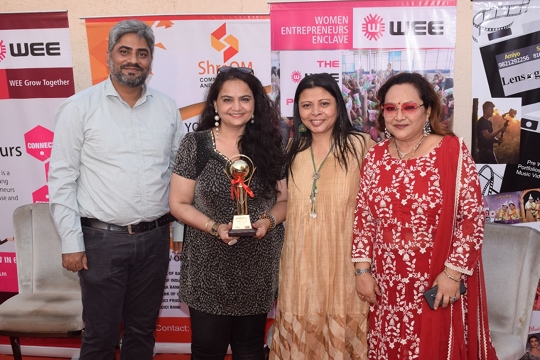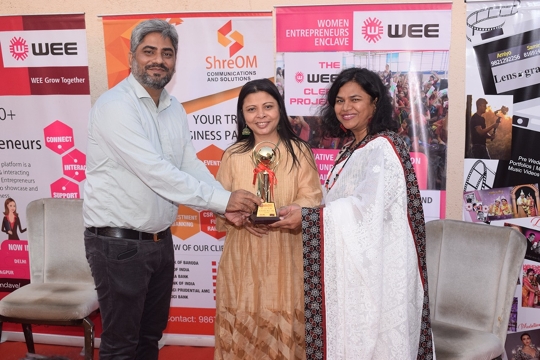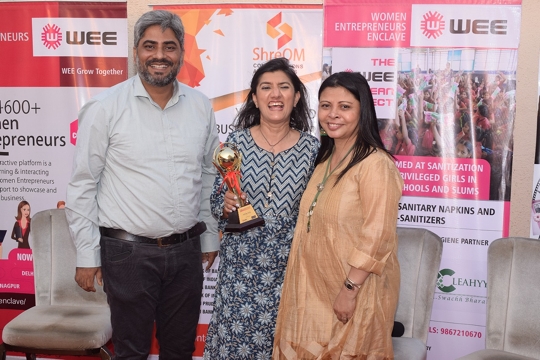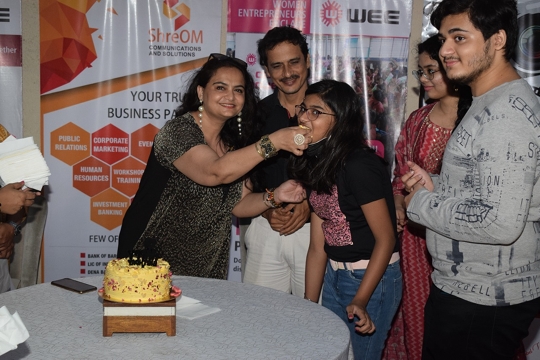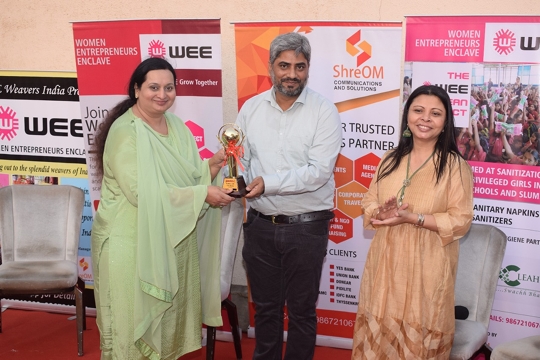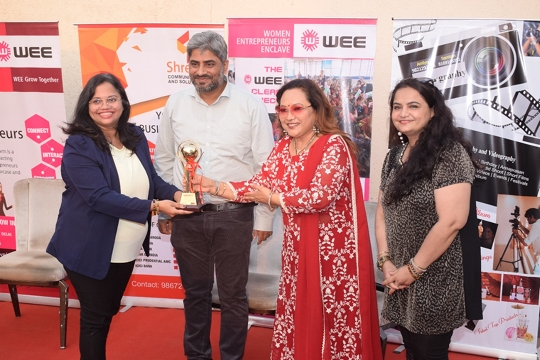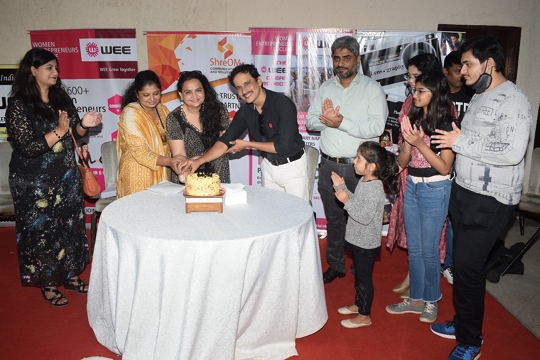 WEE – Women Entrepreneurs Enclave organized Networking Meet & Women Entrepreneurship Celebrations on 26th March In Mumbai