JAI BHEEM Short Video App proudly announces its association with the MaTa Sanman 2022, the biggest and most reputed annual awards event that is to be held on 24 March 2022 at Mahakavi Kalidas Natya Mandir in Mulund in Mumbai.
Maharashtra Times is the largest circulated Marathi newspaper and the MaTa Sanman is the marquee annual awards function of Maharashtra Times which recognizes excellence in the areas of Film, Television and Theatre.
Like what the Filmfare awards is to the Bollywood film industry, the MaTa Sanman Awards is to the Marathi film industry. This prestigious annual awards event is attended by the top-most personalities of the Marathi Film, Television and Theatre and has the distinction of etching the foundation stone of several creative personalities of the Marathi film industry who have grown up to be the stalwarts of today.
Girish Wankhede, the CEO of JAI BHEEM Short Video App was ecstatic about the announcement,  "Associating JAI BHEEM Short Video App with MaTa Sanman is very exciting because we believe in Creativity and Maharashtra Times has been in the forefront by rewarding creativity and give hopes to the creative people. Likewise our short video App's vision is to identify the creator's economy; hence it is natural to partner with Maharashtra Times Sanman Awards."
"Every creative person's ultimate dream is to be felicitated with the MaTa Sanman, and we at JAI BHEEM are proud to be a part of this 'ultimate dream come true' of the most creative talent in the Marathi film industry," Girish Wankhede added.
What is particularly significant is that JAI BHEEM Short Video App has been recently launched a few months ago and in such a short span of time the App has gained the popularity and reputation of being selected and being associated with the Giant of the Publishing industry. That speaks for the dedication, determination and the huge potential of the team behind JAI BHEEM Short Video App. Well done Team  Jai Bheem App!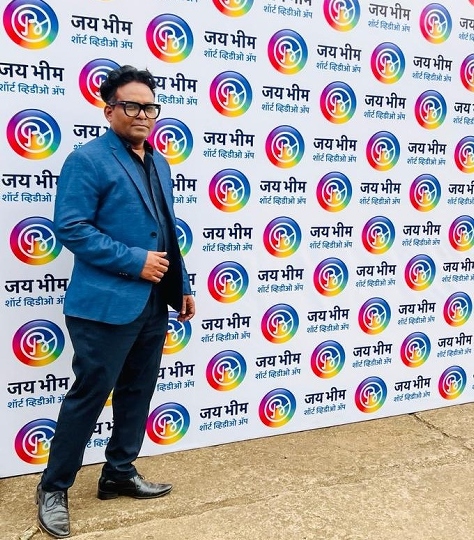 Maharashtra Times selects JAI BHEEM SHORT VIDEO APP as its Associate Partner for the MaTa Sanman 2022 Awards