On this occasion MLA Dr. Bharti Lavhekar, ACP Bajirao Mahajan, Dr. Parin Somani, Dr. Deepa Narayan Jha, Harshali Malhotra, Ehsan Qureshi, Prema Kiran were present.
Mumbai. On the occasion of International Women's Day, on 7th March 2022, Dr. Krishna Chouhan under KCF and KCP organized a grand event of 'Miss. and Mrs. India Beauty Contest' and 'Nari Shakti Samman 2022' at Mayor Hall, Andheri West, suburb of Mumbai. The names of Dr. Krishna Chouhan, ACP Bajirao Mahajan, Dr. Parin Somani, Dr. Deepa Narayan Jha and fashion designer Sarla Pandey were notable among its jury members.
Artists, social workers and journalists including many distinguished women were honored in this program at the hands of MLA of Versova, Andheri Dr. Bharti Lavhekar, Dr. Parin Somani, Dr. Deepa Narayan Jha, ACP Bajirao Mahajan, Ehsan Qureshi.
At the same time, PK made everyone laugh here with his performance in the getup of the character played by Aamir Khan in the film PK.
Harshali Malhotra, who played Munni in Salman Khan's film Bajrangi Bhaijaan, was awarded the Nari Shakti Samman 2022.
Comedian Ehsan Qureshi laughed a lot with his performance on stage.
Dr. Bharti Lavhekar after receiving the trophy of Nari Shakti Samman 2022 said that Krishna Chauhan does a very good program. Salute to women power, congratulations to all the awardees. Thanks to Simran Ahuja, she is a great anchor.
MLA Dr. Bharti Lavhekar, Dr. Parin Somani, Dr. Deepa Narayan Jha, Prema Kiran, Anuradha Solanki, Kiran Golani, Mayuri Patalia, Zeenat Ehsan Qureshi, Sania Ejaz, Sarla Pandey, Reshma (for Yogesh Lakhani Bright), Sudhakar Sharma, Dr. Rajkumar Kanojia, Shyam Lal, Dr. Praveen Bhalerao, Shirin Farid, Lalita Prathamesh Jadhav, Mona Shah, Indu Shashikant Singh, Asma Kapadia, Priyanka Raj, Manvi Tripathi, Dr. Chandrakala, Gayatri Sahu, Seema Suryavanshi, Simran Ahuja, Kailash Masoom, Sundar More , Ehsan Qureshi, Rajesh Kuril, R Rajpal, Pankaj Pandey, Dinesh Kumar, Mohan Rajput, Leo Media Digital's Keval Kumar, Tinku Chauhan, Sameer Khan, Zubair Ali, Anita Pandey, Dr. Chhaya were honored with Nari Shakti Samman 2022.
Simran Ahuja anchored this wonderful show. Many artists on stage entertained the audience with dance and singing.
Many women participated in the Miss and Mrs India contest. This beauty contest took place over several rounds where all the contestants displayed their talent and confidence. From ramp walk to dance performance, these ladies proved themselves better in every examination. The last round was of question and answer questions where the jury members asked a variety of questions to the contestants, which were answered by all the contestants. If she wins this trophy, what would she like to do for the betterment of the society? Such questions were asked.
In the Miss India contest, Mrs. Rashmi Agarwal was the first runner up (Silver Class) while Komal Kataria was declared the first runner up (Golden Class). Miss India 2022 Seema Suryavanshi was the winner while Mrs. India Preeti Amnerkar was adjudged silver class and Anita Dattani in golden class, Dr. Chandra Kala Gothwal was adjudged the winner in platinum class. On the other hand, Dr. Parin Somani, the brand ambassador of Gujarat, Dr. Parin Somani, brand ambassador of Delhi, Chhaya Sakhare, brand ambassador of Maharashtra, Ismita Aggarwal were declared as the brand ambassador of Krishna Chouhan Foundation 2022.
Thanking all the jury members, Dr. Krishna Chouhan said that on the occasion of Women's Day, the women power of our country has been awarded with Nari Shakti Samman. The recipients of this award were such women who have contributed for the society and the country.
It is noteworthy that Dr. Krishna Chouhan is not only a successful film director, a social worker, but is also considered to be the most talked about personality in terms of award functions. One of his award functions is over and he gets busy with the preparations for his next award ceremony. In the new year 2022, he successfully organized the "Bollywood Iconic Award 2022" at the Mayor Hall of Mumbai. And now by successfully organizing the Nari Shakti Samman 2022, he has proved that he is the emperor of the awards. Bollywood celebrities and many celebrities were honored for social work on this occasion. Krishna Chouhan has been organizing many award shows under Krishna Chouhan Foundation (KCF). Bollywood Legend Award, Bollywood Iconic Award, Legend Dadasaheb Phalke Award and Mahatma Gandhi Ratna Award have been organized under KCF over the years.
On the occasion of his birthday on 4th May 2022, Dr. Krishna Chouhan is going to organize the Legend Dadasaheb Phalke Award 2022.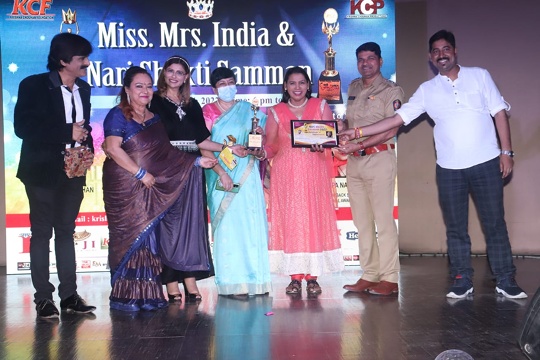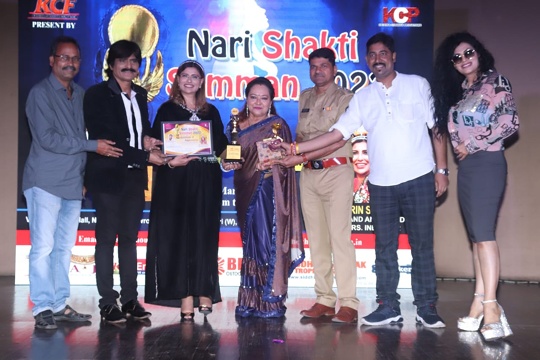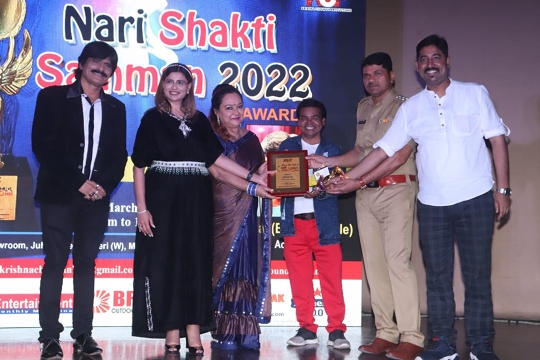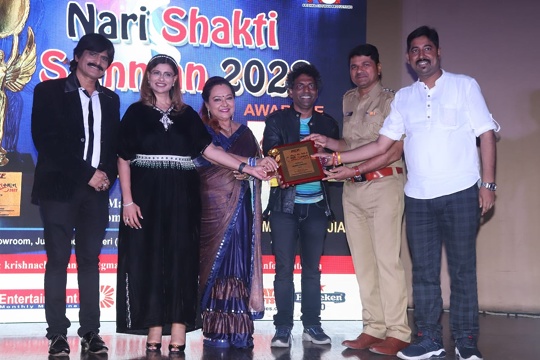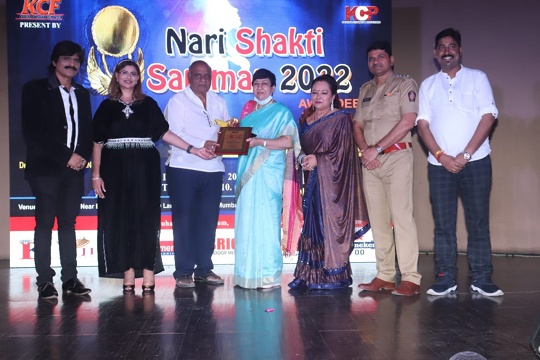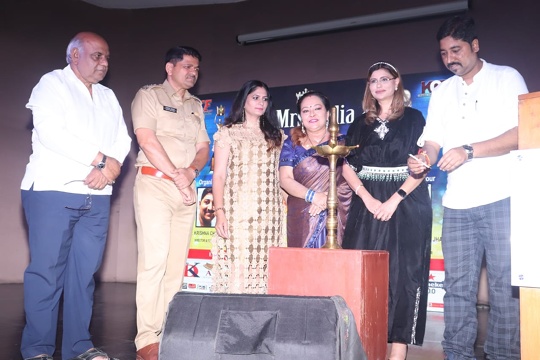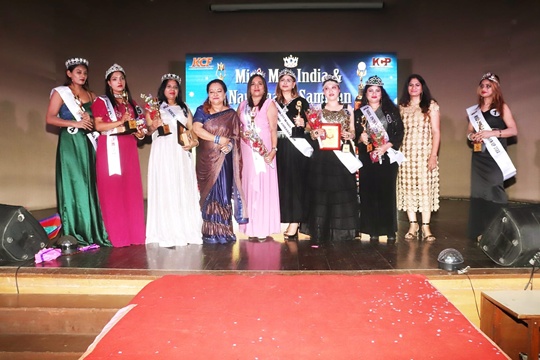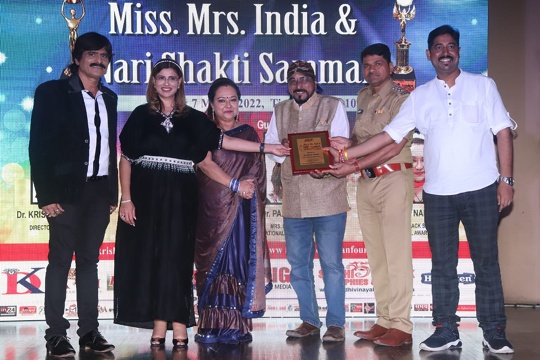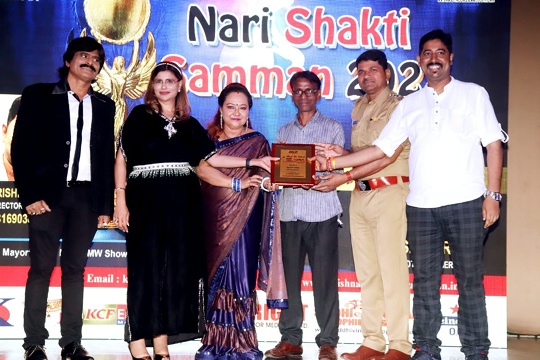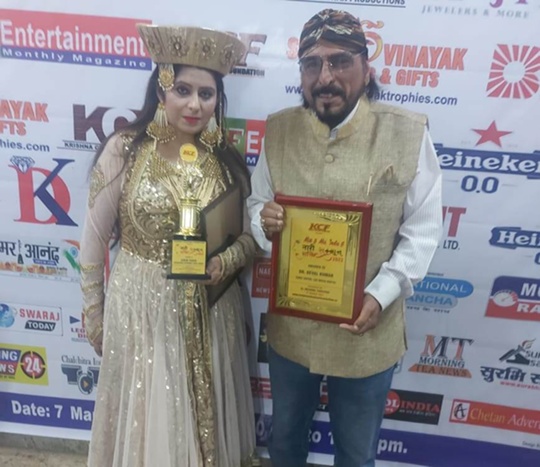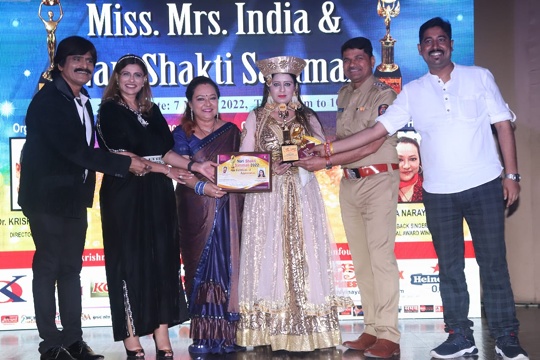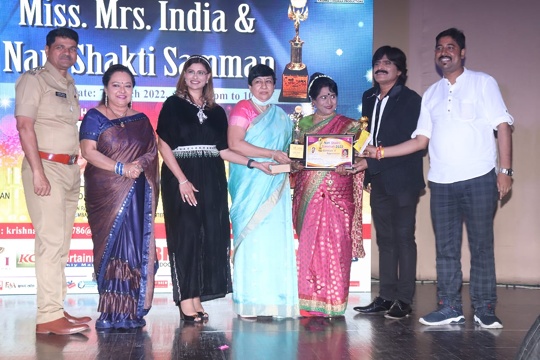 KUDOS TO SHOWMAN DR KRISHNA CHOUHAN F0R Miss. and Mrs. India and Nari Shakti Samman 2022 on International Women's Day