The concept of Beauty pageants is changing from the unrealistic standards in the beauty and fashion industry to empowering and honouring real people and giving them a new identity to become role models for the coming generations.
Taking the marvellous initiative to new heights, AD Production House has conceptualized and organized The Planet Stylista' 2022 Beauty pageant event. AD Production House is the brainchild of a brother and sister- Amol Sonawane as a founder and is Mrs Divya as CEO. Divya also holds the title of former Mrs South Asia Universe. The tentative date for the event is finalised between 11th to 14th April 2022, with the Grand Finale to be taking place on the evening of 14th April. The Official PR Association of this event is with Red Ant, and the chief Jury is Dr Kishor Navandar (CMD Blue Billion Group),the said announcements were held during a press conference at Hotel Cliffton Mumbai.
The innovative 'Planet Stylista' event will be among India's top biggest beauty pageants for its uniquely designed idea. The USP of this beauty carnival is that it is not confined to any particular gender of the society. But it celebrates dreams of 4 generations ruling the ramp- People from the age of 8-59 years old in the categories of 'Master/Princess', 'Mr. Handsome', 'Miss Stylista' and 'Mrs. Stylista.' Moreover, this beautiful concept of title crown, as a complete Family Package, will be the first of its kind in the fashion industry to be telecasted in a Live format of Web Series and released on an OTT Platform.
As far as participation is concerned, registration is now open for national and global aspirants in all categories irrespective of any barrier (cultures, languages, and backgrounds). All information regarding auditions and other formalities will be shared with the aspirants through a comprehensive email once they register.
Firstly, in a series of online audition rounds, selections will be finalized, and then for the grand finale, the participants will be called to Mumbai. The final step includes a series of rounds, including self-confidence, creative strength, grooming, talent, personality, etc. In short, this title will give everyone a chance to shine and showcase their Hidden Talent.
This one of its kind Pageantry Web Series will give participants loads of paybacks and unlimited benefits, including a dream to see themselves on TV Screen, mentorship from fashion& makeup experts, chance to win multiple titles and crowns, cash rewards, portfolio shoots (calendar and magazine shoots) for brand endorsement chances, etc. The curriculum of the whole series will make the participants raise their self-esteem, overcome limitations and barriers, and gain confidence. The titleholders and delegates will be groomed to bring positive changes through volunteering, fundraising and advocacy.
The Planet Stylista' 2022 Beauty pageant event can be your chance to realize your goals of being a supermodel by polishing your key abilities and making you distinctively beautiful in every respect.
For Registration Candidates can visit on: –
Company Web Site –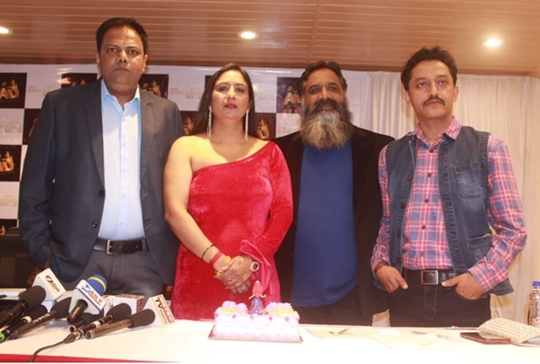 Grab a chance of a lifetime to become a Super model – Planet Stylista beauty pageant is ready to roll the red carpet for you