Designer label Pink Peacock Couture (PPC), believes in attaining brides wishes by making culturally conventional, ancestral yet contemporary and globalized outfits crafted with their statement rose gold embroidery, with intricate detailing and carefully embellished, elegant and sophisticated indo-western and couture in conjunction with pastels and a vibrant colour palette.
PPC is primed up to launch their most toiled assortment Lamhe at the most talked about fashion store Pernia's Pop Up Shop.These difficult times inspired Designer Masumi Mewawalla to create the most vibrant collection celebrating the zest of hopeful tomorrow!
Lamhe consists of finest silk sourced from select weavers to maximize the quality and feel of each design. The line is stimulated by the Ottomans architecture which is known for their stunning geometric patterns, radiant and mesmerizing colors, perfectly pointed arcs, domes and soothing symmetrical silhouettes.
The garments are ornate with extension of their statement rose gold, white sequins, intricate zari, and perfectly matched beads to give each piece a modern and sophisticated characteristic combined with geometric, symmetrical and floral pattern combinations. The vibrant hues, hot pink, persian blue, bridal red and mahogany encapsulated in silhouettes which are constructed and tailored to give you one of a kind experience of the monarchical era, with select and pure silk, panelled lehengas, constructive jackets, draped anarkali, corsets, classic drapes and tulles resulting in a royal and charming look you can wear to the  occasions that are close to your heart!
WEBSITE : https://pinkpeacockcouture.com/
INSTAGRAM : https://www.instagram.com/pinkpeacockcouture/?hl=en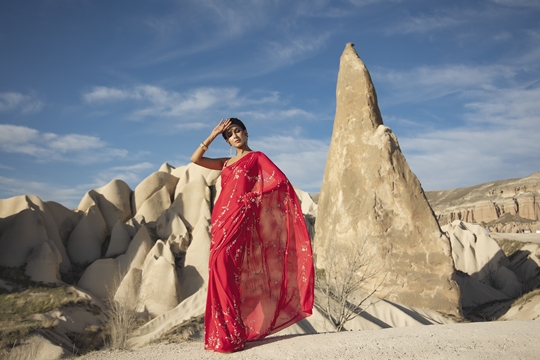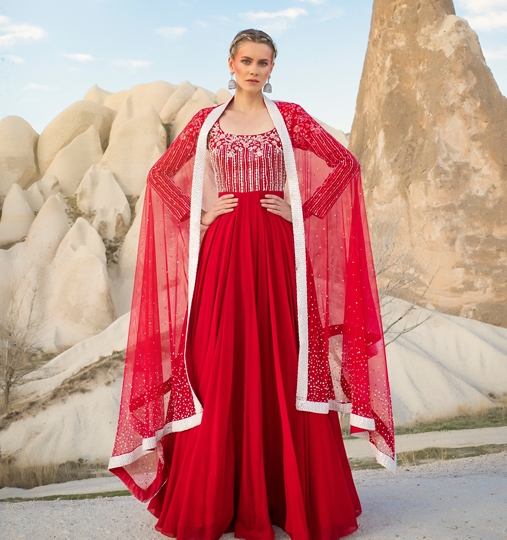 DESIGNER LABEL PINK PEACOCK COUTURE LAUNCHES THEIR NEW BRIDAL COUTURE COLLECTION  – LAMHE