Mrs. Face of Panache Runway, 2022 is declared and the crown has been bestowed upon Priyanka Chheda. The beauty with brains emerged victorious by leaving behind several beautiful women who had participated in the pageant. Not just the prestigious crown, Priyanka is also a proud winner of subtitle, 'Mrs. Body Beautiful!'
Delighted, thrilled and overwhelmed at the same time, the dazzling queen was seen celebrating her win and accomplishing her dream of being on magazine cover and hoardings across Mumbai. Expressing her happiness and gratitude, the star of the moment said,
"I am very much thankful to Mr. Vishal Kapoor (Founder, Director and Fashion Designer of Panache Runway) and Mr. Habib Mithiborwala (National Head of Panache Runway, Actor and Celebrity Anchor) for having faith in me, giving me such a great opportunity and guiding me throughout this beautiful journey."
A mother of a 6 year old girl, Priyanka decided to venture into modelling in 2018 and even got massive support from her family who encouraged her enough – not just to pursue her childhood dream, but also to create her own identity. Following which, she started her journey, and with a lot of devotion as well as diligence transformed herself from a woman-next-door to an upcoming model. Next, she won Mrs Queen of India 2021 and also the subtitle – Best Runway Model at the Dadasaheb Phalke Indian Television Awards.
The mom-turned-model is quite a power-packed personality! Well, Priyanka is not just an MBA in Finance but is also a trained dancer and a Mixed-Martial Arts Fighter. No wonder, the gorgeous lady wants to become a role model to her daughter so that she not only chooses herself, creates her own identity but also turns her dreams into reality. Inspiring, isn't it?
And she signs off quoting,
"Always believe in what you do and take action for your dreams. I believed in myself and that's why I'm here today!"  .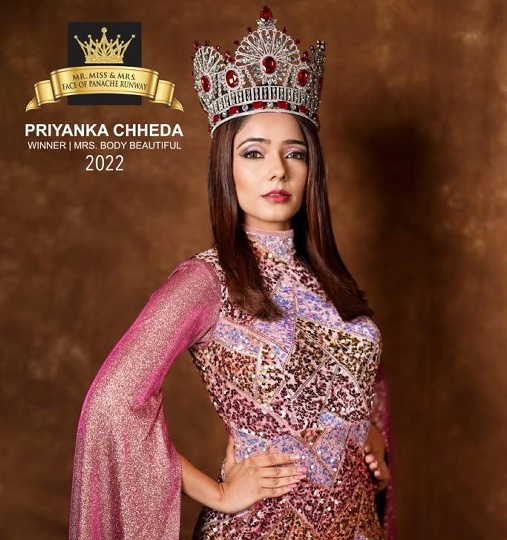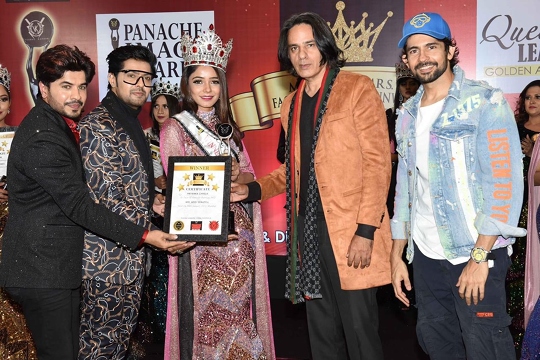 Priyanka Chheda – Winner of Mrs  Face of Panache Runway 2022