Noida: A coffee Table Book on renowned film, television and media personality Dr. Sandeep Marwah, President of Marwah Studios, was released on the first day of 14th Global Film Festival Noida 2021 by the most distinguished in the presence of large audience from all over the World.
H.E. Muhamed Cengic Ambassador of Bosnia & Herzegovina to India, Cdr. K L Ganju Hon. Consul Gen, Republic Union of Comoros in India, H.E. Kamlesh Shashi Prakash High Commissioner of Fiji to India, H.E. Nurlan Zhalgasbayev Ambassador of Kazakhstan to India, H.E. Asein Isaev Ambassador of Kyrgyzstan, HE Andrey Rzheussky Ambassador of Belarus to India, H.E. Lucmon Bobokalazoda Ambassador of Tajikistan to India together released the book.
T. P. Aggarwal President Film Federation of India-the Apex body of cinema in the country, Daisy Shah renowned actor known for her role with Salman khan in Jai Ho and Race 3, Hate Story 3 etc. ,  Popular Film Director Jayant Gilator known for his films like Chalk & Duster and Gujrat 11,  Supran Sen Secretary General of Film Federation of India and Film Director Ashok Tyagi Secretary General of International Chamber of Media and Entertainment Industry were also present on the book release.
"I am touched by the words used by my friends and associates in this book. This book is a surprise for me. I thankful to everyone for their cooperation during all these years of my growth," said Sandeep Marwah.
Every guest had something good to speak about this international media personality. The book has been assimilation of write ups of different professionals who have dealt with Sandeep Marwah in all these years. It has been complied by Sushil Bharti and published by Star publication.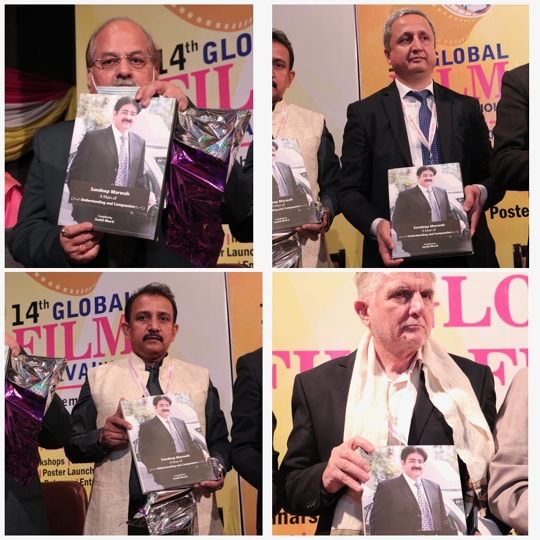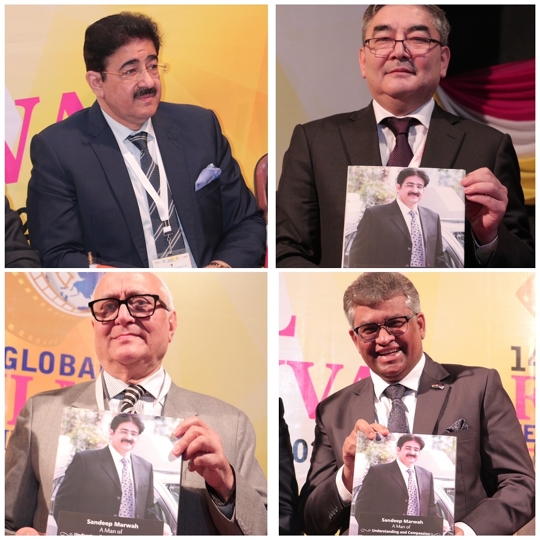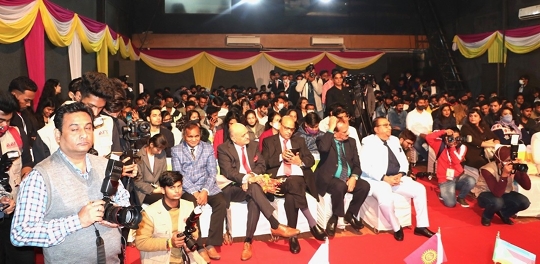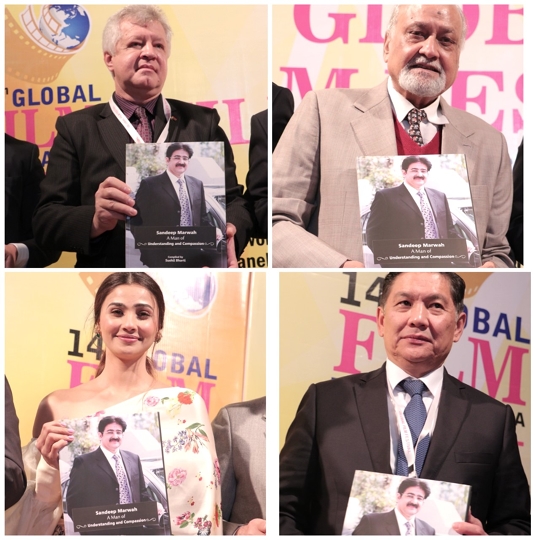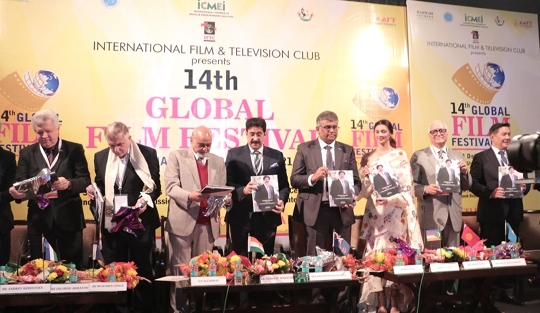 Coffee Table Book On Sandeep Marwah Released At 14th Global Film Festival