MUMBAI: Bollywood's famous Action director and martial arts expert Cheetah Yajnesh Shetty, who is also the President of Cheetah Jeet Kune Do Global Sports Federation, has been celebrating Bruce Lee's birthday with much fanfare in India for the past 12 years. This time the 81st Birthday of Sijo Bruce Lee was celebrated at The Celebration Sports Club, Andheri (West), Mumbai on November 27, 2021 with pomp.
Material for studies like books, water bottle, pencils, crayons and food was distributed to the underprivileged children. This time the program was dedicated on global warming in order to spread message on not to burn firecrackers, tyres, plastic, nor to throw them in the sea or pond or forest. The children were given the message of not cutting trees instead plant saplings and to use cycles for travelling rather than automobiles.
On this occassion guest of honours Ashok Shetty Ninjoor, Harish Shetty, Kasturi V Shetty, Poornima Shetty, Rajkumar Bidawatka (O2Rise), Shagun Wagh (Macans Infotech), Pankaj Kamal (SANDSTONEPRO),DN Wisdom Tree (Bhuvaneshwar) etc. graced the program by joining the celebration.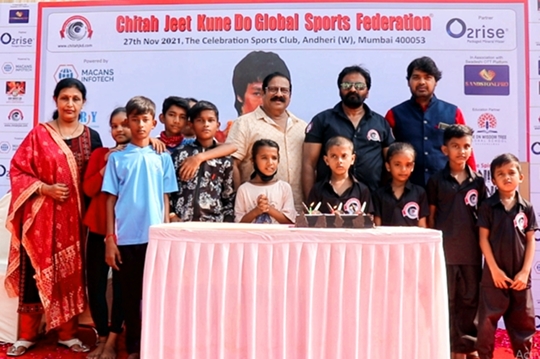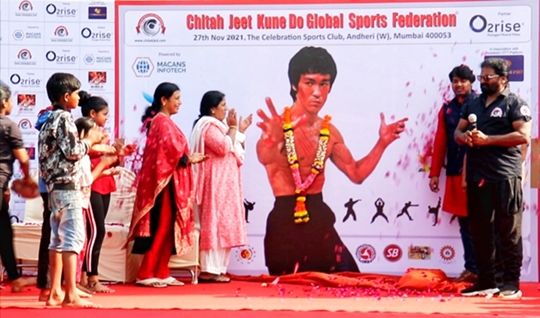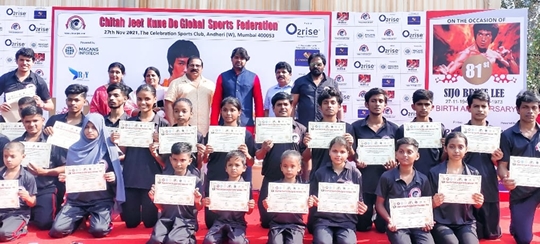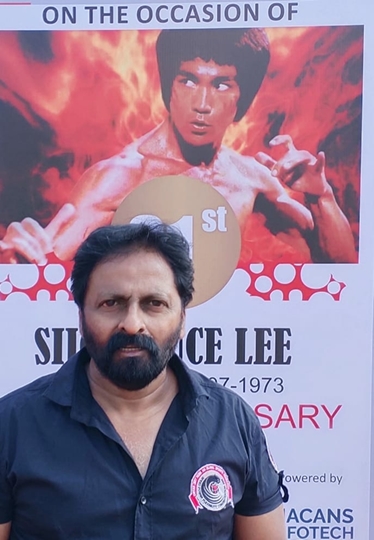 Cheetah Yajnesh Shetty celebrated Bruce Lee's 81st Birth Anniversary on 27 November 2021