#GENEXCOINS, in a short period of time has garnered the trust in Crypto coins especially amongst the new generation people all over the globe since its inception in January 2000. The new investment opportunity is expanding its foot prints in countries that are in transition. Of all the cryptocurrencies that are in circulation, the market for Genex Coins is growing as well.
Headquartered in Canada, the Genex group has collaborated with Tron Blockchain and has also simultaneously released the white paper thus creating a sense of bonding and trust amongst its investors. Twenty million Genex coins have been created on tronscan with an abbreviation of 'Trc20'. The logo has been verified on tronscan and tron pro link. It has also been listed on CoinCodex & CoinPaprika exchanges and the trading has commenced from this month.
#GENEXCOINS is also registered on VinDax exchange and sooner it will be available on many other exchanges like WazirX, Binance, amongst many others. These exchanges will play an important role in the cryptocurrency economy by providing services to buy and sell and also offering a marketplace for trading, liquidity and price discovery.
The crypto experts of Genex Coins says, "The cryptocurrency market has evolved erratically and at unprecedented speed over the short course of time. The digital form of money functions and the innovative payment network is currently at its peak and it is logical that Genex Coins, the new form of cryptocurrency is winning people's heart and trust all over. We have smart trading modules in respect to exchange order management, price discovery, crypto trading platforms and liquidity."
He further adds, "Our group has drawn a road map and accordingly by January 2022 we have aimed to add two million people from fifty countries. In coming June the Genex exchange will be supporting crypto and flat currency too. The investment in cryptocurrency is being considered as legal tender all over. The earnings from crypto are tax free in many countries. There is some crypto tax friendly countries like Germany, Portugal, Switzerland, Singapore, Malta, Cyprus, Bermuda, Belarus, Malaysia and Solvenia."
There are many surprises and gift packages in store during the festive season for the buyers, investors and traders of Genex Coins. Currently possessing a favorable market value it  is getting due recognition from people belonging to different strata of society which is like a win-win situation since the launch.
Helen F is the CEO and Founder of Genex Coins while Andrew Games is the Canada Head and Chris Cherico is the Development in Charge.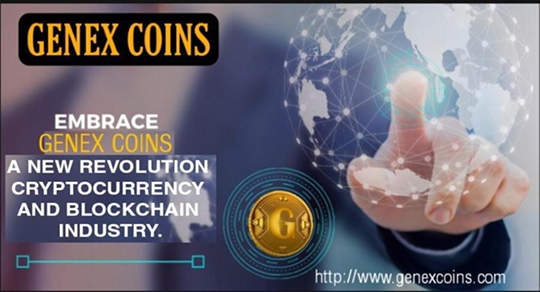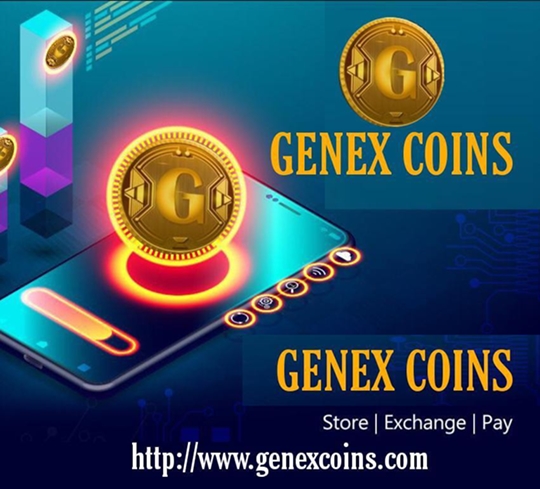 Payments & transactions are more secure with GenexCoins