India 07-09-21 : Shankar Mahadevan is an Indian Singer who has already imprinted on Million hearts by Singing for different films and Music Albums but this Time he will be Singing for Reel Krishna on an appealing Devotional Ganpati Bappa's Song "Deva O Deva" which is picturised on the renowned Actor Sourabh Raaj Jain who is Famously known for essaying roles like Krishna Bhagwan, Mahadev and many others. This time the actor is gearing up to play a devotee in his forthcoming music video. This is for the First Time where people can see their Singing Idol Shankar Mahadevan singing for the reel Krishna in a unique Storyline for his upcoming first ever Video Song. Instagram reel star child artist Shivanjali Porje who has won millions hearts on social media will also be seen and fans are excited too for this trio's project.
As we all know Ganesh Festival is round the corner and is celebrated across Maharashtra and other parts of India and across the world. The arrival of Lord Ganesha instills hope and positivity to fulfill all the wishes of his devotees.
So this time Sunshine Music has come up with an another New Track for the Masses with some renowned personalities from the industry. Presented by Sunshine Music, the music video is directed by Rajiv S Ruia while the DOP is Javed Ahtasham. The song is penned by Karthik Vyas and composed by Raju Sardar. The music video is choreographed by Imran Malgunkar. Recently the date was postponed to release due to the tragic sad demise of Actor Siddharth Shukla. But it is said the show must go on. Team is geared up for welcoming Lord Ganesh in an Unique way which will definitely buzz all the Mediums for the biggest hit of the year.
You can watch the Exclusive Video Song on Sunshine Music Official YouTube Handle and also on all audio streaming Platforms…
Indian Legendary Singer Shankar Mahadevan said, " It's an immense pleasure to do such Bappa's Song but this Time we are Teamed for Winning Millions of Heart with "Deva O Deva" Track; Continue with your love and blessings "
Excitedly for the First Video Music Sourabh Raaj Jain said…"! A dive into faith and devotion with our upcoming song "Deva O Deva" by Shankar Mahadevan with Shivanjali Porje. We are eagerly waiting for Bappa arrival to fulfill our wishes."
Happily Social Media Star Shivanjali Porje said…"I love what I do, whether it's reel or this upcoming Music Video… this time we are welcoming ganpati baapa with all hope, love and Affection to seek bappa's Blessings.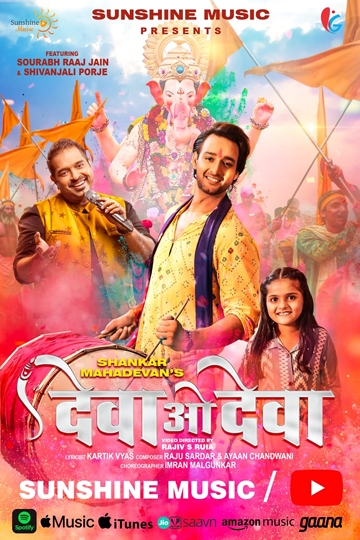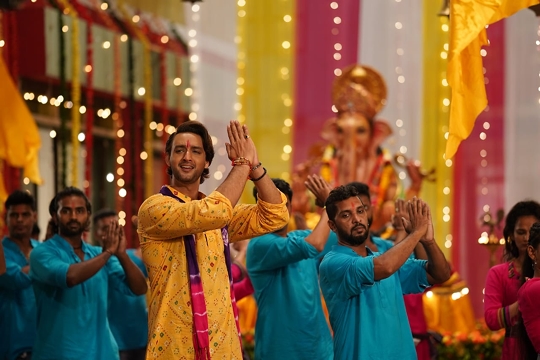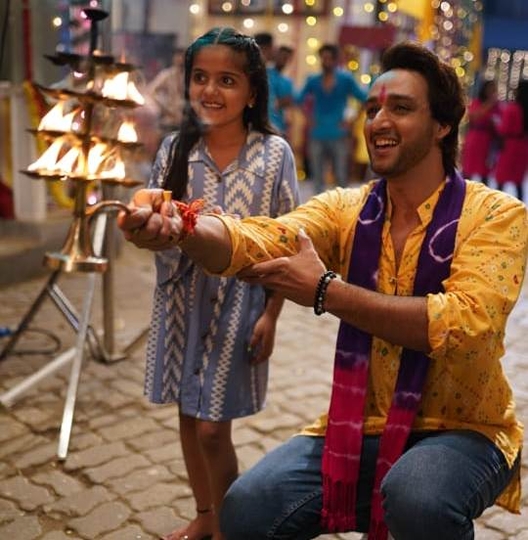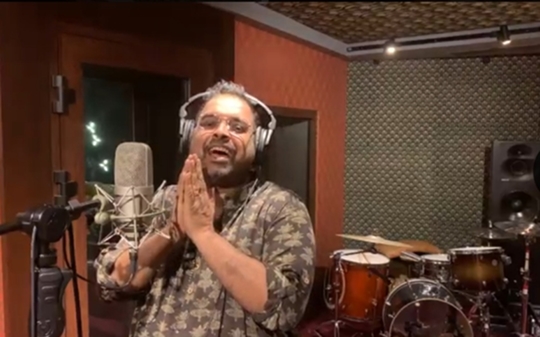 It was great pleasure to work with reel life Krishna ji and Shankar Mahadevan sir has given life to our song by his singing…I am excited and Blessed…she added.