Presented by T series the Song is sung by Padmashri Dr Soma Ghosh and Rajeev Mahavir who has given the Music as well.
Lyricist Ankita Naadan tells that the soulful rendition speaks about the philosophy of life. It's every Persons travelling . The opening lines "Ye Jeevan ik Naiyaa , Uparwaala hi Khewaiya" talks about complete surrender to the Divine. A composition that is a blend of Classical and Contemporary Music is designed to reach out to Music Lovers of all age group.  Flute part by ace flautist Pt Rakesh Chaurasia adds the spark to the song. Shot over Ganga in Varanasi, the Video displays sheer serenity and evokes spirituality.
Directed by Manoj Mauryaa was much appreciated by the dignitaries of Film and Music Industry present on the occasion.  Ankita said that this is the First song of the series "Namo Kashi" that has eight songs penned by her written in different jauneurs like Ghazal , Bhajan , Romantic Balle , Sufi Qawwali etc.
All these will present a never before seen perspective of Banaras.  The Event organized at the Club Illusions , Andheri was well attended by Comedian Sunil Pal,  Music Directors Vivek Prakash , Satyam Anand , Sandeep Mahavir , writer Moin Being, Actor Sarwar Ahuja, who came in support of Original Music.
The team got a lot of Blessings and Best Wishes for their upcoming projects from all those present.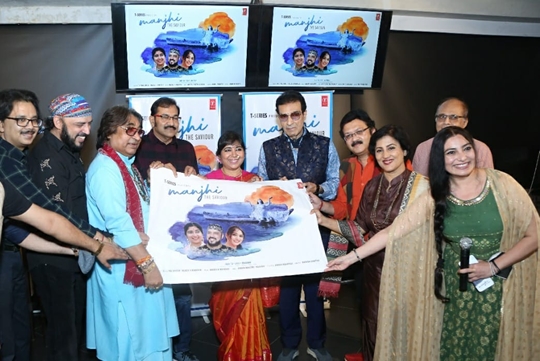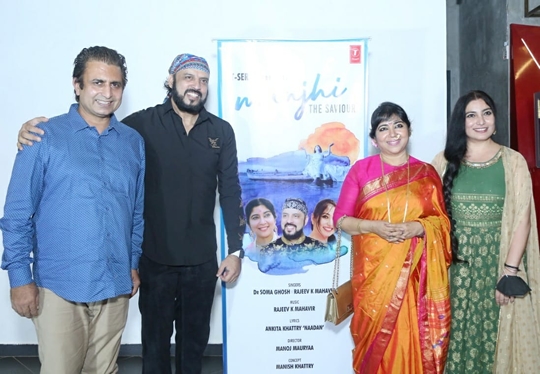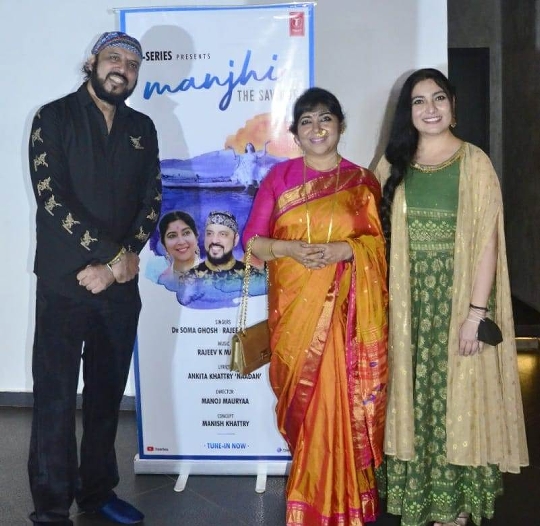 Art Director Manish Khattry thanked the Guest for gracing the Occasion.